Aren't Ratings Meant to Go Up During Sweeps?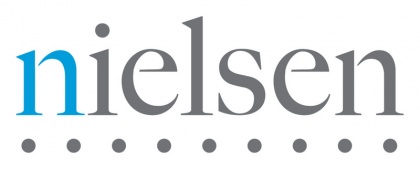 Traditionally, sweeps weeks are when shows marry characters, have special guests, and engage in other stunts to increase ratings.
With the first sweeps weeks of the television season now behind us, the numbers suggest that it was a pretty lousy month. Indeed, far more shows experienced their lowest ratings of the season than did better.
The only real winners (with rise over previous high for the year in 18-49 rating and total viewers, in millions, in brackets) were Sunday Night Football (1.3/4.2), Football Night in America (0.4/1.26), the Dancing with the Stars finale (1.1/5.12), Law and Order (0.3/0.81), and 60 Minutes (0.2/2.31). Brothers had a great night (1.3/2.9), then plummeted back to its usual depths. Other shows with tiny upticks include, CSI, The Big Bang Theory, The Mentalist, Extreme Makeover: Home Edition, Bones, America's Next Top Model, How I Met Your Mother, 2 and a Half Men, Smallville, One Tree Hill, Survivor, Numb3rs, Supernatural, Castle, 20/20, Vampire Diaries.
Compare that to big losses for (with drop under previous low for the year in 18-49 rating and total viewers, in millions, in brackets) V (1.9/4.87), American Dad (1/1.67), Family Guy (0.7/1.49), The Cleveland Show (0.6/1.47), Flash Forward (0.4/0.88), Fringe (0.4/0.71), Criminal Minds (0.3/1.43), The Simpsons (0.3/0.51), America Funniest Home Videos (0.3/0.53), and Private Practice (0.3/0), and smaller downticks for NCIS: LA, Jay Leno (every night), The Good Wife, Trauma, CSI: New York, Heroes, Community, Melrose Place, CSI: Miami, Gossip Girl, 90210, Medium, 30 Rock, Hank, Mercy, NCIS, Supernanny, New Adventures, Gary Unmarried, Lie to Me, Ugly Betty, and Desperate Housewives.
This last Wednesday was a killer for Modern Family, Cougar Town, The Middle, Eastwick, Glee, and So You Think You Can Dance, though that's usual for the night before Thanksgiving, so I'm told.
I'm wondering if this is a sign of a bad year, or whether the sweeps have finally become truly irrelevant, as Nielsen introduces more boxes into local markets and phases out the journals. Or maybe a little bit of both?