Transforming The Academy's Female Winners into Losers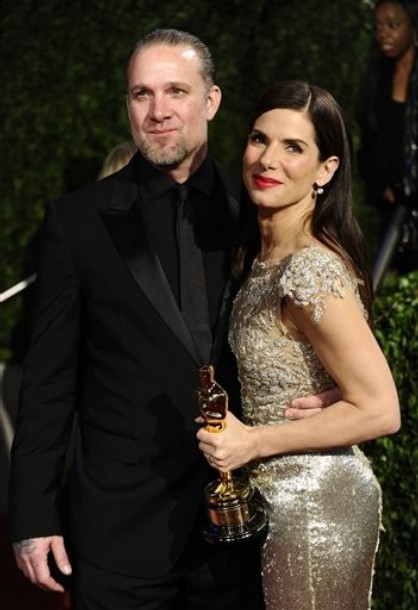 For those who track female participation and success in the media industries (and for more general audiences, too) 2010 has been a distinctive year with women's conspicuous presence and attainment celebrated in such venues as the "Brits" (the British Music Awards) and the Oscars (which saw the crowning of a first-ever female directorial winner in Kathryn Bigelow and a popular best actress win for Sandra Bullock).  Now the proposition that the Academy's female winners are in a more profound sense losers has emerged as a media talking point.  "It may be every actress' dream to win a Best Actress Oscar," trumpeted People magazine in a much-discussed article, "but unfortunately it may come at the cost of the men in their lives." People's posing of the question "Is there an Oscar curse?" citing such famously broken-up stars as Reese Witherspoon, Halle Berry, Kate Winslet and even Julia Roberts (reaching back nearly ten years to her win for Erin Brockovich in 2001 and subsequent split with boyfriend Benjamin Bratt a few months later) generated a platform for avid discussion on morning television and follow-on in magazine and newspaper articles and the Internet.
This debate, shaped by the depressingly durable notion that a woman's high-profile public success must inevitably be indicative of a disrupted work/life balance, has played out, I suggest, in a moment when many are inclined toward the view that the recession is taking a particular toll on male subjectivity. The notion of a "mancession" may or may not be economically plausible, yet it remains striking how few templates there are for visualizing/mourning female job loss and in more oblique ways the sense that the recession has disproportionately hurt men may have established considerable traction. In any case, diverse forms of popular culture seem preoccupied with the idea that men are losing ground that they should take back. Here I must confess that some of my thoughts in relation to this column were sparked on my flight from Los Angeles after SCMS, where my seatmate rapidly flipped the pages of Jon Krakauer's bestseller When Men Win Glory (an account of the death of Pat Tillman) while an infant in the next row was outfitted in a tiny camouflage ensemble with "Boys Rule" scripted on the back. This admittedly highly impressionistic "evidence" is of course far from empirical but it feels germane to the conversation about the Oscar "curse" and the continual cultural impulse to mete out  "punishment" to high profile women.
For my part, I hope that celebration of Bigelow and Bullock's wins isn't overshadowed by speculation about the mindset of the former's ex-husband James Cameron or press accounts that while the latter was filming her Oscar-winning role on one coast her husband was sleeping with a tattoo model on the other. Substantive discussion about the persistence of structural patriarchal features and their normalization in the mass media are occluded by the kind of coverage the People article represents. (Indeed the magazine's attempts to mystify the very phenomenon it sought to pinpoint by designating it a "curse" is indicative of a postfeminist disengenousness and even bears faint traces of the supernaturalization of female experience that could be said to play out in a variety of current forms, notably the ubiquitous vampire romance). At a time when so many accolades are being directed toward women I hope we might soon see a diminishing of the kinds of female cautionary tales currently continuing to accumulate in postfeminist recessionary culture.