Lost Wednesdays: Our Scottish Savior
Who doesn't love Desmond? Most of Lost's other characters inspire a range of responses from lovers to haters – even the universally acclaimed performances of Michael Emerson and Terry O'Quinn eclipse the mixed feelings that some fans have toward their actual characters. But I've never come across anybody without a soft spot for the Scottish time-hopping lovelorn button-pusher. And when he was unwrapped as the package last week, fans were atwitter (especially on the Twitter) with anticipation that Desmond would save us from the ambiguity and frustrations of season 6 thus far.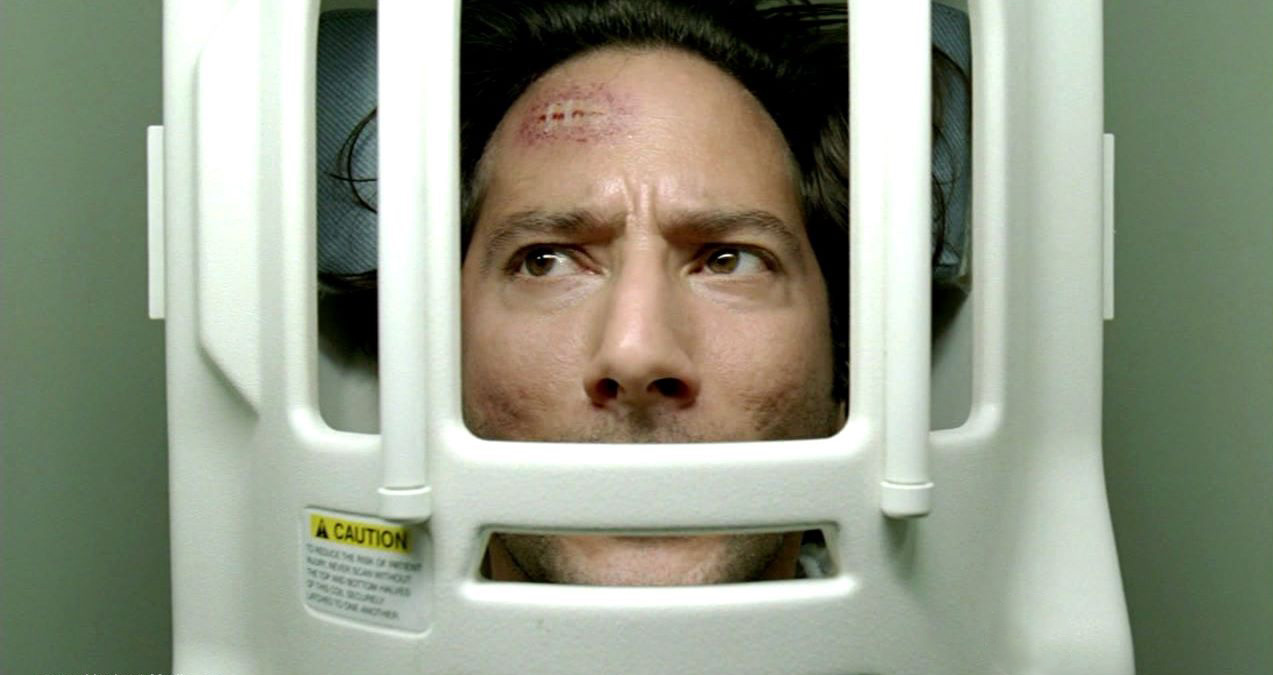 The rescue was not as complete as I'd hoped – the title "Happily Ever After" had cued me to expect resolution in at least one storyline. I had anticipated that Locke would succeed in leaving the island, triggering the end game via the flash sideways. Instead, we spent most of the episode in Desmond's sideways life and started to see the blurring between realities become manifest. And in the end, that was highly satisfying, mostly because it gave us an excuse to hang with Desmond for every shot of the episode.
I'd jokingly referred to the episode in advance as "a very special Lost," given Desmond's centrality and the anticipatory hype. But while no adolescent confronted an emotional trauma and life lessons were not learned, the specialness came from the structure. Most episodes this season have followed Lost's paradigmatic structure of bouncing between on-island and off-island storylines. Throughout the show's run, episodes that deviate from this norm are marked as distinctive, and often become fan favorites – this week featured the sandwich structure of brief on-island segments surrounding a lengthy continuous flash (back or sideways), as seen before in this season's "Ab Aterno" and notably the third season's "Flashes Before Your Eyes." At the level of structure, episodes like this are designed to be noticed and stand out from the standard fare, and they usually deliver with major plot revelations and twists.
It's too soon to tell how significant these plot revelations really are. While we are shown that sideways world has lingering traces of the "real" world we've spent years in, we still don't know the cause of that transformation in relation to Smokey and his quest to leave the island. We have enough clues to suggest that they are related – the wish-granting allusions that Eloise makes to Desmond echo Locke's dangling offers to Sayid in "Sundown," and Widmore's warning that if Locke leaves, they will all cease to exist "The Package." I still feel that the sideways are the result of Smokey's departure, but how that relates to Jughead and Daniel's cross-reality physics experiments is still unclear.
Many season 6 episodes are designed as direct counterpoints and comparisons to earlier episodes, both in title ("What Kate Does") and content (echoes of previous Sawyer cons in "Recon"). "Happily Ever After" served as a cover-band medley of Desmond's greatest hits, with a callout to Charlie's own literal "Greatest Hits" moments with Claire and Desmond – the repeated meet-cute with Penny from "Catch-22" (with location repurposed from Desmond's first encounter with Jack), teaming up with both Minkowski and Sayid from "The Constant," the replay of Charlie's drowning and "Not Penny's Boat" from "Through the Looking Glass," and Widmore's whiskey and Eloise's function as extradiegetic timeline referee from "Flashes Before Your Eyes."
These clever callbacks and references are still hard to evaluate. If the final episodes explains the sideways in a way that feels like a narratively unsatsifying cheat, we'll probably look back at these parallels as desperate attempts to recapture the magic of previous seasons of greater glory. But if – as I desperately hope and optimistically believe – the sideways are unpacked in a way that offers narrative integrity and emotional payoffs, the parallels will be impressive flourishes and ornamentation on the high-risk brand of serialized storytelling that Lost has pioneered for network television. As is, we're left with the hope of Desmond as our Morpheus, eager to hunt down fellow travelers and offer them red pills. But who will emerge as The One? My money is on Hugo…
Random favorite fanboy moment: I've been eagerly anticipating Daniel Faraday (aka Widmore) to show up and drop some science on us. While that moment was not as enlightening as I'd hoped for, I embrace whatever I can get from my favorite twitchy genius.