The 2010-2011 Season Primetime Network Draft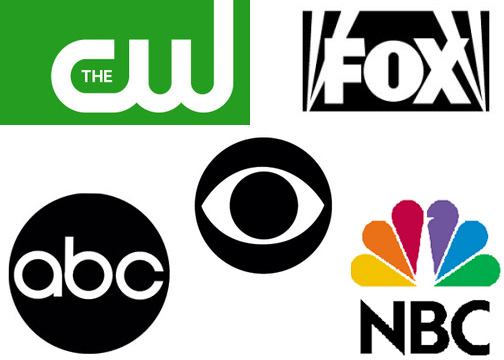 Two years ago, Ivan Askwith, Derek Johnson, Jason Mittell, and I had a television draft, where we drafted the new shows and assigned points based on making it to different sweeps periods or getting renewed. There was also a "designated stinker" pick, where each player could designate one show to be canceled first for a clump of points. The strike made the year a little odd. But in the end, Jason won the competition.
This year, we're at it again, only now with the addition of Lindsay Garrison, and with a few new rules. First, each player can "bench" and replace a show with an unpicked show if they so desire (but only once). Points are now allocated by number of episodes aired (5, 10, 15, 20, renewal), rather than dealing with sweeps months. Designated stinker is still around. And there will be a mid-season draft to add mid-season shows to our slate.
The draft is over, with the order of picks below, followed by each player's rationale for their picks. Remember, though, that it's a draft, so we all had to pick from what was left available – it's not a dream team.
JM- Law and Order: Los Angeles (NBC)
LG- School Pride (NBC)
IA- Undercovers (NBC)
JG- Hawaii Five-O (CBS)
DJ- Shit My Dad Says (CBS) — designated stinker —
DJ- The Event (NBC)
JG- Mike and Molly (CBS)
IA- No Ordinary Family (ABC)
LG- Blue Bloods (CBS)
JM- Lone Star (FOX)
JM- Nikita (CW)
LG- Running Wilde (FOX)
IA- The Whole Truth (ABC)
JG- Detroit 187 (ABC)
DJ- Raising Hope (FOX)
DJ- Better with You (NBC)
JG- Hellcats (CW) — designated stinker —
IA- My Generation (ABC)
LG- Chase (NBC) — designated stinker —
JM- Outlaw (NBC) — designated stinker —
Jason Mittell
I had the unenviable first pick. Unlike in sports, a top draft choice can't turn your team into a contender, and the pressure on a top choice to perform is quite high. So I went with a standby in TV logic: spinoffs & franchises are given a lot of opportunities to succeed. Law & Order: Los Angeles (aka LOLA) is no sure thing, as the L&O franchise is rickety and Dick Wolf has a spotty track record, but I assume NBC is in no position to risk angering him, so I expect it to at least last the season if not get a renewal, regardless of ratings. My next picks are both a bit risky – Lone Star has the best buzz amongst the critics of all pilots, but the sense is that it might be a great pilot with little series potential. Fox is bad at nurturing slow-building shows, so hopefully it will start strong. Nikita is in a tough timeslot, but The CW has only 2 new shows and rarely cancels something unless it's an outright dog – it debuted fairly well (after our draft!), but we'll see how it does against Thursday's big guns. My final pick is a shot in the dark: Outlaw seems like a generic drama built on a star (Jimmy Smits) with no ability to launch his own show, so I've tagged it my DS to hedge my bets. My real prediction is that it'll last around 8 eps, but not be pulled quickly enough to get the DS points.
Lindsay Garrison
I went with School Pride first as a safety measure. The feel-good reality show business has been good for networks, and, while it may not draw huge numbers on a Friday night, I think NBC will certainly invest in the fantasy of restoring the public school system for at least one season. I also went a little conservative with my second pick; Blue Bloods seems to play right into CBS' brand of older, staid but steady procedural dramas that have worked well for them. I'm a little weary of the Friday night time slot, but again, it's skewing to an older demo and they've moved CSI: NY to Friday as a lead-in for it. Also, Tom Selleck and his moustache. Need I say more? I decided to gamble a little bit with Running Wilde as my third pick. I'm not exactly sold that Will Arnett can carry the lead, nor do I have confidence that Keri Russell can be funny, but given that Fox is only launching three new shows, I decided to play the odds that Fox will let Arnett and Mitch Hurwitz have a little bit more time on the air to figure things out. I went with Chase for the last choice, but hedged by designating it my "stinker." NBC has a ton of new shows, and Chase is perhaps the least hyped of all of them – not to mention the fact that it's going up against Castle and Hawaii Five-O on Monday nights. While the "cowboy boot-wearing deputy whose sharp mind and unique Texas upbringing help her track down violent criminals" sounds kind of awesome as a lead character, I'm not sure Past Life alum Kelli Giddish can carry the show well enough for it to last too long on the Peacock.
Ivan Askwith
… was unavailable for comment, so engrossed was he in a week-long marathon of According to Jim. When asked for comment, all he would say, again and again, was, "it's just like my life. I love this show!"
Jonathan Gray
Hawaii Five-O seems primed for success. It fills Lost's luscious-colors-and-locale-that-look-great-on-my-HDTV slot; it brings back Lost's Daniel Dae Kim and BSG's Grace Park, getting some cult cred; it's a remake of a suitably cheesy show that won't have anyone expecting much more than fun, a nice bar to set for a show; and CBS gave it CSI: Miami's slot. As for my second pick, I don't like Chuck Lorre's stuff, and the previews didn't impress me, but Lorre does well, the show has okay buzz, and Two and a Half Men is its lead-in, so Mike and Molly it is. Detroit 187 has the possibility of being a critical darling, and I figure that every year has a critical darling that simply can't be canceled yet. It also has a good timeslot, awkwardly coming out of Dancing with the Stars, yes, but going after a wide-open guy market when up against Parenthood and The Good Wife. Finally, I was torn between Outsourced and Hellcats as my designated stinker, but picked The CW's show, since it airs first, with no real competition, and thus if it does poorly, there's no excuse and it could be out of there quickly. If, on the other hand, Hellcats survives the first two or three weeks, it could be there for the duration, which still gets me points.
Derek Johnson
$#*! My Dad Says seems kind of lame, but I could not help but pick it first, because if the Shat was going to be playing for anyone's team, it was going to be mine!  Though I suspect that the show will survive at least for a time (especially given the potential geek synergies of being paired with Big Bang Theory), I've named it my designated stinker if only to make it clear that despite my irrationally unstrategic pick, I don't have any expectations that it will be a decent show.  My next pick was The Event, for which I fortunately had more of a developed rationale; it got a lot of positive buzz at Comic Con, and its embrace of serialized mythology poises it to fill the void left behind by Lost and Heroes.  Still, on NBC, I'm nervous about that actually happening…I chose Raising Hope by virtue of the fact that Greg Garcia's style of humor seems well suited to Fox's brand of comedy and will likely work well with Mitch Hurwitz's Running Wilde.  The Glee lead-in can't hurt.  Finally, my last pick was Better with You, a sitcom that seems utterly unremarkable in every way.  Yet I'm hoping nonetheless that ABC's other three established Wednesday sitcoms will carry it along for a while on a night where there's no other comedy competition.