What Are You Missing? Sept 26-Oct 9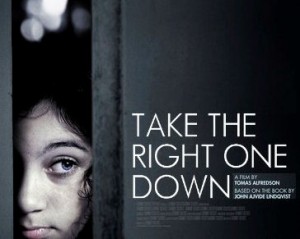 Ten (or more) media industry stories you might have missed recently:
1. While others were watching a movie about its founding, Facebook has been busy attending to other matters: developing a partnership with Skype, improving its photo sharing service, and going all DMCA evil by shutting down an unofficial Let Me In fan group (Facebook reversed the decision after this was publicized, however). Anne Thompson highlights the marketing possibilities of Facebook by featuring some official and unofficial pages for The Social Network, and Alexia Tsotsis addresses the intriguing evolution of the "Like" button, which could have been totally "Awesome" instead.
2. The lawyer going after Hurt Locker downloaders insists illegal file sharing must stop, and many would agree that piracy is hurting independent filmmakers more than the major studios. Another lawyer is leading the fight against piracy of porn movies, with leaders of the porn industry uniting to support action against individual file sharers (hey, that would actually make a good porn premise: knock at the door, it's a process server in a tight shirt saying, "You've been very naughty"). In terms of government action against piracy, a key US bill has been shelved, while France is starting to send threatening letters to pirates, and forty countries have signed an anti-piracy trade agreement. James Myring says the end result of this will be a piracy arms race.
3. AOL went wild with acquisitions this fortnight, snapping up TechCrunch, 5Min Media, and Thing Labs and Brizzly. Too bad for them the media only really cares about what Apple does. Google has also been spending a lot of money on odd things like robot cars and a human-powered monorail (That's right! Monorail!). Google is also vowing to bring the sexy back to display ads (who knew it had left?), while AOL has studied how consumers react to online ads (unfortunately "sexy" didn't come up there), and MSNBC has developed a new ad rendering system (no "sexy" there either, but plenty of talk about "performance").
4. There's turmoil at Yahoo, Internet Explorer usage is plunging, and MySpace has been surpassed by Twitter, which has a new CEO, Dick Costolo. To get himself up to speed, Costolo might want to check out XKCD's map of online communities, Lou Kerner's charts on who uses social media, and CNN's study of news sharing on social networks. He should also take toddlers much more seriously than John Mayer.
5. DC and Marvel are dropping prices on comics in an effort to boost readership; comics retailers are confident of a positive effect. And to capitalize on wide interest in the TV series launch, the latest Walking Dead comics appear simultaneously in print and digital form (plus Walking Dead novels are on the way). Dark Horse is also planning to capitalize on digital options, the future potential of which a company called ScrollMotion is trying to innovate for the publishing industry.
6. Record stores aren't pleased with Lil Wayne releasing his next album digitally two weeks before they receive it, but they should be pleased that vinyl sales are actually booming right now, though record stores continue to close across the globe. Wilco and other bands aren't pleased with fans who come to concerts and record the shows on their phones, especially since some bands make a lot of money or at least generate valuable buzz from live gigs. ASCAP wasn't pleased with a court ruling that said downloads can't be counted as public performances, but despite the common impression that the music industry is in dire straits, some things are going quite right and spreading pleasure from fans to music executives.
7. The Academy is thinking of moving up the Oscars to late January, possibly impinging on Sundance in the process. Steve Pond says it's a terrible idea; David Poland says the idea makes sense. Poland also has some strong words for the Hollywood Reporter in response to its early speculation about possible African-American Oscar nominees, while the foreign language nomination submission process is nearly complete.
8. Better visit your local video rental store before it's gone: more companies are getting behind streaming, some studios want to shorten video-on-demand windows dramatically, and Universal is testing premium rentals at kiosks. However, Netflix's streaming content is still minimal compared to DVDs, and Rupert Murdoch thinks collapsed VOD windows would be a big mistake.
9. Despite the removal of the Taliban option from the game, the U.S. military won't lift its ban on the sale of the new Medal of Honor on its bases, while a Fox News co-host is suspicious of the possible leftist slant of NBA Jam. But Drew Napoli says there's value in still playing games others say are awful, and even if it turned out awful, I would still totally play Need for Speed integrated with Google Maps. Apparently not awful is FIFA 11, which has become the fastest selling sports game ever.
10. Some good News for TV Majors from the past two weeks: User-Generated Current TV, Apple TV v. Google TV, NBC News Concerns, The Internet Can Help…Mostly, Televisa & Univision, Good #Flow10 Tweets, Google TV's Partners, ABC Changing Model, Upscale Popularity, Secondary Streaming Reconsidered, NYTF Wrap-Up, We Love the Overnights, Burke Replacing Zucker.