Australian "Free" TV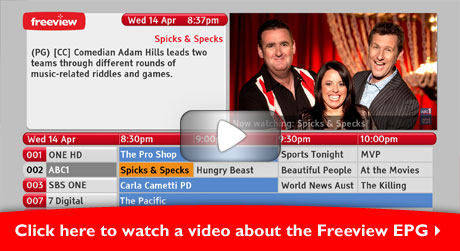 On a recent trip home to Australia from Singapore where I live and work I saw what struck me as one of the strangest television ads I had ever seen. The ad asked why one should pay for cable television when free (that is to say, broadcast) television gives you more channels and a better picture. It took a moment for the penny to drop as we say where I'm from, but then I realized this was a pitch aimed at viewers so that "free" television could sell more advertising. What was most surprising was to see the non-commercial networks included as part of this promotion. But some background is necessary to understand why the pitch of better free tv has some resonance.
For the first ten years or so of television in Australia, from the first broadcast on September 16, 1956, most major cities in Australia had two commercial television stations Channels 7 and 10 as well Channel 2, the Australian Broadcasting Commission's (now Corporation), somewhat akin to a local version of the BBC, operating on the VHF band. In the mid 1960s an additional VHF station bearing the call sign of 10 or 0 opened in most of the major cities. In 1979 the government added a new television station SBS (Special Broadcasting Service) operating on the UHF and VHF bands. SBS catered to the 20% or so of Australians who spoke a language other than English at home. With the addition of Imparja Television, a remote area service controlled and owned by Aboriginal Australians, and some other stations in smaller cities, these city based stations, now consolidated as networks, are the main players in free to air television in Australia. Cable television did not commence in Australia until the mid 1990s.
In 2001, digital television was launched in Australia. The digital spectrum carries a High Definition format service (1080i) and as well as another formats such as 576i and 720p. After initially limiting new digital channels to the ABC and SBS the three commercial networks were allowed extra channels. Uptake was slow, but between 2007 and 2010 the number of households making the switch to digital rose from 28% to 77% of the population and networks are scheduled to abandon analogue transmissions on the VHF and UHF spectrums by 2013. Each of the commercial networks and SBS has two additional digital channels and the ABC has three more channels.
Online these free to air services are promoted on the http://www.freeview.com.au website. In addition to the commercial channels, both the ABC and SBS participate in this campaign. The ABC has no advertising unless one counts the shrilling of their in house products. SBS has some advertising but only in the breaks between shows. In the space of two years, Australians in the major cities of Sydney, Melbourne, Brisbane, Adelaide, and Perth have gone from five to sixteen free-to-air channels.
With all these channels and with the competition of cable television, in a national market of 22 million people, advertising dollars might be a bit thin on the ground, which helps explain the need to sell free tv to viewers. But just what are the advantages of all these new channels?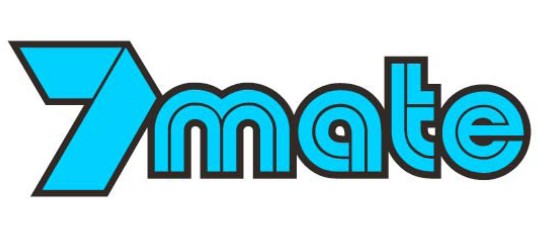 Around the time I was in Australia, the Seven Network was launching its new digital channel 7mate. According to my brother-in-law the Seven Network has carved out a niche with a female audience and 7mate attempts to cater to a more male audience. If you happen to be in Melbourne on December 18, 2010, you can watch Christmas Carols on Channel 7 from 8.30pm to 11pm or on 7mate Mega Disasters, which is preceded by Air Crash Investigation and followed by Stewardess School lending some symmetry to the evening. Other fare on 7mate includes Magnum, PI, The Rockford Files, and Knight Rider. Re-runs of old shows does not differ too much from some cable channels and in many ways these digital channels replicate cable's offerings. For instance, over at the Ten Network one of their additional digital channels, One HD, is an all sports channel.
The threat these digital channels pose to the profitability of cable television is demonstrated by fourth generation media magnate James Packer's purchase of a hefty chunk of shares in the Ten Network. His apparent intention is to switch the One HD channel from sport to carrying Rupert Murdoch's Sky News channel, which would halt the competition that One HD poses to Packer and Murdoch's sports channels on cable operator Foxtel.
Advertising dollars go where the viewers are and "free" tv needs those viewers for their business. New technology and the associated lower costs for delivering channels has allowed free-to-air to compete with cable for these dollars.