Antenna's First Calendar Year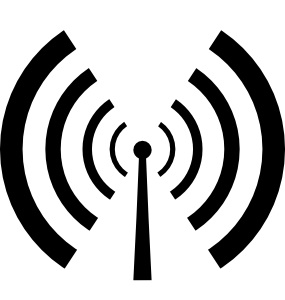 2010 will be remembered for many more important markers, but it was also Antenna's first calendar year in existence. With that in mind, I want to take this opportunity to thank all of you who have made it work.
During 2010, Antenna published 303 posts. These hailed from a collective of 98 writers or writer teams, based out of 56 different universities in 8 countries.
Obviously, therefore, a large number of people have made Antenna work. Indeed, the above numbers only reflect people who have written posts, not those who have commented upon them, and hence added their voice to the site that way. And though Google Analytics wasn't installed until mid-February, stats since then suggest that we have had a very healthy readership, from 164 countries no less.
A few special thanks must be extended to those who have gone above and beyond.
First, thanks to our frequent posters. We're thankful for each and every post, whether from frequent posters or one-offs, but I'd like to acknowledge here those who've continually provided content for us:
Christine Becker's "What Are You Missing?" posts are a wonderful addition to the site, and they make Chris our most frequent poster, with 22 posts in 2010. We heart Chris Becker.
Jason Mittell comes in at second due to his weekly Lost column that attracted some of our highest reader numbers and that also launched the idea of weekly columns in general, so thanks so much Jason.
Jonathan Gray offered 13 posts.
Jeffrey Jones was a supporter of Antenna before it even began, and continued his sterling support in the form of offering 11 posts in 2010.
Kristina Busse, Erin Copple Smith, and Kyra Glass von der Osten each wrote 8 posts during the year.
Ben Aslinger, Christopher Cwynar, Amanda Lotz, Myles McNutt, and Anne Helen Petersen wrote 7 apiece.
Lindsay Garrison and Matt Sienkiewicz each wrote 6 posts.
Colin Burnett, Derek Johnson, Nick Marx, and Bradley Schauer wrote 5 apiece.
and a further 35 people have written 2 or more.
Second, I want to thank all of the fantastic colleagues I have here at UW who have edited Antenna during 2010. Editorship requires signing part of one's life away for a month, with little public recognition for significant labor, and so I have great admiration and thanks for: Mary Beltrán, Megan Biddinger, Andrew Bottomley, Christopher Cwynar, Evan Elkins, Liz Ellcessor, Lindsay Garrison, Kyra Glass von der Osten, Germaine Halegoua, Josh Jackson, Danny Kimball, Nick Marx, Myles McNutt, and Erin Copple Smith.
Finally, thanks to those who've kept our antenna up and running: Joel Ninmann, Pete Sengstock, and Liz Ellcessor.
And now, onward into 2011 …