NYFF 2012: In a Mellow Mood [Part One]

This post is part of a new, ongoing partnership between the University of Wisconsin-Madison's Antenna: Responses to Media & Culture and the Society for Cinema & Media Studies' Cinema Journal.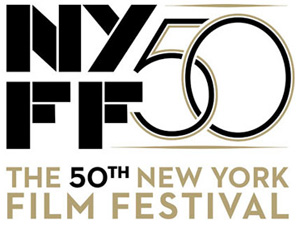 —–
Drones, climate change, hunger, redefinition of rape. Global suffering continues in 2012, but the films selected by NYFF preponderantly affirm human dignity in the face of political and economic hardships, human perversity, and modern pressures. Even the mood of the press screenings this year has been less edgy, more collegial than in recent memory. We can but hope that these are omens of a nascent reversal of the bitter pessimism of so many in our afflicted world.
Barbara (Dir. Christian Petzold), set in an East German rural hospital in 1985, is the most accomplished of the first contingent of festival offerings. Starring Nina Hoss, Barbara begins by teasing us with the eponymous protagonist's mystery, and ends by refusing to solve all the puzzles. We never learn why Barbara has been exiled from Berlin to a provincial hospital. Nor can we ever reach any clarity about the paranoid environment in which she finds herself. Are her co-workers are merely curious about her, or spies for the Stasi, who periodically invade Barbara's home to search the premises and her body? Why is the romantic interest of one of her fellow doctors, Andre (Ronald Zehrfield) vaguely sinister?
The rich subject of the film is Barbara's choices within this repressive environment: about her love life, and about the predicament of Stella (Jasna Fritzi Bauer), a teenager who has run away from an orphanage where, as director Christian Petzold explained in his press conference, displaced children in Communist East Germany were routinely incarcerated and subjected to terrible treatment. Before the film is over, we watch Barbara endure danger to act on her sympathy for Stella and stop fooling herself about both her West German lover who plans to help her escape East Germany, and Andre's persistent courtship. Her journey is humanizing, even for the director, who says that the film "got away from him" in the final scenes, when the actors refused to say his lines and concluded the story with an almost wordless burst of emotion that preserves the nuances of the story.
In Camille Rewinds (Dir. Noemie Lvovsky), we have an equally fresh, though much lighter story about middle-aged Camille (Noemie Lvovsky), embittered when the story begins, by the break up of her marriage. By making a fantasy journey back in time to her youth, she regains the vitality of love and is saved from being destroyed by the ravages of time. Camille Rewinds features a stunning main title in which objects dance in the air, which we later realize is a metaphor for Camille's time travel; Jean Pierre Leaud, now a very old man, who played the boy in Francois Truffaut's legendary The 400 Blows (1959); and an exquisitely comic performance by the wonderful Mathieu Amalric.
Araf, which means "limbo," is a Turkish/German collaboration about twenty-somethings in northern Turkey caught between tradition and modernity, a familiar theme in Turkish cinema, told from the point of view of a woman by a woman, director/writer Yesim Ustaoglu. Zehra (Neslihan Atagul), a working class girl from a proper family who works at a truck stop, is lead astray by the siren call of modernity, for which she pays dearly. Ustaoglu uses the gleaming technology of the restaurant to contrast with Zehra's traditional home. Cell phones and an obsessive interest in television surround Zehra and Olgun (Baris Hasihan), a local boy who adores her, as they are driven to extremes by the entrance into their lives of a mysterious trucker who seduces and abandons Zehra. This could have been, but isn't, a standard melodrama because of the meticulous presentation of the problems of a changing Turkey, and Ustaoglu's original use of television in the quasi-comic, almost surreal, but hopeful resolution of her drama.
Here and There is also simple, direct, and culture specific. With the purity of the original Italian neo-realist films, it portrays the attempts of Pedro Lopez, a Mexican construction worker, to support his family. Director/writer Antonio Mendez Esparza uses many long takes and avoids metaphoric images and dramatic manipulation to give the audience an unembroidered view of ordinary lives. The Lopez family is played by non-professionals with candor, charm, and spontaneity. In an era dominated by money, Pedro and his wife must struggle to maintain the integrity of family, as he realizes that he will have to return to the United States to put bread on the table. Even as it regards the separation with sadness, however, the film celebrates the implacable power of human connection.
Alas, working against this tide of hard won human affirmation are the entries from the United States and England. Brian De Palma's Passion taps into the current malaise about international megabusiness by laying all the corruption of the sexual predators and ambitious executives in the corporate world at the door of–women! Please. Christine (Rachel McAdams) is a vicious queen bee of the Berlin branch of a multinational corporation, and Isabelle (Noomi Rapace) and Dani (Caroline Herfurth) are her two competitors whom she attacks through sexual seduction and intimidation. They learn fast from her. This is De Palma up to his old misdirection, deceitfully shifting the guilty secrets of male entitlement onto female sexuality.
And speaking of male entitlement, Hyde Park on Hudson (Roger Michell), a British take on the 1939 visit of King George the VI (Samuel West) and Queen Elizabeth (Olivia Colman) to Franklin Roosevelt (Bill Murray) at Hyde Park, attempts to tickle us with old gender and ethnic stereotypes. West and Colman make the standard caricatures of the royals fresh and hilarious. Bill Murray gives a true performance, not an impersonation. But the film leaves an unpleasant aftertaste, despicably asking us to enjoy Roosevelt's cousin Daisy's (Laura Linney) "willing" sacrifice of her dignity to be a part of the President's harem and ridiculing, with impunity, Eleanor Roosevelt (Olivia Williams) and the Native Americans she has invited to perform for the royals. Hello, Mr. Michell, it's not cool to look for big laughs by denigrating women and other cultures. Part II soon.