NYFF 2012: We Say That God and the Imagination Are One [Part Four]

This post is part of a new, ongoing partnership between the University of Wisconsin-Madison's Antenna: Responses to Media & Culture and the Society for Cinema & Media Studies' Cinema Journal.
At the limits of life stand the enigmas of birth and death; in-between we careen around confusedly. Logic and reason are not up to this truth, but the imagination stands strong. Or so said Michael Haneke, Raoul Ruiz, and Leos Carax at the New York Film Festival this year.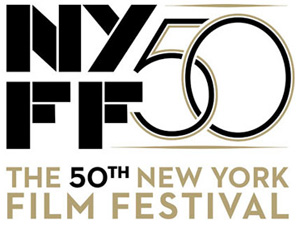 Haneke's Amor begins violently. The front door of a beautiful Paris apartment cracks inward. A burglar? No, the police, who discover a female corpse surrounded by flowers, and an open window. Thus, we know immediately of the deaths of Georges (Jean-Louis Trintignant) and Anne (Emannuelle Riva), two music teachers in their eighties. The rest of the film is an explanatory flashback about Anne's stroke, its roots in the trauma of a previous attempted criminal break-in, and its inauguration of an oxymoronically tedious-yet-intense process of dying.
As Anne's condition worsens, Georges becomes increasingly unable to tolerate the desecration of his image of his wife. A frightening dream—in the style of a Rene Magritte painting—in which Georges chokes himself suggests the nature of his turmoil, as does his stubborn, repeated replacement of Anne's deteriorating body with images of "the way she was." There is no plot to the progress of Georges's anguish at life's effacement of his ideal Anne, or his final disappearance into the thin air of the open window. Instead, our sustaining imaginations must connect the dots, from the wild bird who flies through the apartment window to the response of daughter, Eva (Isabelle Huppert), after her beloved parents pass—which may be somewhat analogous to the response of those of us who remember the youthful beauty of the now aged Trintignant in A Man and a Woman (Claude Lelouche, 1966) and Riva in Hiroshima Mon Amour (Alain Resnais, 1959).
Death and the imagination are also the subjects of exiled Chilean filmmaker Raoul Ruiz's Night Across the Street (La Noche de Enfrente), his last film before his demise on August 19, 2011. The film, which portrays the final days of protagonist Don Celso Barra (Sergio Hernandez), is a playful mélange of Ruiz's childhood preoccupation with pirates and the sea; the influence of Chilean authors Hernan del Solar and Jean Giono; and traces of David Lynch and Jean-Luc Godard.
Don Barra is escorted from this world to the next by three charming and witty companions: Jean Giono (Christian Vadim); his boyhood self (Santiago Figueroa); and Long John Silver (Pedro Villagra), the fictional pirate from Robert Louis Stevenson's Treasure Island. Barra's discovery of which of these characters is going to kill him renders death an imaginative, tender act by an agent who could not be further from the conventional image of the black-cloaked nemesis. Who would not want to leave this absurd life for the eternity indicated by Ruiz's sweeping shots of sea and earth? We are in the care of the director's conception of the highest earthly power: imagination.
A final highlight of the festival was Leos Carax's Holy Motors, which is not about a personal death, but rather about the disappearance of a reliable, solid reality. It begins when the filmmaker surreally enters a shabby movie theatre, in his pajamas, after being wakened roughly from sleep. He then embarks on a Chekhovian mission to show us life "not as it is or as it ought to be, but as it is in dreams." Mission accomplished, as Carax's stunning images wash over us.
We first see protagonist Monsieur Oscar (Denis Lavant) in a naturalistic setting, dressed in an elegant business suit, exiting from a palatial modern home, biding farewell to "wife and children," entering a stretch limo driven by Céline (Edith Scob), a willowy, middle-aged woman, and perusing the contents of a folder, as might any business man. However, this limo is mysteriously appointed as if it were a theatrical dressing room. So begins a day in which M. Oscar is revealed as a protean figure, who assumes numerous inexplicable shapes for his "clients."
M. Oscar's first stop is at an indeterminate location in which he dons a silver-studded black body suit that covers him from head to toe, and performs erotic contortions with a woman in a similar red body suit. Other assignments, which increasingly confuse the real with performance, include Oscar's impersonation of a filthy sewer denizen, who kidnaps a model from a high fashion photo shoot; his stint as a man who meets an old love who shockingly kills herself; and his role as the father of an anxious young girl. With each visit, his relationship to Céline, which is both formal and sympathetic, is further articulated without revealing its exact nature. And when, at last, M. Oscar "returns home" it is not to the mansion or "family" of the opening shot. Indeed, his new "family" is not even human. Céline, then, meets up with other drivers as they all return limos to the Holy Motors garage and go home. Is the world full of such assignments? Does anything exist that is remotely like a home? Only the cars know, and they're not telling.
M. Oscar's day is pervaded by both extreme weariness and riveting performative energy. It breaks into fragments that bristle with specificity, but never cohere. It threatens our most fundamental distinctions: animal blurs with human and mechanism; intelligence slips into visceral urge and back; past, present, future, fantasy, and reality alternately fuse and separate. And, somehow, the doors of perception are cleansed.
CODA: After 25 prodigious years, Richard Peña is stepping down as Chairman of the NYFF selection committee and Programming Director of the Film Society at Lincoln Center. Kent Jones will be the new committee Chair and Robert Koehler the new Programming Director. Peña's amazing tenure was summed up during a press conference with Abbas Kiraostami as they reminisced about Pena's visit to Iran. Kiarostami had hoped to show Pena that there were ordinary streets and houses in his country, not just the ethereal vistas of his films. But, as Kiarostami drove onto his block, they were greeted by the dreamlike spectacle of two dozen sleeping camels.
Same time, next year.