Berlinale 2013 Report: Part One

This post is part of an ongoing partnership between the University of Wisconsin-Madison's Antenna: Responses to Media & Culture and the Society for Cinema & Media Studies' Cinema Journal.
—–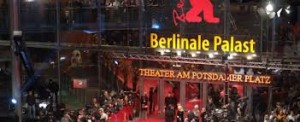 The Berlin film festival or Berlinale, held in Berlin every February is an extensive, well-organized, festival centered since German reunification on the Potsdamer Platz, where two theater complexes filled with big screens and the magnificent Berlinale Palast provide the core venues. I was lucky enough to go to this year.
Amongst competition films, of which I did not see all that many, Harmony Lessons (Uroki Garmonii), the Khazak entry, partially funded by Germany's World Cinema Fund, and directed by first-time filmmaker Emir Baigazin was perhaps the most enthralling. A harrowing vision of institutionalized bullying in a rural school, then a prison, the film deserved the award for cinematography it received. Avoiding on-screen depictions of the murders, the film substitutes the opening slaughter of a sheep and the torture of cockroaches by the main character, a picked-upon schoolboy. The film is thus a depiction of life as a battle for personal survival in which all must play with whatever abilities they have available to them. As such, it offers little hope for change. The city kid who turns up seems at first to offer an alternative but is quickly drawn into the fray, and appears himself to survive mostly through his dream of escaping reality to a theme park/arcade. The end of the film offers no hope for change as new kids step up to fill the roles of repression vacated by those killed or arrested. Baigazin proved a highly articulate interview, and is certainly a figure to watch.
Closed Curtain (Pardé) is follow-up in many ways to This is Not Film, in which Jafar Panahi with the help of long-time collaborator and fellow director, Kambozia Partovi, continues to get around the 20-year ban on filmmaking imposed upon him. Highly self-reflexive, this film seems like a version of the script, Sea, described in This is Not a Film. The opening section with Partovi as a mysterious figure who must ensure that nobody knows he is in the house leads to a plot-point that is in turn buried by a movement into the world of filmmaking and the appearance of Panahi as himself. Nevertheless, the film registers rather as if Panahi is marking time—perhaps it could be no other way in the circumstances. To some degree I felt the same about Hong Sangsoo's latest, Nobody's Daughter, Haewon (Nugu-ui Ttal-do Anin Haewon). Intrusive zooms and camera movements draw attention to the artifice and balance the view of everyday reality with the world of film, and unusually the central character whose viewpoint we largely share is a young woman, Haewon, but there is otherwise little here to make the film stand out from Hong's recent work.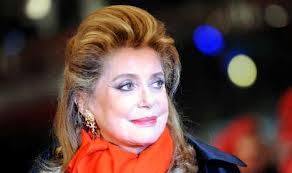 While the above films may struggle to get substantial audiences even in art houses, On My Way (Elle S'en Va), written for Catherine Deneuve (by director Emmanuelle Bercot) and dominated by her, is a crowd-pleaser: very funny in places, well-written and plotted, it almost earns its happy ending and will likely play well in such venues. Sebastián Lelio's Gloria was another well-received competition film similarly focused on a central female protagonist attempting to retake control of her life, while Golden Bear winner, Child's Pose (Pozitia Copilului), which I did not see, is also a tribute to its lead actress, Luminita Gherghiu.
In the Panorama section I was impressed by So Much Water (Tanta Agua), a Uruguayan effort about a 14-year-old girl and her relationship to her father and younger brother. Set at a somewhat run-down spa, the constantly damp weather and the feelings of lassitude that dominate are reminiscent of Lucrecia Martel's La Cienega. Habi the Foreigner (Habi, la Extranjera) is a strange but engrossing Argentinean film, produced by Lita Stantic, that tells how its central character, a 20-year-old woman, drawn into Islamic culture in Buenos Aires, takes on a new identity as Habiba. Her motives for this pretense are lightly sketched, but evidently represent her attempts to fashion her own sense of self, and the film thus raises questions about how identity is constructed, tested, and maintained for all of us. Both films are the work of young female directors (Ana Guevera Pose and Leticia Jorge Romero, and Maria Florencia Álvarez respectively).
Fifi Howls from Happiness (Fifi Az Khoshhali Zooze Mikeshad) is a documentary about Iranian artist Bahman Mohassess, who had disappeared completely from public view but is tracked down to an apartment in Rome by director, Mitra Farahani. Mohassess is a highly entertaining interview and we grow to appreciate him more and more as he welcomes Farahani into his house. Together they decide to try to sell his work and get a new commission. The build up to seeing Mohassess paint again ends anti-climatically however as he dies just before putting brush to canvas. The film is self-reflexive, incorporating its subject's suggestions on how it should be shot on the soundtrack while his instructions are reproduced in the image. (I'll be back in a second post to discuss some more films including some of the less publicized, more experimental projects.)