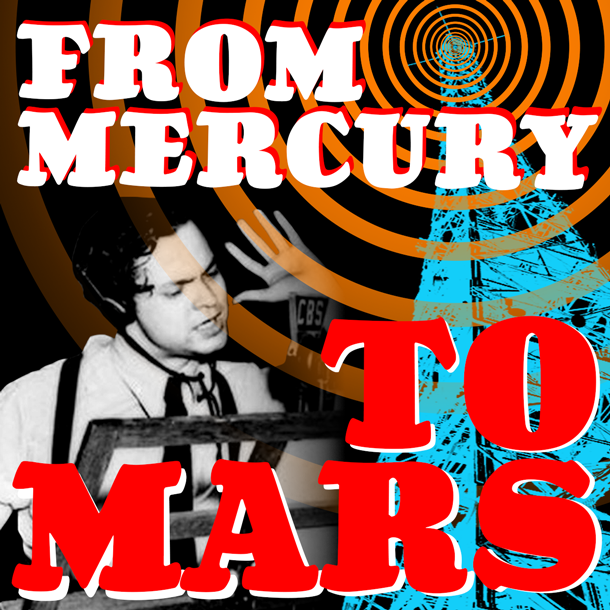 In this eighth installment of our ongoing From Mercury to Mars: Orson Welles on Radio After 75 Years series (in conjunction with Sounding Out!), Jacob Smith turns his attention to an unusual Orson Welles radio play based on a now-forgotten historical adventure novel about an ill-fated polar voyage. He makes the case that, today, The Mercury Theatre on the Air's 1938 production of "Hell On Ice" is becoming even more resonant and relevant, as it is acutely in tune with current anxieties about planetary crisis.
Smith argues that "Hell On Ice" stands out as a proto-environmental critique. It contemplates the catastrophic collapse of human society, not unlike the Mercury Theatre's famous "War of the Worlds." But whereas the "War of the Worlds" broadcast was a science fiction thriller that tapped into anxiety about the looming war in Europe, the "Hell On Ice" show (which aired three weeks earlier) used historical fiction to dramatize the error of human attempts to master the globe. Smith writes, "That makes it perhaps the best companion to 'War of the Worlds,' a play in which the thwarted invader is no alien – it's us. Listening to the play today, 'Hell on Ice' is not only a masterpiece of audio theater (among fans, the most beloved of all Welles's radio works) but a powerful 'eco-sonic' critique as well."
Click here to read Jacob Smith's full post over on Sounding Out!.
This post is the eighth in our ongoing series in partnership with Sounding Out!, From Mercury to Mars: Orson Welles on Radio after 75 Years. Stay tuned for Antenna's next installment on Monday, December 16th.
Miss any of the previous posts in the series? Click here for links to all of the earlier entries.