"Faces of Hong Kong": My City? My Home?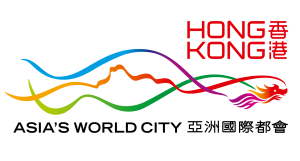 Post by Yiu-wai Chu, The University of Hong Kong, Hong Kong
This post is part of a partnership with the International Journal of Cultural Studies, where authors of newly published articles extend their arguments here on Antenna. 
Hong Kong, now a Special Administrative Region (SAR) of China, had been a British colony for 156 years before sovereignty over the territory was handed to China in 1997. Shortly after reversion to its "motherland," it was expected that Hong Kong people would have a stronger sense of belonging to their home city. The surprisingly stellar rise of China in the new millennium, however, has resulted in many impacts on Hong Kong. Hong Kong people have worried about forced integrations, in particular during the post-free-tour period, when countless Mainlanders crossed the border to purchase different commodities, ranging from luxury goods to baby formula.
The Hong Kong SAR government launched BrandHK, a global communications platform, in 2001 to focus international attention on Hong Kong's drive to become "Asia's World City." In March 2010, a "Faces of Hong Kong" campaign was inaugurated via the BrandHK platform as a new marketing and communications strategy to promote the city and enhance the sense of belonging of Hong Kong people. The strategy of the overhauled campaign endeavored to highlight the "human" side of Hong Kong, thus its main thrust was focused on a series of promotional videos that featured different Hong Kong citizens. While the series of promotional videos feature both celebrities and common folk, familiar faces, such as international film star Chow Yun-Fat, have stolen the limelight. Although Chow Yun-Fat has achieved global success in his film career, he is well-known for being local as well. Praised by local media as "The Son of Hong Kong," Chow Yun-Fat is famous for living an ordinary local life, despite his enormous success. As such, Chow Yun-Fat was the choice to promote Hong Kong to the world, as this campaign focuses on locals."Faces of Hong Kong" tactfully used Kowloon City, Chow Yun-Fat's favourite neighbourhood, as the main setting. In the video there were lots of signatures local stores where Chow has been hanging out for several decades. "Over the years, other parts of Hong Kong have changed a lot, but Kowloon City is a place that still feels the same. Much of what I remember from my childhood is still here. The way of life, the atmosphere, the friendliness of the neighbourhood. It's the same for me now as it was back in the sixties." Chow's voice-over in the video might sound sweet to many years, but my "re-search" of Kowloon City told a different story. If the feeling of being at home is based on "security, familiarity, community and a sense of possibility," which are actually the underlying themes of the "Faces of Hong Kong" promotional videos, the case of Kowloon City exposes a harsh reality that insists on showing a different picture: these key feelings have no place in the redeveloped district.
My pedestrian inquiry started with Kowloon City's public wet market, Chow Yun-Fat's favourite. Just across the road from the market stood a well-known local restaurant called Dragon Palace, but it was closed in 2012 and was subsequently torn down to make way for new luxury apartments (Photo 1). Unfortunately, this was not an isolated event. On the other side of the public market, the same developer demolished another old residential building to make way for its real estate project entitled "Billionaire Avant." One block away from the public market stands three famous local stores: New Citygate Chinese Herbal Medicine Store (Photo 2), Hoover Cake Shop (Photo 3) and Kung Wo Soya Bean Factory (Photo 4). In the "Faces of Hong Kong" video, Chow Yun-Fat tastes delicious egg tarts at Hoover and consumes thirst-quenching soya bean milk at Kung Wo. These are undoubtedly landmark stores with a long history. However, on the same street many old buildings have already been swallowed up by developers. In the promotional video, Chow Yun-Fat works excitedly with the staff of New Citygate Chinese Herbal Medicine Store. The store is still there but the building just across the road, once housing the district's largest "international" department store and boasting a history of more than fifty years, was pulled down not long after the video was released. Urban redevelopment is not uncommon in metropolis regions such as Hong Kong; however, what is most troubling is that the retailers of the new buildings are often completely different from their predecessors. As profit is the raison d'être of property developers, it is not surprising that the street stores in the luxurious redeveloped buildings target chain-store renters who can afford higher rates (Photo 5). It is a shame that the recent changes in Kowloon City, which might become a "generic district" in the near future, has told a story opposite to a local sense of belonging.
While "Faces of Hong Kong" highlights the stories of Hong Kong people from all walks of life, they are simply used to illuminate the values of "Asia's World City," which desperately brands Hong Kong as a generic global city. Generic cities that embrace neoliberal capitalism are very similar in nature. It is difficult if not impossible to have a strong sense of belonging if the "homes" in these cities are all equals. The problem is that both China and the West would like Hong Kong to further develop into a generic commercial city. The fluid, vibrant, and hybridized everyday life practices, a vital source of multiplicity in Hong Kong over the past fifty years, have been under threat in the past decade or so. Hong Kong citizens recently expressed that it is ever more important to safeguard core local values. Apart from values, sadly, local space cannot remain unfazed as well. Urban redevelopment has been sped up by not only rampant capitalism but also integration with the Mainland, the free tours from which, for instance, profoundly alters the ecology of the local market. The example of Kowloon City has shown that "to belong" has already become a luxury for many Hong Kong people.
[For the full article, see Yiu-Wai Chu, "'Faces of Hong Kong': My City? My Home?," forthcoming in International Journal of Cultural Studies. Currently available as an OnlineFirst publication: http://ics.sagepub.com/content/early/2015/02/25/1367877915572186.abstract]
All photos taken by the author on 23 October 2013.