Out the Back: Race and Reinvention in Johannesburg's Garden Cottages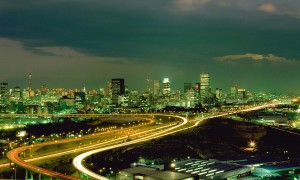 Post by Nicky Falkof, University of the Witwatersrand
This post is part of a partnership with the International Journal of Cultural Studies, where authors of newly published articles extend their arguments here on Antenna. 
In 2013, after 17 years of living elsewhere in South Africa and the world, I moved back to Johannesburg, the city of my childhood and adolescence, to take up a research fellowship. The place I returned to was almost unrecognisable. The oppressive late apartheid city I left has mushroomed into a pulsing metropolis, sprouting malls, migrants, security apparatus, gated communities, galleries, transport hubs and informal settlements, swelling northwards to embrace nearby towns, mutating faster that I can keep track of.
But while Johannesburg has changed in important ways, it remains in some respects oddly familiar beneath its glossy, globalised marketing. The economic and social differential between suburbs–formerly legislated as white only areas–and townships–dense, poor extra-urban zones with minimal infrastructure where black people were shifted by the apartheid government–remains extreme, despite the growing racial integration of the wealthy middle class.
Dwellers in the Johannesburg suburbs continue to be powerfully invested in the literal and imaginary boundaries of their neighbourhoods. These often charming, tree-lined streets contain little or no public space. Bodies that do not belong–in particular black male working-class bodies that are not performing physical labour–can find themselves tailed and moved on by private security companies, or characterised as criminals and plastered on community Facebook groups.
One of the clearest sites for locating the changes-that-aren't-really-changes in suburban Johannesburg is the garden cottage, a relatively new invention. Most freestanding homes, particularly in the older northern suburbs, have one or more small outbuildings in their back yards. Many of these were shoddily constructed, with tiny windows, minimal light, raw brickwork, a steel sink and hot plate for cooking, furnished with cast-offs from the main house, perhaps with an outdoor toilet in a separate structure. This was the "maid's room": the place where the family's live-in domestic worker ate, slept, cooked, washed and sometimes hid lovers, children and friends, in defiance of the so-called influx control that made it illegal for "surplus" black people to be in the cities without pass books signed by white employers.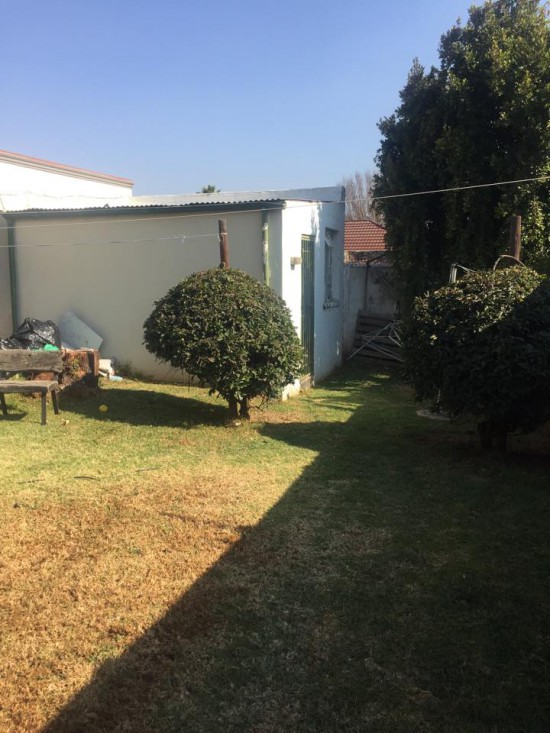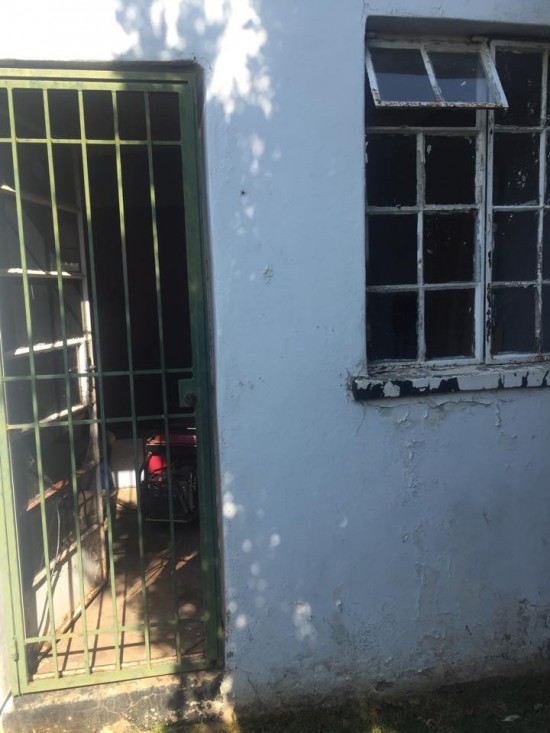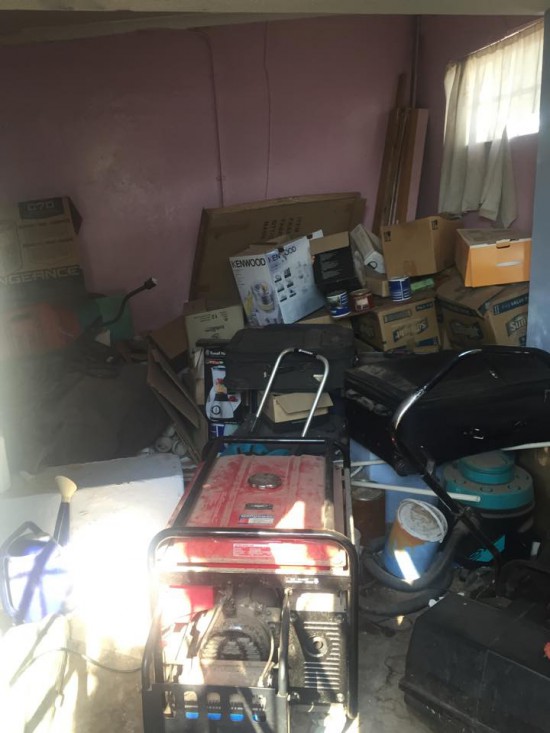 In the years since the end of apartheid the shape of domestic labour in Johannesburg has changed. Middle- and even working-class people of all races employ domestic workers, many of whom are immigrants from elsewhere in southern Africa, although few of these women (and occasionally men–the Malawian "houseboy" is one of Joburg's more discomforting contemporary status symbols) live on site. This shift in the spatial and economic politics of domestic employment has freed up the space out the back and many homeowners have turned these former sites of labour exploitation into income-generating assets. Rebuilt, extended, cleaned up, furnished and often quite literally whitewashed, Johannesburg's garden cottages are now rented out via agents and other networks.
A survey of advertisements on the popular Gumtree website reveals that these spaces are described as private, clean, safe, charming and quiet. None of these attributes would have been associated with the maid's room which, no matter how much care its inhabitant took with it, was structurally unsuited to pleasant living. Cottage tenants are often invited to use the garden or swimming pool, once arenas of privileged whites-only leisure. The extension of access to these areas of suburban pride suggests that the person renting a cottage is discursively imagined as having equal, or close to equal, status to the homeowner, unlike the domestic worker in the cottage's previous life, whose entry into the swimming pool would have broken a powerful social taboo. Black workers were permitted to clean the most intimate areas of white lives but were concurrently considered too dirty to use the same plates, crockery or social space.
In the middle class imaginary of 21st century Joburg, then, the garden cottage is a democratised space where people who do not own property in the suburbs can enjoy an enviable lifestyle in these quiet, leafy and (comparatively) secure environs. But this romantic idea is not borne out by the realities.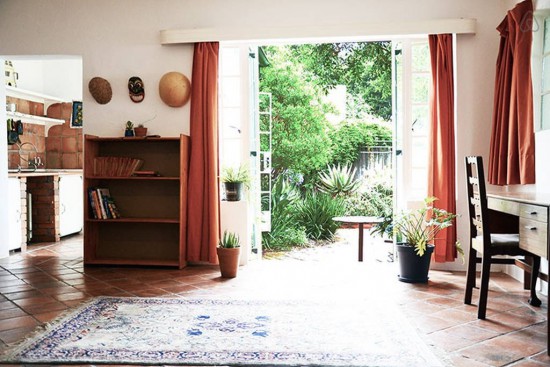 A closer look at cottage advertising reveals a slight but unmistakable suggestion that only certain types of people are welcome in these spaces. Requests for South African passports and other documentation show an endemic mistrust of people from elsewhere in Africa that manifests violently in poorer areas of the country. Owners ask for people of "sober habits" and mention proximity to schools, religious and leisure spaces, implying that the tenants they seek are people like them, from the same communities, with the same interests, ethnic and/or economic backgrounds. Those who are allowed to live in the suburbs are expected to know the relevant codes of behaviour. Excess sound and excess people are not permitted here. Modes of township life, characterised by permeability rather than borders, communality rather than privacy, noise rather than silence, are not permissible in the suburbs, where high walls and individual property are the order of the day.
Interviews with cottage tenants compound this impression. Black people tell stories of suspicious owners who inspect their guests, set awkward rules and make them feel unwelcome in shared spaces, or of advertisers who refuse to allow them to view properties. White people talk of being interpellated into unwanted modes of kinship and the assumption that they must be the same as their homeowning landlords simply on the basis of race and class. In all these cases the apparently democratised space of the garden cottage remains subject to the classificatory urges that characterised the biopolitics of apartheid society. The boundaries of the suburb are socially policed and rules about belonging and alien-ness are retained in the 21st century city.
The dichotomy and similarity between maid's room and garden cottage show some of the ways in which post-apartheid Johannesburg has changed, and some in which it hasn't. Consistently contested and negotiated, these often uncomfortable spaces are a metonym of the city's racist past and the ways in which its present, despite entry into global and continental flows of capital, culture and people, is layered on top of that painfully persistent history of separation and inequity.
[For the full article, see Nicky Falkof, "'Out the back: Race and reinvention in Johannesburg's garden cottages," forthcoming in International Journal of Cultural Studies. Currently available as an OnlineFirst publication: http://ics.sagepub.com/content/early/2015/05/05/1367877915581856.abstract]