Fall Premieres 2015: Halftime Report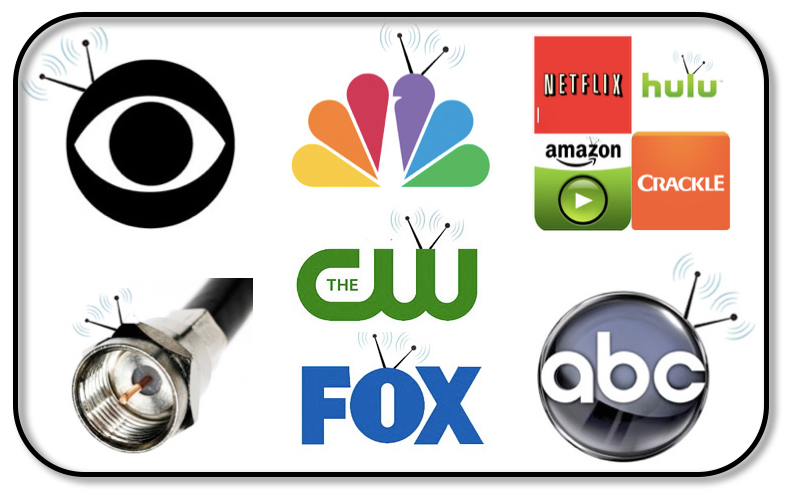 We have three more weeks of Fall premiere reviews, but now seems like a good time to stop and take stock. So far, we've published 57 reviews of 30 new shows. Below we offer links, summaries, and (for the networks) some Nielsen numbers (from TV By the Numbers, and just the 18-49 ratings, since those are what most of these channels care about. No cable ratings numbers since they took too long to find). I'm deeply distrustful of the Nielsen numbers, but since they're the coin of the realm, should you be deciding what to try watching and what to avoid, the numbers may give you a sense of whether they're likely to stick around long enough to bother.
Blood and Oil was reviewed by Melissa Aronczyk (Matt Sienkiewicz will review soon), who saw little awareness by the show of what oil means, but some awareness of what melodrama means. A 1.4/4 is a little anemic (or is the correct bad metaphor "all dried out"?).
The Muppets was reviewed by Melissa Click, Kyra Hunting, and Caroline Leader, none of whom loved it, but Melissa and Kyra will be sticking around to see how it develops, while Caroline, Statler, and Waldorf were decidedly colder on the effort. A 2.8/10 is a strong opening.
Quantico was reviewed by Kyra Hunting, Kit Hughes, and Bradley Schauer. Kit wasn't impressed, while Kyra and Brad will be back for more. A 1.9/6 improves on last year's Revenge premiere, but is a little lackluster for ABC.
Monica the Medium was reviewed Jonathan Gray and Louisa Stein, with Louisa showing more kindness and interest, Jonathan showing only dislike.
Hand of God was reviewed by Charlotte Howell, who was cautiously optimistic and intrigued by its pilot.
AMC
Fear the Walking Dead was reviewed by Amanda Keeler (here), who is sticking around for more, having liked a fair deal of what she saw.
The Late Show with Stephen Colbert was reviewed by Geoffrey Baym, Amber Day, Nick Marx, Chuck Tryon, and Dannagal Young (special post here), garnering reactions ranging from slight amusement to excitement. Fallon's been beating Colbert in the ratings, but Colbert's doing alright.
Life in Pieces was reviewed by Kelly Kessler and Derek Kompare, neither of whom seemed interested in picking up the pieces. Its 2.7/9 premiere would be great for NBC, but represents a hemorrhaging of lead-in Big Bang Theory's 4.5/16.
Limitless was reviewed by Matt Sienkiewicz, who had many smart things to say about the show's point that while not amounting to an attack on the show don't exactly suggest warm appreciation. A 1.8/6 is weak for CBS.
Moonbeam City was reviewed by Alyxandra Vesey, who wanted to relocate Elizabeth Banks and Kate Mara to another town, leaving a poor show well behind.
Marvel's Guardians of the Galaxy was reviewed by Nicholas Benson and Kyra Hunting, with Nick enjoying it less. Groot.
Pickle and Peanut was reviewed by Camilo Diaz Pino, who noted the show's capacity to pick up a bro audience, and who admired its aesthetic, but who won't be joining the bros.
Minority Report was reviewed by Nick Benson, Paul Booth, and Kristina Busse. Kristine liked it the least and (precog that she is) predicted imminent death, though neither Nick nor Paul glowed. A 1.1/3 is pretty lousy for FOX.
Rosewood was reviewed by Derek Kompare and Myles McNutt, both of whom found the wood rotten. A 2.4/9 is okay, but surely Fox would rather a better lead-in to Empire.
Scream Queens received mix reviews from Kyra Hunting, Alfred Martin, Andrew Owens, and Philip Scepanski. Kyra and Phil enjoyed it somewhat, while Al and Andy were unequivocal is their dislike. With a 1.7/5, fourth in its timeslot, its beginning is iffy.
Bastard Executioner was reviewed by Mary Beth Haralovich and Karen Petruska, and though it didn't demand execution from either, nor did it seem to appeal all that much.
Fashionably Late with Rachel Zoe was reviewed by Erin Copple Smith, who found it derivative and uninspired.
Todrick was reviewed by Tony Tran and Alyxandra Vesey, both of whom found it a little pitchy.
Best Time Ever with Neil Patrick Harris was reviewed by Kelly Kessler and Tony Tran, both of whom, it's safe to say, did not have their best time ever watching it. It opened with a 1.9 then climbed to 2.2 in week 2.
Blindspot was reviewed by Kristina Busse, Melissa Click, and Laura Felschow, none of whom seemed too concerned to leave it in their rear-view mirror. A 3.1/10 that's first in the timeslot (and ahead of NCIS: Los Angeles and Castle) is an especially strong opening for NBC.
The Carmichael Show was reviewed by Phillip Cunningham, Alfred Martin, and Khadijah White (special post here), all of whom found enough of value to stick around for the season. NBC burnt off that first season, but it's already received a second season order.
Heroes Reborn was reviewed by Paul Booth and Melanie Kohnen, both of whom were disappointed. Garnering a 2.0/6, third in its timeslot, was great for NBC these days, though hardly superb news.
The Player was reviewed by Myles McNutt. The House lost. With a 1.2/4, moreover, its debts may soon be called in.
Netflix
Narcos was reviewed, and not favorably, by Kristina Busse (here).
Indian Summers was reviewed by Eleanor Patterson, who will be watching, but not because it's especially good.
The Bazillion Dollar Club was reviewed by Christopher Cwynar and Jonathan Gray, with neither choosing to invest further.
Suddenly Royal was reviewed by Jonathan Gray, who found it surprisingly interesting.
Public Morals was reviewed by Kristina Busse, who found it adequate but yet another story about white dudes with badges.
Uncommon Grounds was reviewed by Christopher Cwynar and Alyxandra Vesey, neither of whom found it their cup of tea.
Road Spill was reviewd by Jonathan Gray, who found it preeminently banal.