What Are You Missing? Oct 24-Nov 6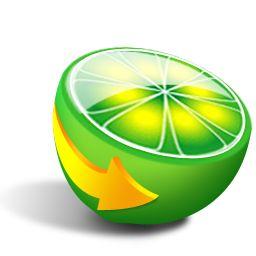 Ten (or more) media industry stories you might have missed recently:
1. P2P file-sharing service LimeWire has been shut down. David Barrett gives us 10 things to expect in its wake, Bearshare has already gotten a bump from its demise, and others are still pinning hopes on Spotify coming to the US. No matter what fills the LimeWire vacuum, the music industry must continue to battle declines in digital music profits and digital album sales, and Austin Carr says the industry needs to learn a lesson from Lady Gaga's one billion YouTube views, while Jason Hartley says musicians will persevere through any negative consequences of illegal file-sharing, even if record execs won't (and one tends to hope they won't when you see them go after millions in damages from a Minneapolis woman who shared all of 24 songs on Kazaa, even if she isn't so sympathetic either).
2. YouTube has hit one billion subscriptions and a half-billion promoted video views, and now it's even got Turkey back on board. All those views mean video continues to fill up internet traffic, which Nielsen's been doing a shoddy job of measuring lately.
3. MySpace, a thing on the internet that exists, has been redesigned into more of an entertainment destination, even a social television network of the future, though that future better arrive fast or it won't be much of a thing existing the internet anymore (kind of like Chatroulette). Instead, it will continue to get demolished by services like Twitter, which is adding 370,000 new users a day and is somehow worth $1.6 billion now (seriously…how? I've got 6,000+ tweets that aren't worth a dime).
4. It appears that every telecom company is suing every other telecom company, and Google is suing the U.S. government for anti-competitive behavior (though some think Google is a monopoly itself). Nearly half of Apple's revenue comes from the iPhone, so Steve Jobs better worry about the Android's rising sales. And Apple might be interested in acquiring Sony, though some analysts say Sony's more down with Google than Apple.
5. Since going behind a paywall, The Times of London and Sunday Times have lost 4 million online visitors, gained only 105,000 paying subscribers, and appear to have about 362,000 customers behind the paywall. While those numbers look scary, it's money that matters in the end, and subscriptions might offer more revenue than just advertising, plus advertisers might appreciate the more engaged readership a subscription would seemingly attract. It's the new old media dilemma. Meanwhile, US News & World Report is dropping its print subscription option and going newsstand and digital only, and the AP has to upgrade its digital revenue streams as newspaper revenue falls due to ever-constant circulation declines (source of the latter article: the AP).
6. A conference of studio executives debating the future of Blu-ray indicated that there isn't much consensus yet on the issue of DVD release windows, but there is consensus that the studios need to strike more favorable deals with Netflix. The studios will also be dealing with Redbox for streaming soon, and Wayne Friedman suggests Redbox follow Netflix's lead and try to cooperate with content providers, though David Pakman points out that Netflix's stunning success has really come from its leverage over the studios. With all these streaming movies on the horizon, some are now questioning the capacity of the internet to keep up with the demand.
7. Lots o' drama in Hollywood, as usual: Rupert Murdoch is threatening stars who won't do News Corp.'s PR bidding, Patrick Goldstein continues to be frustrated with the inconsistencies of MPAA ratings rulings, MGM has filed for bankruptcy and will soon be run by Spyglass Entertainment, which at least boosts MGM's chance of maintaining its 50% stake in The Hobbit, whose ongoing drama Kristin Thompson catches us up on.
8. Independent filmmakers continue to struggle to find studio support, and piracy continues to be a major concern. Some believe the internet is a savior (and one-time indie darling Ed Burns has turned to digital distribution), while others see the internet as the enemy. Perhaps something can be learned from the development and distribution process of this year's defining indie success, Winter's Bone.
9. The Supreme Court heard arguments on Tuesday about banning the sale of violent video games to minors versus considering them protected by free speech doctrines, and the Court's eventual ruling the issue could have a significant impact on consumers. Consumers are starting to cool on music-based games, and tabletop gaming is shrinking dramatically, while Microsoft has very high hopes for holiday Kinect sales.
10. Some good News for TV Majors links from the past two weeks: Olbermann Suspended, Retrans Effect, More Late Night Ratings, News Corp Wants BSkyB, House Win Helps Industry, The Unraveling of TV, Walking Dead & Commitment, More Fox-Cablevision, Program Choices & You, Political Spending & Targeting.