Serial Goes Missing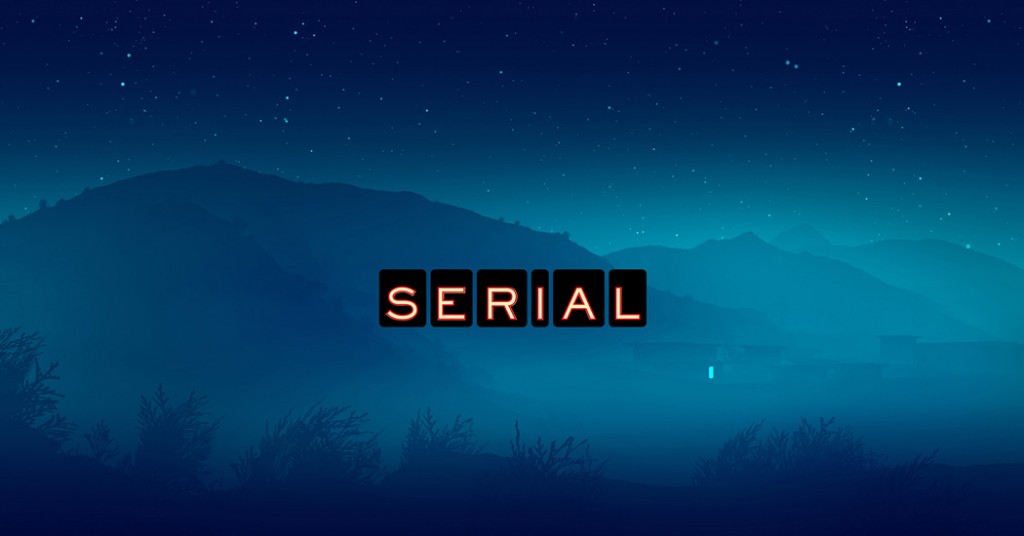 You could cite the sponsorship of Audible, the rise of Midroll Media, Gimlet and PRX's Radiotopia, galvanizing events like Podcast Movement and the Third Coast International Audio Festival, but ask anyone and they will say that it was Serial and its 100 million downloads that elevated narrative-driven podcasting from dorky obscurity back in 2014. Serial was mainstream. Serial intensified and also transcended the This American Life aesthetic. Serial was serious.
It also clarified the affect surrounding its own mode of consumption. One did not merely follow Serial or like Serial in 2014; one was "obsessed" with Serial. It's the word that came up most often in the coverage, and served as grist for ridicule and derivative works, of which there are now many – Breakdown, Another Dead Man Walking, Limetown. If TV has taken on the metaphor of substance abuse these days (we are "addicted" to Making a Murderer, we "binge" on Scandal), narrative-driven podcasting has taken on the argot of infatuation, of compulsion, of love.
That response was prompted by the podcast itself. Early in the first episode, there is a bit of theater when Sarah Koenig reflects on how a meeting with lawyer Rabia Chaudry prompted her investigation of the murder of Baltimore teenager Hae Min Lee and the issue of whether or not Lee's former boyfriend Adnan Syed had really committed it. In an aside, Koenig uses the technique of false improvisation, seeming to rethink a word in mid-sentence, although the line strikes the ear as scripted:
This conversation with Rabia […] this is what launched me on this year long – obsession is maybe too strong a word – let's say fascination, with this case.
Let's not. When this first aired, here on Antenna Jason Mittell made the argument that the main character of Serial wasn't Syed at all, but Koenig herself. In retrospect I'd go further. Because the show dramatizes how engrossed its host became with the investigation she was performing, her obsession was the "protagonist" of the show. After all, that which drives Serial's seriality is neither the chronology of the story nor that of its reconstruction, but Koenig's internal thought process, her uncertainty when faced with multiple avenues of interpretation afforded by the same datum. Remember the Nisha Call, the pay phone at Best Buy, Syed stealing from the donations at his mosque? We listened to Koenig organize and reorganize each of these, value and devalue them, recursively, incredulously, passionately. We listened to Koenig struggling with the stubborn ambiguity of an ever-growing wall of details. That is why (as critics are starting to realize) imitating Serial's narrative is impossible to do without recreating its narration.

So Serial's thorniest philosophical problem was never with ethics, but instead with something closer to hermeneutics. The last lines of the twelfth episode speak to this theme:
When Rabia first told me about Adnan's case, certainty, one way or the other seemed so attainable. We just needed to get the right documents, spend enough time, talk to the right people, find his alibi. Then I did find Asia, and she was real and she remembered and we all thought "how hard could this possibly be? We just have to keep going." Now, more than a year later, I feel like shaking everyone by the shoulders like an aggravated cop. Don't tell me Adnan's a nice guy, don't tell me Jay was scared, don't tell me who might have made some five second phone call. Just tell me the facts ma'am, because we didn't have them fifteen years ago and we still don't have them now.
In an ironic touch, Koenig cites detective Joe "Just the Facts" Friday of Dragnet, radio's paragon of positivist "keeping going," as she expresses skepticism about the certainty that such a method provides. What was at stake in Koenig's obsession, ultimately, wasn't her feelings towards Adnan (the allegation of romantic attachment strikes me as both unsupported and misogynistic) but her worry that certainty about him is unavailable. What if the truth isn't out there? That is the fear to which Koenig was professionally and emotionally vulnerable, and by foregrounding that exposure rather than subordinating it, she gave the show dimension, made it special and weird.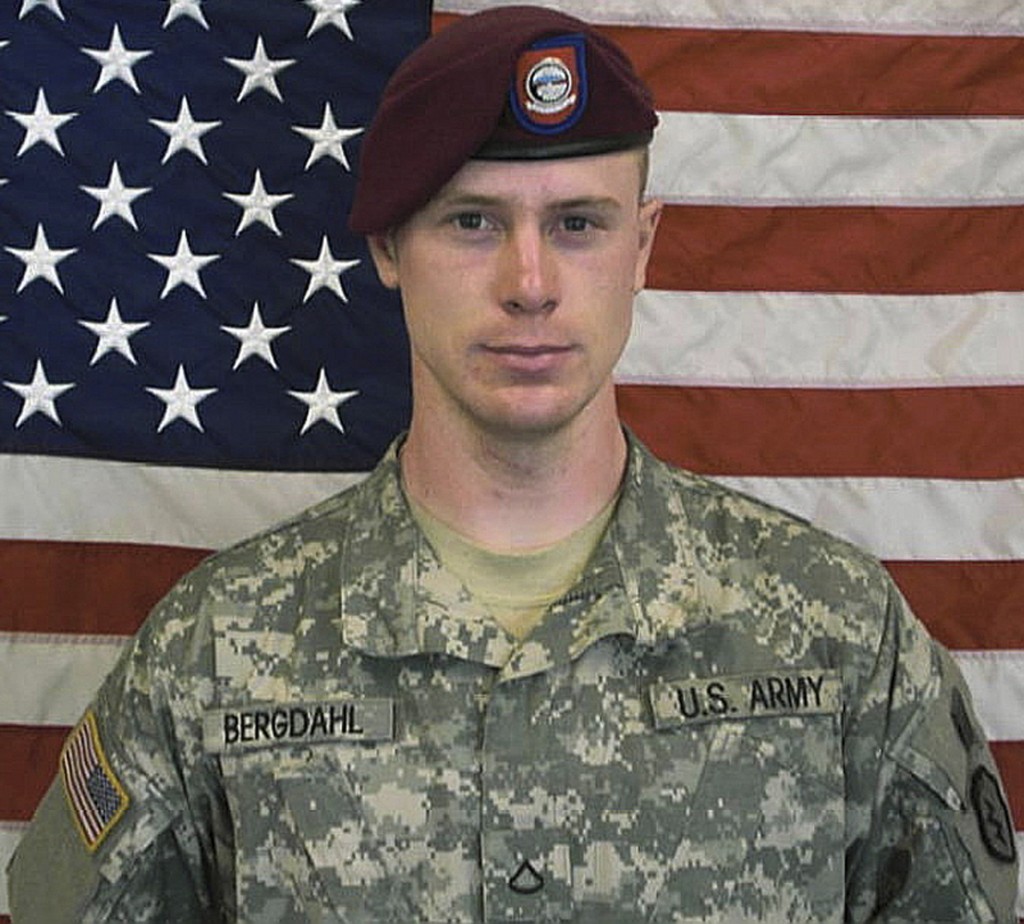 Last month Serial returned, now with seven new staff members and a host of collaborators, including Mark Boal's Page One film company, tackling an elusive subject: the disappearance and search for Bowe Bergdahl, an American soldier who left his post in Afghanistan one night in June 2009 and was returned after a prisoner swap five years later.
The topic is complex, but in adopting it Koenig also marginalizes her own voice. We hear little about her own thinking, opinions, epistemological struggles. The first episode ends dramatically, with a phone ringing and Koenig explaining "That's me, calling the Taliban." But this is almost the only moment of personal ownership in the episode. By contrast, the first installment of Season 1 was full of that:
… This search sometimes feels undignified on my part …
… I have to know if Adnan really was in the library at 2:36 PM …
… If you're wondering why I went so nuts on this story versus some other murder case, the best I can explain is this is the one that came to me …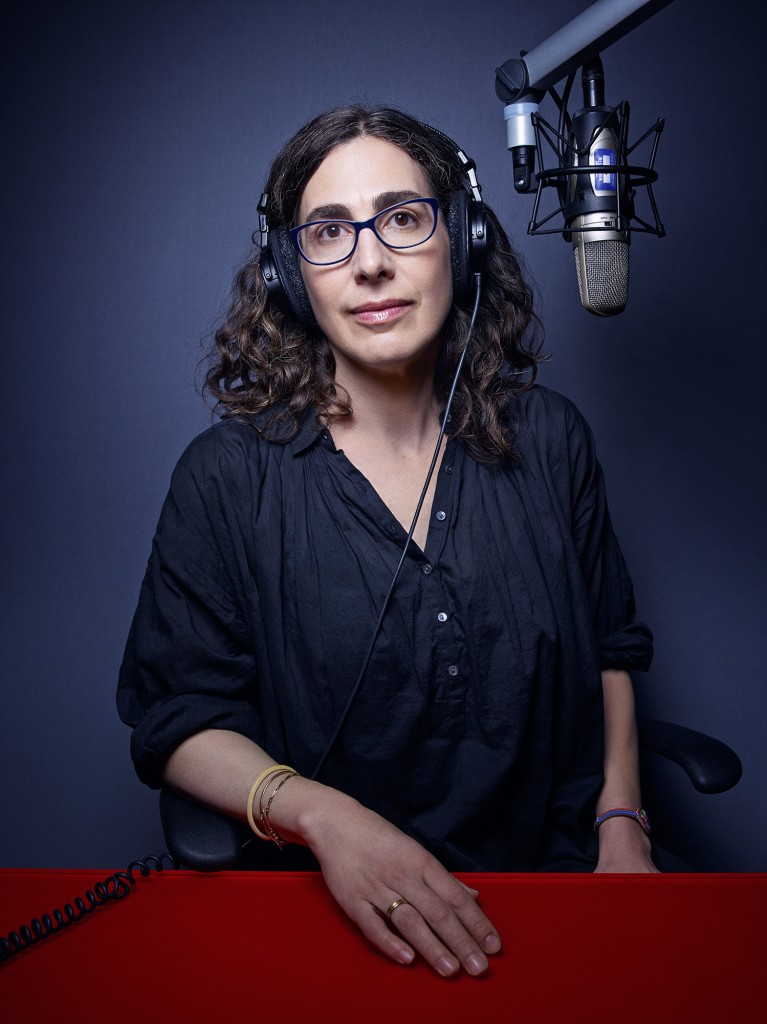 In the Season 1 launch she uses the object pronoun form "me" 14 times to refer to herself. In the launch of Season 2 she only uses it four times.
She's an outsider, learning terminology as we do and drawing on others. A recent article in Vulture characterizes Koenig as a novice in national security, describing Boal as the "embed" with contacts in government and a background as a screenwriter for films like Zero Dark Thirty and The Hurt Locker. In its very structure, then, Season 2 turns away from the model of the heroic individual quest, of "dramatic nonfiction narrative in the form of a personal journey" as Eugenia Williamson characterizes the This American Life aesthetic, and toward a model of collaboration. No doubt many journalists will cheer this change.
The team is making use of all of its resources. "The Golden Chicken," the second episode, draws on 12 interviewees from Bergdahl's battalion, 25 hours of taped conversations between Boal and Bergdahl, an interview with Taliban leader Mujahid Rehman, reporting by Afghan Sami Yousafzai who made contact with a fighter named Hilal, as well as documents from Wikileaks, all to reconstruct what happened to Bowe in the first weeks of captivity. If Serial's new season is "about the knotted relationship between systems and people," as Slate's Katy Waldman puts it, then it also requires a number of systems and people to explore it.
Like the first season, this one dwells on discrepancies. The Taliban say that they did a traditional attan dance to cheer up Bergdahl in an orchard during his transportation, but he remembers nothing like that. Like last time, the heart of the show lies in interview tapes peppered with humdrum audio, like the sounds of Boal microwaving his lunch, which contrast the network news snippets at the top of the program – what Koenig calls the "antiseptic upstairs realm" of the mass media narrative. Like the first season, this one often focuses on vivid details. In the third episode, we learn that Taliban fighters drink Mountain Dew, think sunglasses look cool, and say "What's up, bro." The first episode explains what life was like in Bergdahl's station in Paktika province by focusing on the burn pit, where pitiable soldiers took turns stirring their own burning refuse. It's a shit-stirring scene at a post made famous by a soldier trying to stir up shit.
In theory, there is no reason why the new season, with its dark humor, with its war and torture, with its humanized subject and investigators, should differ tonally from the previous one. Koenig clearly has sympathy for her subject – in the fourth episode, listen to her describe how a captor cuts Bergdahl's chest slowly with a razor blade 600 times. With multiple accounts of these and other events, the same awe and uncertainty we experienced the first time should plague us. "Any one piece of this story can keep a person's mind churning," Koenig promises in an early passage.
And yet it doesn't. Why? Because Koenig is not vulnerable to her story this time out; she tells the story without becoming a character in it. She has yet to speak to Bergdahl directly, and her retreat to the role of anchor bears the same antiseptic whiff as the TV media reports that the program borrows for its opening. We aren't even following Koenig's "mental churning" closely enough to know how fraught it might be. Without the pathos of a narrator's affective relation to her narrative, the season comes across as superior journalism but inferior meta journalism. We've lost the innervating anxiety that made it special.
Just think of it at the level of sonic texture. Gone are the calls to Adnan, car rides with co-producers, footsteps into fields, knocks on doors, auditory situations in which we felt physically proximal to our host moving through space over a duration of time. Instead, Koenig speaks to us from nowhere in particular, pointing our ears at places rather than taking us along with her to visit them. Her intense intimacy with the audience is not mirrored by a similar sonic proximity to the people and places that the story is about, leaving the experience oddly hollow, even lonely.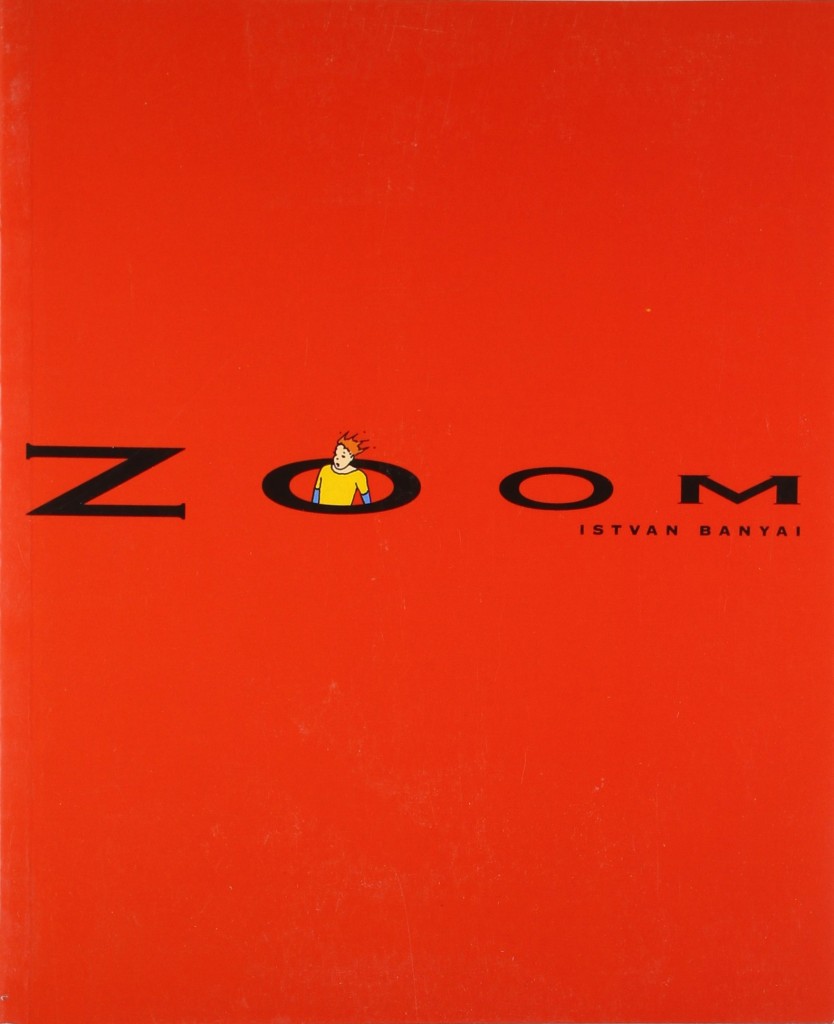 Perhaps Season 2 is too far away from its focus. Obsession always implies a collapse of critical distance, but Serial's own metaphors go the other way. Early on in the first episode, Koenig likens the Bergdahl story to a children's book called Zoom.
It starts with these pointy red shapes. And then, next page, you realize those shapes are a rooster's comb. Next page, you zoom out, you see the rooster is standing on a fence with two little kids watching him. Next page, zoom out again, they're in a farmhouse. And then, zoom further, you realize that all of it — the rooster, the kids, the farmhouse — are toys being played with by another child […] Out and out it zooms, the aperture of the thing getting wider and wider until the original image is so far away it's unseeable. That's what the story of Bowe Bergdahl is like.
It's what the podcast is like, too. Even as we get closer to the story, we seem further away.
This is not the only time that Koenig refers to children's media. Earlier on in the episode, she contrasts Boal's salty language with Bowe's schoolboy politeness, noting that the latter's go-to expletive is Charlie Brown's "good grief." During the second episode, Koenig describes the Army's thinking once it knew Bergdahl was captured this way:
They also knew that the Taliban's goal would be to get Bowe to a hideout in the tribal region of Western Pakistan, because Pakistan is like home base. Or, to put it in Tom and Jerry terms, Pakistan is the hole in the baseboard where Tom cannot go.
Finally, in the third episode, as Koenig narrates the nightmarish tale of one of Bergdahl's escape attempts. As Bergdahl falls off a cliff, the scene takes on the language of the comic strip:
Bowe lands on a dry riverbed on his left side. He said the word "oof" actually came out of his mouth, just like in a cartoon, loud enough so that some dogs started barking their heads off.
Small wonder that Serial feels just as bracing this time around, but flatter. Adnan Syed was a cipher; Bowe Bergdahl is a sketch.
And so, a year later, Serial remains the best game in town, an ambitious program, dense and with the best narrative rhythm in American narrative audio. It still boldly leads the field when it comes to signaling what podcasts can do. But it has lost its touch when it comes to refashioning how podcasts can feel. Is it fascinating? Sure. But so far obsession remains too strong a word.