What Are You Missing? November 7-20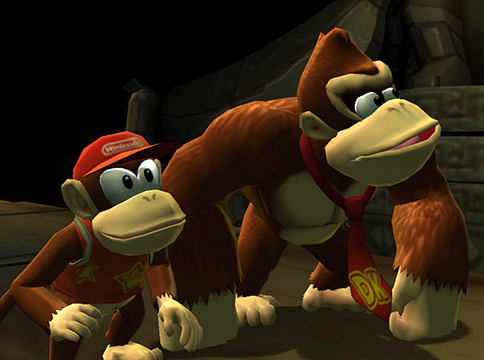 Ten (or more) media industry stories you might have missed recently:
1. Call of Duty: Black Ops crushed sales records both in the U.S. and overseas, marking it as the biggest entertainment launch in history. The Kinect has sold pretty well thus far, though Microsoft is looking beyond sales and toward the value of targeted advertising via the system. Also looking beyond game sales, James DeRosa wants game packagers to be more cognizant of environmental impact, Tetris may have value in post-traumatic stress disorder therapy, and Nintendo wants to trademark a phrase ("It's on like Donkey Kong").
2. A number of stories related to free speech and social media this fortnight: the National Labor Relations Board ruled that you're allowed to complain about your boss on your Facebook Wall (oh, it's on like Donkey Kong™); the Air Force has told troops to be very careful with their use of location-sharing services; a British man who joked on Twitter about bombing an airport has been fined, though Twitter fans are mostly on his side; and a Chinese woman has been sent to a labor camp because of a tweet that the government condemned for disturbing social order (there's probably a Kanye West Twitter reference to be made here, but the story is really too awful to accommodate that).
3. Some striking Facebook stats: the social media service is used every day by more than 250 million people, one study says as much as one-fourth of internet page views are of Facebook, the company is worth $41 billion, and Facebook is now the third largest internet business, behind Google and Amazon and just ahead of EBay, with the addition of email possibly pushing it even higher. And while some still question Facebook's current revenue generation, its ad-targeting potential should make Google worry about maintaining its #1 spot (and thus its awesome raises) in the future.
4. Contrary to its usual aversion to launching anything original, Hollywood is trying out a few new things: Atlanta, untested novelists, Bollywood, flying coach. (Fittingly, this is the shortest entry ever in WAYM history.)
5. Though it's apparently been around since May, some are just now noticing that Disney has launched an online movie site, part of a broader move Disney and the other movie studios are making toward digital distribution. Domino effects of digital distribution are already evident, from Technicolor closing a film printing plant to AMC starting an in-theater restaurant service. Meanwhile, the Weinstein Company is fighting to drag the MPAA ratings system into the 21st Century.
6. Amazon has launched a online scheme to help new screenwriters develop films, but some say a glance at the fine print of the deal reveals that this is actually an insult to aspiring filmmakers. The Oscar short list for Best Documentary Feature has insulted a few worthy films left out, while the nominated creators of Restrepo have made a powerful documentary short about one of the film's subjects who just received the Medal of Honor. Powerfully worthy of awards and medals in characterizing how Iran's cultural repression is insulting to humanity is Jafar Panahi's defense of filmmaking and art.
7. Ask.com is left with only question marks, Reddit has gone officially political, Firefox is blowing out six birthday candles, Tumblr is growing fast (though it's been sidetracked by a showdown with 4Chan), and YouTube is receiving 35 hours of video uploads every minute. But 23% of American households don't give a crap about any of that, because they don't visit these sites or anything else on the internet, and unfortunately, the digital divide keeps growing.
8. Lime Wire, shut down for piracy, now has a pirate version running, so the RIAA is going after that one too (but not Girl Talk, so that won't be on like Donkey Kong). Contrarily, Robbert van Ooijen claims that piracy is good for innovation, plus it's apparent that the RIAA is good for Cracked humor. There's an overzealous anti-piracy bill in Congress, though it has stalled for now, while one law professor says we should be more afraid of Apple than anything else when it comes to internet freedom.
9. Warner Music Group keeps losing money, but CEO Edgar Bronfman Jr. is optimistic about future possibilities, which might include a bid for EMI. EMI milked the Beatles cash cow via iTunes, which didn't draw the internet love Apple wanted but did draw big sales and reinforced iTunes' dominance to the consternation of some, who want iTunes to fix its problems already.
10. Good News for TV Majors links from the past two weeks: Profanity Up, Conan Coverage, NewTeeVee Live, Google Assures Nets, AMC Ends Rubicon, Conservative & Liberal TV, NBC Midseason Schedule, Private Practice's Rape Storyline, Terriers Plea, Olbermann & O'Reilly Respond to Koppel, Over-the-Top Issues, Retrans Reform Hearing, Fox Midseason Schedule, Good TVeets (now on Twitter!).