What Are You Missing? February 13-26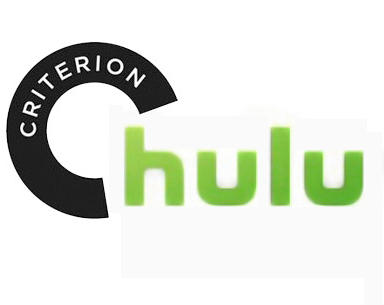 Ten (or more) media industry stories you might have missed recently:
1. In a significant development for internet cinephilia, Hulu is heading down more of a movie buff route than Netflix is and has grabbed the Criterion catalogue for streaming on Hulu Plus. In a significant development for the deaf, the hard-of-hearing, and Americans who watch early Guy Ritchie movies, Netflix is boosting its volume of subtitled English-language streaming content, which is more complex than you might think but also has some questioning Netflix's math. And in a significant development for people who write up links to media industry news, Redbox is still working on its own streaming site, but it might emerge too late to compete effectively.
2. If you have a few hundred million dollars lying around, you could bid for Blockbuster, though you'd also have to contend with studios still looking for what's owed to them. Those studios' windowing experiments haven't significantly affected dwindling DVD revenue, so Disney is turning to a new digital distribution strategy (as well as raising its Redbox and Netflix rates). Unfortunately, it may find that no one wants to purchase online movies (as opposed to renting) or to actually pay anything for them.
3. 16mm film stock is looking endangered, as is Hollywood film production in Michigan, while the New York Film Critics Circle is scrambling online to stave off such a fate, and some European filmmakers are turning to fan-financing to keep going.
4. Once again, Hollywood movies have been declared dead (shouldn't they technically be a zombies by now?); and once again, box office revenue is up but attendance is down (except among older audiences, interestingly); and once again studios love franchises, and international box office is key (even more important than Oscars). Maybe Hollywood scouring Europe for remake ideas and turning to untested directors are new? Well, not really.
5. Apple might improve the sound quality of iTunes downloads, but some wonder if users would really care and if it's just an excuse to enable higher charges. Sony plans to stay on iTunes, but has also just launched its own streaming subscription service, which is cloud-based and not yet mobile. But according to some really cool charts, the revenue right now is in single downloads, not subscriptions.
6. Apple has concerned many with its new App Store subscription policy for magazine, newspaper, video and music distribution, which some predict will bring open war, kill publishers, kill streaming music services, turn away developers, violate anti-trust laws, and possibly get even more unreasonable. Google has launched a web-access counter-plan, which could capitalize on the Apple backlash, but some are skeptical about its potential too.
7. Google has cooked up a new algorithm for better searches, which, though it hasn't really said so, mostly involves weeding out useless content farms. Thus far, it seems to be working, though some wish Google was more open about its algorithms. Speaking of useless, as I was just there, Flowing Data presents some info on troll comments, and speaking of access, as I am about to, much of rural America is getting the short end of broadband.
8. Borders' bankruptcy has shaken the publishing industry, and some are projecting the death of bookstores, but a former Borders exec observes that Barnes and Noble is doing fine and points out the bad strategies behind Borders' demise. There are also concerns about the future of USA Today and hyper-local news online, plus a questionable publisher's limitation for library e-books, though we may get to read them on a free Kindle.
9. You might see some tanned gamers around, because they're spending less of their budget on video games and more on outdoor activities. Or maybe they're just seeking increased social experiences, as social gaming is on the rise, a factor that companies like News Corp. are capitalizing on and which challenges the future of blockbuster games.
10. Some good News for TV Majors links from the past two weeks: Live Well Model, Sheen Coverage, Public Media Importance, Ivi Halted, Streaming Competition, The 10pm Problem, BBC News US, Retrans Money, TV Criticism, Sports Impact, ESPN Endorsements.
11. Oscar Day bonus entry! The Guardian details the Academy voting membership structure.