What Are You Missing? April 17-30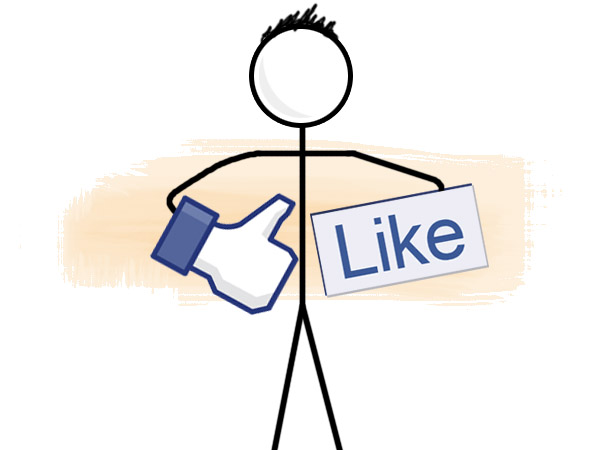 Ten (or more) media industry news items you might have missed recently:
1. Facebook's Like button is a year old, and while a Dislike button apparently won't be coming around, you can look for Send and also Deals. Facebook content you used to see might not be there anymore due to bogus DCMA claims (and possibly homophobia). Don't bother looking for your old Friendster content, because after May 31 it's gone forever. And there are scary rumors that Twitter will make TweetDeck go away forever (please don't take my TweetDeck away!).
2. Amazon's cloud went poof last week (but is fixed now), and apparently we can all learn a lot from this. But some might be scared away from cloud services because of it, especially once they hear that some data lost during the outage may not be recoverable. In other weboopsies, Gawker's redesign fail shows how mistakes can kill traffic, and the new owners of Delicious hope to rectify the old owners' mistakes.
3. According to a Freedom House report, as more people across the globe use the internet, more governments are clamping down on internet freedom, none worse so than Iran (sorry Burma, you came up just short), which has inspired Anonymous to strike. The US is the Wild West by comparison (only Estonia ranks as freer in the report), though broadband caps are arriving this week, while within the European Union, net neutrality legislation has been nixed.
4. Netflix is really rolling, yet it isn't standing pat, as the company plans more original programs, family plans with separate profiles, and international launches. It can also count on rising content costs, plus many new competitors, as Wal-Mart, YouTube, Dish, and perhaps even Spotify (coming to America soon!) plan Netflix alternatives.
5. Though consumers are still clinging to DVDs in significant number, they're simply not embracing Blu-ray, and Netflix sounds pretty happy to dump discs altogether whenever we're ready (right as competitors might find shipping them to be cheaper). Search engine stats from Google show that users seek out Netflix info far more than DVD info, and Netflix Instant may be putting a crimp in illicit file sharing activities too. Meanwhile, China is shredding DVDs, though just as a piracy PR stunt.
6. The RIAA music shipment figures for 2010 are in, and both physical and mobile units plunged relative to 2009. But there was at least some nice sales news for independents and vinyl in the form of Record Store Day, plus people are still interested in investing in the music biz, and iTunes continues to post impressive sales figures. Amazon is trying to better compete with iTunes by lowering download prices, but Apple's already looking to move on to cloud streaming and has the edge over Amazon there too due to label deals, such as with Warner Music.
7. You surely heard about the Sony PlayStation Network debacle (which will start to be resolved this week), but you may not have heard that with Wii console sales way down, Nintendo will unveil Wii's successor at E3 in June, with retail release schedule for 2012. Also in June, Redbox will launch game rentals. Finally, the video game industry does better than anyone else at keeping minors from buying mature content, though it seems that a young gamer's best odds are at Wal-Mart. (Not that I encourage the underaged to buy mature content. Just passing out news here, folks.)
8. The premium video-on-demand experiment has begun on DirecTV with Adam Sandler's Just Go With It, and now Comcast wants in on the action, but it might be tough to determine how many consumers actually demand anything in the end. One thing we can all agree on is that there's much disagreement over how this will affect the industry. In addition to theater owners, many directors and producers are against premium VOD, fearing the death of theatrical exhibition and much lost revenue. Meanwhile, new MPAA head Chris Dodd is just speaking vaguely about building bridges.
9. Some tough indie film news, as a drop in foreign pre-sales hurts, and the future of specialty theater chain Landmark Theaters is in question, with Mark Cuban putting it up for sale. But Harvey Weinstein at least foresees a very profitable 2011, other indie producers and distributors insist that smart choices and a solid libraries will carry the independent film business along, and streaming sites Fandor and Snagfilms believe that Netflix's focus on television content boosts their fortunes for reaching indie film audiences.
10. Some good News for TV Majors links from the past two weeks: Royal Wedding Coverage & Wedding Ratings, Time Warner & Netflix, Geordie Shore, Spectrum Plan Illegal, Favorite Channels, Couric Officially Out, Bafta Awards, Upfronts Optimism, OVD Category, BBC Cuts, Who's Back, Lucy Writer Dies, Dish TiVo Ruling, An American Family, ABC Boycott.