What Are You Missing? Oct 9-22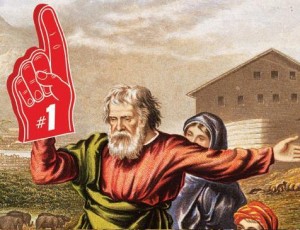 Ten (or more) media industry news items you might have missed recently:
1. Some movie development news: an Angry Birds movie is coming; so too, perhaps, is a Farmville movie; The Wolverine could be produced in both PG-13 and R-rated versions; the next Dark Knight movie could incorporate Occupy Wall Street; and more political movies are coming this election season, as are more Bible movies.
2. The contender list for the Oscars' foreign-language film competition is now set with 63 films eligible. Iran would receive only its second-ever nomination with Asghar Farhadi's The Separation. The film and the director alike tread carefully on political issues, including the imprisonment of Jafar Panahi, who just had his jail sentence and filmmaking ban upheld by a Tehran appeals court. Meanwhile, an Iranian actress has been sentenced to prison and flogging for her starring role in an Australian film.
3. UltraViolet and its apparent revolution has arrived and gives Hollywood high hopes for holiday season. Thus far it's mostly just generating complaints, but maybe people just need to learn more about the service. Apple could have its cloud movie service ready to go by the end of the year, Netflix has to overcome its stumbling summer, and now Skype is hoping to compete with Netflix and Hulu via with a video service called Vdio (distinguishing itself by taking an i out rather than adding one at the start of a word).
4. Spotify had significant revenue losses last year that it hopes to turn around as it tries to gain traction in the US, which it probably can do if it keeps attracting young subscribers with money. Pandora still professes to not fear such competition, and perhaps it shouldn't, with reports that digital music revenue could triple in the next few years.
5. We can look forward to the new PlayStation Vita in early 2012 and a new Xbox in 2013, while right now both Sony and Microsoft are battling against gaming account hacking. Warner Bros. Interactive is currently finding success with successful movie tie-in releases (if not gender representation, says Film Critic Hulk), which some of the 91% of kids aged 2-17 playing video games (91%!) will surely check out.
6. Google Buzz is dead, Google+ is dropping, Facebook is cashing big ad checks, and Twitter owns tweet and might get partially owned by a Saudi investor (the same one with a stake in Fox News; would our tweets have to be fair and balanced after that?). The Federal Reserve will be monitoring all of them soon to gauge public response to economic policy (then they can come up with one of those Hollywood Reporter-style reaction pieces: "See what Kim Kardashian tweeted about interest rates!").
7. There are already more wireless subscribers than people in the US, yet it apparently won't stop there, as the number of mobile connected devices is expected to double by 2020 (we may not even need people by then!). Hopefully a new video format will help reduce the strain of all those phones watching Parks & Rec clips (yes, it'll still be on in 2020, and it'll still be great). Bonus infographic: the value of digital consumers.
8. Forbes offers an in-depth profile of Dropbox, which has tripled its user base and raised $250 million in financing this year. Someone always has to offer the "yeah, but," and David Coursey does so by saying Dropbox needs to expand its features or likely die out. Random aside: internet service in rural areas of North America could be getting much better soon thanks to a new satellite launching.
9. Viacom and Google are back in court over YouTube and copyright again, and Will Richmond says they should just sleep together and get on with it. YouTube isn't waiting around to be asked out and instead is jumping ahead with a makeover, including offering virtual video production classes, video editing capabilities, and new TV apps (oh god, Fred on your connected TV; can we just shut down the internet right now?).
10. Some of the finer News for TV Majors (@N4TVM) posts from the past two weeks: Comedy Analysis, Rethinking Ratings, Cross-Platform Viewing, Fox Writing Program, Drama Future,  TV & Toddlers, Fall Social Report, Spinoffs Within Shows, Basic Reality, Cross-Platform C3 Obstacles, Netflix-CW Deal, Network Lunch, No HBO Window, Qwikster Dead, Breaking Bad Finale, Grey's Abortion.