What Are You Missing? Nov 13-26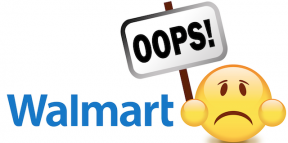 Ten (or more) media industry news items you might have missed recently:
1. AOL has had a year of turmoil, so it's an interesting time for the company to try and resurrect AIM, which I had forgotten existed. I bet if Jeff Bezos backed it, it would work. In other corporate news, the AT&T/T-Mobile deal is looking doomed, leaving AT&T scrambling for last-ditch strategies; Yelp has filed for a big IPO; and Walmart blew its Black Friday sales online.
2. Brad Jordan says Google+ isn't trying to directly compete with Facebook, but Google does appear to be making Twitter a target for both social media and news functions. Twitter has more than just that to worry about, as rumors swirl that its office operations are a mess.
3. The online on-demand scene in the UK is heating up: Netflix has signed deals with Lionsgate and Miramax for its 2012 UK launch, while the CEO of competitor FilmFlex says his services are ready for the competition, with a FilmFlex & HMV on-demand partnership and LoveFilm touting a Warner Bros. deal and already beating Netflix at Googling. FilmFlex's corporate co-owner Sony is also rolling out a PS3 download service in the UK.
4. A new report says 35mm film will be dead by 2015, and A.O. Scott assesses the feeling of loss that's resulting. Other recent changes to long-standing Hollywood institutions include Universal redesigning its logo to mark its 100th birthday and Sony saying goodbye to James L. Brooks. One thing that never changes in Hollywood? That movies sexualize women.
5. Good film news in places we don't often hear good film news from: an arthouse theater in Sarajevo is thriving; Erbil, Iraq, which went decades without a functioning movie theater, is now hosting a British film festival; and a Ugandan filmmaker won a prestigious grant to finance a Bicycle Thieves-inspired feature.
6. The Tribune Co. bankruptcy case continues to drag on and seems likely to set precedents for shareholder protections and making people angry about ex-CEO payouts. The company is also struggling with falling revenues, and the Chicago Tribune is boosting home delivery rates as much as three-fold to stay afloat. Some worry Tina Brown is pushing Newsweek toward such doom.
7. Compact discs are dying, and FM alternative rock radio is reportedly declining, which is especially unfortunate because radio is still a dominant source for music discovery. Record labels appear to be holding on to the old ways, as a big chunk of them just pulled out of Spotify, which seems to fly in the face of surveys finding that people will pirate if they can't easily access what they want.
8. Seems like there's a war of some sort in each post these days, and this time around it's music cloud wars, with the arrival of iTunes Match. Google Music has started slow, but could end up being a godsend for independent musicians with its indie hub. Meanwhile, Grooveshark seems likely to end up out of the war.
9. Skyrim is selling well, showing that single-player games still have promise, but more importantly, it has also shown that parody site Christwire has still got it, with its post that Skyrim is teaching its players "homo erotic sex maneuvers."
10. Some of the finer News for TV Majors posts from the past two weeks: Ratings FAQ, Soap Deals Dead, Value of Black Females, Too Ambitious Series, Online Viewing Study, Daytime Still Viable, Whitney's Shows, The New Boring, Arrested Development Deal, State of Sony, VOD Ad Loads, TCM for TV, NBC's Midseason.