What Are You Missing? Nov 27-Dec 10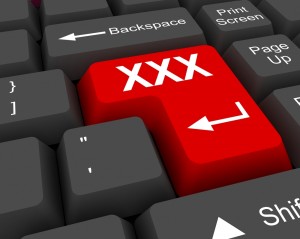 Ten (or more) media industry news items you might have missed recently:
1. Most of us are going online for no good reason, and while the new .xxx domain may give you a reason to go online, it seems like the most action thus far has just revolved around people buying up domain names, with even colleges buying them solely to keep anyone from posting naughty things under their brands (I bet USC could do something with theirs, though). Lance Ulanoff says this illustrates that the domain is already a failed idea.
2. October was a record-setting month for online video consumption, and Facebook jumped up behind YouTube as the second most-visited video outlet, though it's still mostly just a gateway to other sites. Facebook has a long way to go to catch up with YouTube, which garners as many as 400 million mobile views a day, but maybe if it can host more charming ads it'll get there quicker.
3. The studios behind UltraViolet haven't really gotten it to work right yet, but already they're launching it in the UK and eyeing global expansion. One could at least credit them for trying to give some consumers what they want, which studies say is the only way to limit piracy (or they could just do what China does, as Chris Dodd thinks sounds ok). Some think VOD could greatly help indie film, but Anthony Kaufman argues that indie films should be seen on theater screens, not on computer screens.
4. It's Awards Season! Nominations and winners have thus far included the Independent Spirit Awards (which made Kevin Smith sad), the European Film Awards (which made Lars Von Trier happy), the New York Film Critics Circle (which made Brad Pitt doubly excited), the Gotham Independent Awards (which made Tom Hall reflective), and the National Board of Review (which made Georges Melies cool again). Thinking toward next year's awards cycle, you can check out the films that will be in competition at Sundance in 2012.
5. Steven Spielberg has grumbled that there aren't many great movies being made anymore, so perhaps he doesn't like fanfiction films or films about men in crisis or films indicating whatever the Oscars nominations will tell us the zeitgeist currently is. Maybe some great films can emerge via the global independent financing system that is rearing up.
6. I'm thinking I should approach Lionsgate to sponsor WAYM, because it's in here so often: Lionsgate is talking merger with Summit again, but the deal could derail and someone else could swoop up Summit, thus requiring me to talk about Lionsgate here again next time. But Lionsgate's chairman predicts a steady 2012, so maybe there won't be as much Lionsgate news next year. Unrelated to Lionsgate but related to indie film news I found interesting, The Way and Margin Call have found ways to buck the down trend for indie box office.
7. Amazon is making it easier for independent authors to publish e-books, which, not surprisingly, is making publishers mad. Bookstores are also getting mad at Amazon, thanks to such new practices as "showrooming." Traditional book distribution does seem to be collapsing and print sales are dropping, which is bringing the prospect of a bookless world, and yet it seems we haven't reduced our reliance on libraries yet.
8. Billboard looks back on the year in music. Looking back a decade, we can remember Napster. And looking at now, we can see Spotify's latest moves, including eyeing Pandora's niche with Spotify Radio.
9. Dance fitness games are all the rage, and Just Dance in particular flew off shelves last week, part of a good November for game sales. Just don't go looking to buy Battlefield 3 in Iran.
10. Some of the finer News for TV Majors posts from the past two weeks: Louis Online, Sitcom Memes, OLTL Going Meta, Sutter on S4, All-American Muslim Boycott, Glee's Drop, Childfree Women, Downton Cutbacks, Xbox Challenges Cable, Political Preferences, Fall Ratings, Cable Margins, Community Syndication Deal, USA Programming, Ownership Stats, HBO Sneers at Cord Cutters, Burke Profile, Walking Dead's Issues.
With Christmas break coming up, that's all the WAYM I have for you in 2011. Thanks for reading, and we'll see you next year, Lionsgate!