What Are You Missing? January 1-14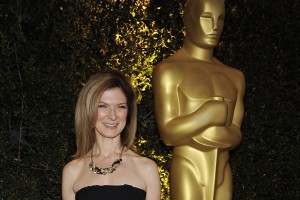 Ten (or more) media industry news items you might have missed recently:
1. The Academy has issued new provisions for future documentary Oscar nominations, including eliminating committee determination of nominations and adding a rule that a doc has to have been reviewed by the New York Times or LA Times to qualify (intended to prevent TV docs – *side eye at HBO* – from horning in on a film award). The latter has drummed up controversy, but Michael Moore insists it's all good. Unrelated to this controversy but related to the Academy, the organization's chief executive Dawn Hudson is under major fire.
2. IndieWire highlights 2011's studio box office trends, as well as what happened at the specialty box office, which was apparently so much that it required a second part. Midnight in Paris led specialty grosses, while it was a down year overall for animation. British Prime Minister David Cameron wants UK filmmakers to shoot for topping one of these box office revenue lists in 2012. And the number of studios backing films that will make such lists is reduced by one, as Lions Gate has acquired Summit, thus putting The Hunger Games and Twilight series under the same banner.
3. Warner Bros. is getting tough about its DVD rental window delay, and while Netflix has caved, Redbox and Blockbuster are poised to fight. Unfortunately, Blockbuster is also poised to die. While Netflix is cooperating with Warner Bros. on DVDs, it is pulling out of the Warners-backed UltraViolet, which has yet to take off, though now Amazon and Samsung are trying to help out.
4. Publishers Weekly highlights 2011's print bestseller trends, and USA Today says fiction sales were the big story last year, while a post-holiday e-books sales surge is the story now. It sounds like the Nook isn't benefiting as much as it could from that, while the Kindle Fire could end up stomping other e-reader devices in the end, including the regular Kindle, not to mention other tablets.
5. Music stocks were mixed in 2011, vinyl album sales soared, rock sales were up, and digital sales surpassed physical sales for the first time, but indie labels got just a 12% cut of overall music sales. Most strikingly, only about 2% of the total album releases were responsible for 90% of new album revenue in 2011.
6. You might be tired of reading here about how video game sales in the US are slipping, so I'll change it up for you: video game sales in the UK are slipping. The Consumer Electronics Show presented some hope for revitalizing the gaming industry, from Nintendo's Wii U to Microsoft's Kinect for Windows.
7. Twitter failed to predict the Iowa caucus winner but nailed it in New Hampshire, and the main takeaway is that Ron Paul could totally be the president of Twitter if he wanted. Twitter did pretty good at predicting a health epidemic, but it apparently falls short on fighting against pedophiles.
8. Twitter got mad at Google for incorporating Google+ into search data because it might diminish Twitter's influence, and Google was all, This is your own fault, jerks. Facebook got snooty about it more quietly. Some think this is a big mistake by Google; others see it as pushing Google ahead in the online identity race. Google+ is growing, but I don't think it'll get to 1 billion users by August like Facebook.
9. Around the world in three sentences: Belarusians can no longer access foreign websites and India is threatening China-style controls, whereas in Sweden file-sharing has been recognized as a religion. Text messaging is declining in some countries, and globally, a mere 1% of bandwidth users are consuming half of all the traffic. Apple supplier factories in the Far East are rife with labor violations, as a This American Life segment recently exposed.
10. Some of the finer News for TV Majors posts from the past two weeks: All the TCA posts, Great Television Women, New TVs, iPad Value for Cable, Court Leaning Toward Indecency Regs, 2 Broke Girls at TCA, More Content to Xbox, Netflix's UK Launch, Moffat & Sexism, Defending Pop Culture Studies, Louis CK's Lesson, HBO Ends Netflix Discount, Consumer Usage Report, Reality TV Class, Comcast-Disney Deal, Netflix Doubles Up Hulu, Netflix Originals Plan, Viewing Stats, Internet Changing Syndication.