What Are You Missing? Aug 19-Sept 1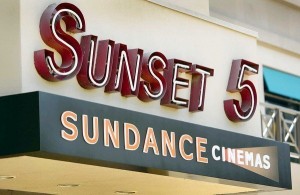 Back from summer vacation with ten (or more) media industry news items you might have missed recently:
1. Sundance is spreading its influence further, opening a new indie film theater in Los Angeles and enabling online distribution of a set of Sundance Institute films. Over in China, a film festival has been suppressed, as the Beijing Independent Film Festival was canceled due to political pressure. And Nigeria's burgeoning film industry, Nollywood by nickname, is fighting to overcome challenges to compete with Hollywood films.
2. The summer movie box office was down from last year, with 100 million fewer tickets sold (though Fandango sold more tickets than ever in its history), and the US is dragging down Canada with it. The Avengers and Magic Mike were among the handful of winners.
3. Amazon has a big announcement coming on Thursday, and while most speculate it will be about a new Kindle Fire, Ryan Lawler wonders if it will involve support for Hollywood's UltraViolet service. David Pogue thinks better legal online services will help limit piracy of Hollywood movies, and the Weinstein Co. is trying a creative approach with the Kirsten Dunst film Bachelorette. Incidentally, we've reached the 100th anniversary of film's copyright designation.
4. While Amazon is touting all of its Kindle achievements, sales of Barnes and Noble's Nook are falling, and the device is suffering from multiple problems. B&N will still launch the Nook in the UK soon, though it will first be available not in a bookstore but at the home goods retail store John Lewis. Overall, B&N revenue is up.
5. Streaming music revenue is expected to far outpace downloads in the coming months. Spotify has seen a slight dip in usage recently, while Pandora is having revenue problems, leading it to try and lower musicians' royalty payments, and Spotify may be thinking the same. But rest assured, at least RIAA executives are raking in money.
6. After 24 years of publication, the magazine Nintendo Power is shutting down, and after 18 years of game development, Europe's Studio Liverpool is closing up shop. 5-year-old social games company Zynga isn't going to dry up anytime soon, but it is struggling right now. And even the venerable Angry Birds franchise is getting a challenge from free-to-play games.
7. Facebook's stock plunge continues, with 50% of its initial value gone and even more likely going, but some are still recommending it as a buy, and the service itself certainly isn't struggling, as it trails only YouTube as a popular video destination and processes 2.5 billion pieces of content each day. Plus, the company's getting a sweet new campus designed by Frank Gehry.
8. Twitter isn't winning many fans with its new API rules, which limit how services like Tumblr can interact with its users. Twitter will also no longer display the client source of tweets. Many analysts see these changes as indicative of Twitter at a crossroads, and new relationships with entities like NBC seem to hint that it is leaning toward becoming more of a media company, rather than just a social media utility. And apparently, it could get hired in a movie studio casting department if it wants.
9. Meet the people who scrub the internet of its worst content. Find out why people write comments on internet porn. Learn everything you need to know about the internet's obsession with cat videos. Get annoyed by the prevalence of fake internet book reviews.
10. Some of the finer News for TV Majors posts from the past few weeks: Copyright Insanity, Watching Women, HBO Go Nordic, ESPN Profits, 90 More Anger Managements, Social Premieres, Tonight Show Struggles, TV Rules College Sports, Blackouts Troubling Advertisers, TV Reruns Down.