What Are You Missing? Feb 17-March 2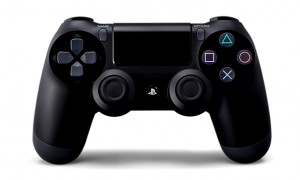 Ten (or more) media news items you might have missed recently:
1) Over 6 years after their last console release, Sony announced their latest gaming console, the PlayStation 4. While they did not reveal what it would look like, they did detail its functioning, new controller, hardware specs, and user interface. The system will include iOS and android apps to enhance the gaming experience.
2) The Academy Awards, or rather the Oscars, took place on February 24th. Six of the films nominated for Best Picture had earned over $100 million at the box office, making it the most commercially successful group of nominees to date. In the documentary short category, Inocente became the first Kickstarter-funded film to win an Oscar. The big news of the night became Seth MacFarlane's hosting, which elicited a lot of criticism and sparked discussions about Hollywood's potential sexism and racism. The Academy stood behind MacFarlane's performance, and in fact this year's Oscar ceremony showed increased viewership, especially in key younger audiences (which had been a concern for the producers). MacFarlane was not the only one in trouble on Oscar night, as The Onion faced an intense reaction towards a tweet, for which they offered a rare apology (And for anyone who is wondering how Ted came to life at the Oscars, here's how!). The Independent Spirit Awards, which honor independent films, also took place last weekend.  Silver Linings Playbook came away the big winner, irking some people because the film's $21-million budget technically put it outside of the classification for "indie film."
3) Although they won an Oscar for visual effects for their work on Life of Pi, Rhythm & Hues filed for bankruptcy last week. They were cut off from discussing the plight of the industry in their acceptance speech, which upset many visual effects workers. Visual effects artists are protesting the layoffs and bankruptcies their industry is facing using any outlet they can, including social media and open letters (including a second one to Ang Lee).
4) New copyright alert system is launched by the film, TV, and music industries. The warning system gives people six strikes before they begin enforcing consequences. Sony has also developed a patent that would be able to distinguish between piracy activities and legal downloads. Internationally, France is also looking at increasing their (already very strict) anti-piracy laws. Thinking of piracy, how much does "free" music actually cost to artists involved?
5) For the first time in 12 years, music sales grow a small but symbolically important amount. In other music news, Billboard is beginning to include YouTube plays of a song in their formulation of their "Hot 100 List." This change will allow YouTube hits like "Harlem Shake" to boost their stats. Most of YouTube's top channels are music-based, suggesting the importance of this connection. Google is considering getting into the streaming music business. Pandora has put a limit on free listening, citing increased royalty fees as the reason, and Spotify is meeting with the record industry to ask for price breaks on royalties.
6) The 2013 box office totals are off to a slow start, 13% behind last year, and Jack the Giant Slayer opened to a disappointing $20-30 million. After taking a big loss on Rise of the Guardians, DreamWorks is forced to lay off 350 employees. The news is not all bad though, as Oz the Great and Powerful debuted with $75 million and The Hobbit closes in on $1 billion worldwide. In other movie news, Hollywood plans to cut back on sex and violence? And Regal Entertainment gets even bigger by buying Hollywood theaters.
7) In the publishing world, New York Times plans to sell Boston Globe. Variety announced they are making big changes–dropping their daily print editions, eliminating their paywall, and adding three new editors in chief.  Tim O'Brien, The Huffington Post's executive editor, has decided to leave.  Reader's Digest files for Chapter 11 bankruptcy. And are digital book signings the way of the future?
8) Numerous companies are reporting hackers entering their systems, including Twitter, Tumblr, Pinterest, NBC.com, Apple, Microsoft, and Facebook (no user data was taken; but if it is compromised in the future, how would Facebook recover?).
9) In TV news, it's pilot season! ABC is developing a miniseries How to Survive a Plague, based on the Academy Award-nominated documentary about the continuing AIDS crisis. A&E hit a record number of viewers for their reality series Duck Dynasty. Nielsen ratings are changing to reflect the new ways that people access television. Kaley Cuoco of CBS's The Big Bang Theory tweets positively about Dish Network's Hopper, though CBS is in the process of suing them. AMC fought with Dish about licensing fees, and AMC's fourth quarter profits took a hit as a result. The FCC is being pushed to modify the current standards of TV product disclosure to create more transparency with regard to show sponsorship. Cablevision, with the support of Time Warner Cable and DirecTV, filed an antitrust lawsuit against Viacom, claiming that they practice illegal block booking of stations (an accusation that Viacom leveled at John Malone 20 years ago).  The lawsuit could lead to people being able to more selectively sign up for channels, only paying for the ones they want.
10) In other miscellaneous news: Clive Davis comes out as bisexual. Girls Gone Wild files for bankruptcy. And future technologies–the iWatch? Transparent Smartphones? A computer that never crashes? Or what about touchscreen T-shirts?