What Are You Missing?: Cannes Film Festival Edition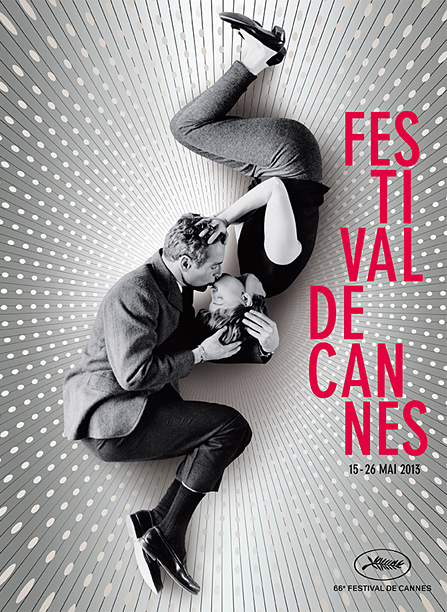 From prix winners to distribution deals, here are 10 Cannes-related items you may have missed over the past two weeks:
1. The 66th annual Cannes Film Festival wrapped up on Sunday, with Abdellatif Kechiche's Blue is the Warmest Color (French title: La Vie d'Adèle – chapitre 1 & 2) taking top honors, winning the Palme D'Or. The French film is the first adaptation of a graphic novel to win top honors at Cannes. Joel and Ethan Coen's Inside Llewyn Davis came in second place in competition, earning the Grande Prix.
2. Other awards in competition included the Camera D'Or prize, awarded for best first feature film, which went to Singaporean filmmaker Anthony Chen for Ilo Ilo. The Prix du Jury went to Like Father, Like Son directed by Kore-eda Hirokazu. Best director (Prix de la Mise en Scene) was awarded to Amat Escalante's Heli, and best screenwriter to Jia Zhangke for A Touch of Sin.  Berenice Bejo and Bruce Dern both received awards for acting performances, in Ashgar Farhadi's The Past and Alexander Payne's Nebraska, respectively. Dern beat out Michael Douglas, who was favored to take best actor honors. (Incidentally, Soderbergh's Behind the Candelabra won no awards in competition, but brought in 2.4 million HBO viewers on Sunday night.)
3. Awards were also given in the festival's sidebar competitions. The Missing Picture, by Cambodian director Rithy Panh, took the Un Certain Regard prize. The top award in the Directors' Fortnight sidebar went to Guillaume Galliene's Me, Myself and Mum. A student at the Art Institute of Chicago, Anahita Ghazvinizadeh, won the Cinefondation competition awarded for the best student film. Ghazvinizadeh will receive €15,000 ($19,555) and the opportunity to screen a feature film at a future Cannes festival.
4. Kechiche's Blue is the Warmest Color has initiated much discussion about the jury's inclination this year toward pictures with unconventional or challenging stylistics and thematics. A story of a teenage woman's lesbian romance, Blue is the Warmest Color, features extended graphic sex scenes between the two characters, leading some to defend the film against claims that it is a "blue" film. Moreover, Blue is the Warmest Color was one of several LGBT-themed films to receive recognition at Cannes. Alain Guiraudie's sexually explicit thriller, Stranger By the Lake, won the award for best queer film and the Best Director prize in the Un Certain Regard sidebar. In addition, Gallienne's French-language Me, Myself and Mum tells the autobiographical story of a boy who grows up identifying as female. As mentioned above, the film won the Directors' Fortnight sidebar.
5. Speaking of the Palme D'Or winner, Sundance Selects has reportedly acquired Blue is the Warmest Color for U.S. distribution, but no release date has been announced. Sundance Selects has also purchased U.S. distribution rights to Kore-eda Hirokazu's Like Father, Like Son, a melodrama about two families who discover their young sons were switched at birth. Like Father, Like Son is the first Japanese film to win the Jury Prize in over 25 years. Sundance Selects' acquisition continues the company's relationship with that director, as sibling company IFC Films has released two of Kore-eda's films in the past, Still Walking (2008) and Nobody Knows (2004). Sundance Selects' other acquisitions include Clio Barnard's The Selfish Giant, which won the Europa Cinemas Label for the best European film, and Francois Ozon's Young & Beautiful. The company also pre-bought U.S. distribution rights to the Dardennes' Two Days, One Night starring Marion Cotillard. The film is currently in pre-production.
6. Not to be outdone, The Weinstein Company acquired six films at Cannes in addition to two acquisitions for Radius-TWC, the company's "multi-platform arm." Pre-buys included U.S. distribution rights to the Todd Haynes-directed Carol, which will be based on a Patricia Highsmith novel. Cate Blanchett and Mia Wasikowska are slated to star. Other TWC pre-buys included distribution rights for Suite Francaise in multiple territories including North America, Latin America, Russia, Germany, and Australia. Suite Francaise will be directed by Saul Dibb and will star Michelle Williams. In addition, after screening only seven minutes of a promo reel, TWC paid $6 million for rights to Philomena . The Stephen Frears-directed film stars Judi Dench and Steve Coogan. Finally, The Weinstein Company acquired Jean-Pierre Jeunet's new film, The Young and Prodigious Spivet, an English-language 3D release, whose trailer and one sheet were recently made available online.
7. Despite comments from buyers that the festival offered fewer "surefire titles," Lionsgate reportedly broke a Cannes market record by earning more than $250 million in foreign sales, up 50 percent from the company's sales last year at the festival. Lionsgate sold foreign territory rights to 9 features including the final two films of The Hunger Games series and Roman Polanski's Venus in Fur, which was in competition. The company also made acquisitions of its own. Lionsgate reportedly paid over $2 million for U.S. rights to the English-language Blood Ties, directed by Guillaume Canet and starring Clive Owen.
8. Sony Pictures Classics purchased North American rights to The Lunchbox, winner of the Viewer's Choice award at Critics' Week. The film is directed by Ritesh Batra and features Life of Pi star Irrfan Khan. SPC, who distributed A Separation in the U.S., also picked up Farhadi's The Past. The company will also handle U.S. distribution for Jim Jarmusch's late entry to the festival, the retro-cool vampire pic Only Lovers Left Alive, which stars Tilda Swinton and Tom Hiddleston and received positive response at the festival.
9. Here are some other distribution deals: Magnolia Pictures acquired the U.S. rights to a Western film with the promising title of Bone Tomahawk, the first feature by director S. Craig Zahler. Kurt Russell and Peter Sarsgaard are slated to star in the film. Ryan Gosling's first directing effort, How to Catch a Monster sold in over 20 territories, with Warner Bros. purchasing the U.S. rights to Gosling's film. CBS Films paid $4 million for domestic distribution rights to the Coen Bros.' Grande-Prix winning Inside Llewyn Davis. Though not acquired at Cannes, Sophia Coppola's much-anticipated The Bling Ring will premiere stateside at the Seattle Film Festival and then open on June 14. A24 will distribute the film.
10. Of course, the films were not the only newsworthy events at the festival. Cannes' black-tie red carpet provided endless grist for the fashion mill. Leonardo DiCaprio auctioned off a seat on his upcoming trip to the moon for $1.5 million. Finally, not one, but two (non-Bling Ring related) jewel heists occurred, leaving luxury joaillier Chopard bereft of over $1 million in jewelry.