What Are You Missing? Jan 13 – Jan 26
Here are ten (or more) media industry news items you might have missed recently: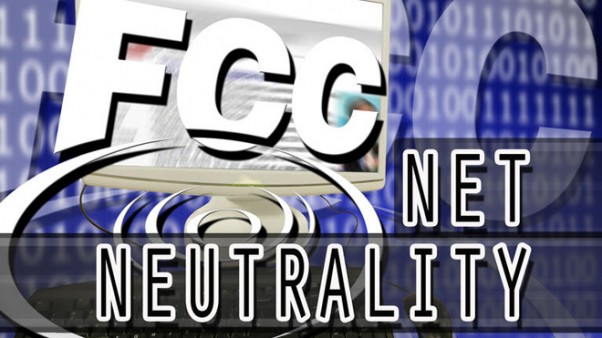 1) A federal appeals court in Washington D.C. has dealt a massive blow to 'net neutrality' rules, finding the FCC overstepped its authority by requiring broadband providers like Verizon and AT&T to treat all Internet traffic equally. While it is unclear how much authority the FCC will retain, it is clear the decision greatly decreases the FCC's ability to retain several such rules. For much more information on this course case, it's impact on the future of the Internet, and how you can help be heard, I highly encourage you to read Danny Kimball's recent piece on Antenna.
2) The FCC may soon have another massive decision on its hands, as multiple names and companies have become revealed as potential buyers of Time Warner Cable, a move that would bring yet more consolidation to an already oligarchic system and thus would likely come with 'bundles' of strings from regulators. Original reports saw Charter Communication going public about plans to acquire TWC, with the company under the leadership of John Malone making a public plea to TWC investors after the company itself didn't take original talks seriously. The proposed deal was originally for $61 billion, roughly $132.50 a share. Not long after these reports surfaced, new movement came out of a possible split-deal between Charter and Comcast for TWC, though the proposed deal is unclear of whether it means both buying the company together or Charter buying wholesale but selling particular regions to Comcast. The reports mostly end there, but the deal is clearly heating up and it seems something ought to give soon enough.
3) While we're on the subject of "great things happening to undeserving cable providers," Verizon this week announced it has agreed to acquire Intel Media, a broadband streaming video service from the technology company. While no precise amount has been released, the approximation based on earlier valuations put the deal around the $200 million mark. It is not entirely clear how or when Verizon plans to integrate the Internet TV service with its own broadband and FiOS network, but the over-the-top service is expected to launch before the end of 2014.
4) Big money is certainly on the table for the NFL's Thursday Night Football, as Fox, CBS, ESPN, and Turner Broadcasting have all submitted bids, with NBC expected to join in as well. The NFL is looking for offers of 6 to 8 games in a package for a one-year deal. Despite bids from ESPN and Turner, the belief is the NFL wishes to land a network deal, ensuring higher ratings to in turn boost valuation when the bidding takes place again next year.
5) Reorganizations are happening at Viacom, with two next units being announced in the past two weeks. One is a new Programs Acquisitions Group, a unified group that will control all aspects of the acquisitions process across all of Viacom's U.S. media networks. The second change is a new ad-sales unit called Viacom Velocity that will create special content for advertisers using their various networks. Viacom executives referred to a recent campaign done exclusively on Comedy Central to promote Marvel's Thor: The Dark World featuring the film's Tom Hiddleston. Did I mention this story just so I could link to this video? You tell me:
6) Fox has once again been denied an injunction and even a rehearing of its case against Dish and their ad-skipping DVR  the "Hopper."  Fox had petitioned for a rehearing after being denied the injunction last summer, and their goal of proving infringement in court looks slim. Fox might choose to try and take the case to the Supreme Court, but with the Aereo case already set to be decided their, it is unlikely the High Court would take such a similar dispute.
7) If you read "What Are You Missing" regularly, you are no doubt aware of the recent spat of musicians and artists filing lawsuits against their labels over missing digital royalties owed via various music streaming sites/services. The Counting Crows are now the newest addition to that growing list, which now includes artists as far ranging as Peter Frampton, George Clinton, and Rick James.
8) An interesting case out of an appeals court could change the way Internet gossip is seen and tried in future cases. The court found that Internet bloggers can in fact use First Amendment rights as a defense against defamation lawsuits, claiming the speaker does not need to claim status as a trained and employed journalist as long as the public importance and public image of the subjects in question is established.
9)  China is taking stricter measures to control online video and book publishing in order to help combat piracy and regulate content. The new regulations require posters of "microfilms," a burgeoning market alternative to state-approved media, to submit their real names when uploading content to video streaming sites. While this could have much broader impacts, the language of the regulatory body's announcement seems to indicate a more narrow focus on these microfilms, rather than the much larger swath of user-generated content.
10) The little guy is fighting back as an independent regional movie theater chain in the Southeast, Cobb Theaters, has filed a federal antitrust lawsuit against AMC, claiming the national chain as coerced film distributors to deny product to the smaller chains. The claim accuses AMC of contacting major film distributors and studios asking them to deny product to the regional chain, using its market control as leverage.