Exploring True/False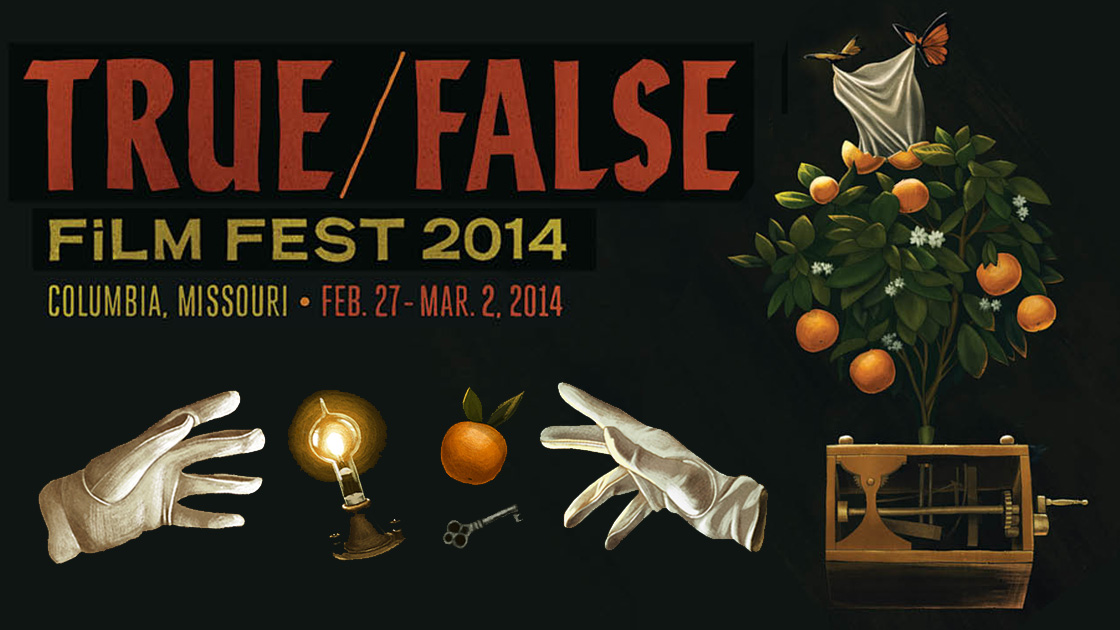 Each winter, as February becomes March, Columbia, Missouri transforms itself into a grand stage for the True/False film fest, a four-day international nonfiction film festival. The fest has grown enormously since it began in 2004, gaining support from the Academy of Motion Pictures Arts & Sciences and building a strong reputation that draws filmmakers and audiences from around the world. This year, Indiewire called True/False "one of the most vital festivals in America;" the A/V Club insisted, "True/False is really one of the great American film festivals, coming close to the platonic ideal of what that term should imply;" and the Dissolve heralded T/F as, "one of the world's more innovative, well-curated documentary festivals." The 2014 fest screened 40 films in 8 venues over four days and sold 42,500 tickets. Many of us who reside in Columbia live for T/F weekend: it's an emotionally-exhausting experience to watch multiple documentaries a day for four days, but you're guaranteed to leave the fest thinking more deeply about what is true, how cultures evolve, and the strength of the human spirit. A few weeks after this year's T/F experience, I'm still ruminating about a few films that engaged my curiosity about media influence and impact.
Captivated: The Trials of Pamela Smart was the first film I saw this year. Directed by Jeremiah Zagar and produced by Lori Cheatle, the film blends archived news footage, court room video, a juror's audio recordings, and contemporary interviews to tell the story of the media fanfare surrounding the 1990 murder of Greggory Smart, and the 1991 trial of his wife, Pamela. The Smarts had only been married for one year when Greggory was murdered; Pamela, 22 at the time, was a media coordinator at the Winnacunnet High School in Hampton, New Hampshire. The investigation of Greggory's death revealed that he had been killed by three boys from the high school, one of whom Pamela had been sleeping with. The documentary is less about Pamela's guilt or innocence (she is serving a life sentence without the possibility for parole for being an accomplice to first-degree murder and for conspiracy to commit murder and witness tampering) than it is about her trial's media coverage.
The story was eagerly covered by local news reporter Bill Spencer (WMUR), who fed off of (and likely abused) Pamela's enthusiasm for being in the media spotlight. The twists and turns in the case also drew regular national media attention, which evolved into the made-for-TV-movie Murder in New Hampshire: The Pamela Wojas Smart Story (1991), starring Helen Hunt and Chad Allen, and Gus Van Sant's To Die For (1995), starring Nicole Kidman and Matt Dillon. As Captivated's title suggests, the film explores how the nation's fascination with this case contributed to the growth of reality television, and Court TV specifically. Overall, Captivated is an engaging examination of an important TV moment. The documentary will air on HBO later this year.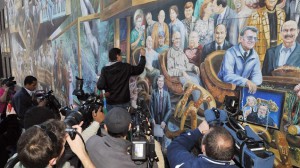 Happy Valley, directed by Amir Bar-Lev, echoed a number of Captivated's themes through a contemporary case with which many Antenna readers are familiar. While the general public may have had its fill of the Jerry Sandusky/Penn State scandal (especially given Dottie Sandusky's recent appearance on the Today Show), this documentary does not rehash all of the gruesome and disturbing details of the allegations against Sandusky, but focuses instead on how the football culture in College Park, rooted in the cultural icon of Joe Paterno, influenced the way Sandusky's crimes were understood by Penn State fans. The film builds its story with interviews with Paterno's sons and widow; an interview with Sandusky's adopted son, Matt; news footage of the student riot that ensued after Paterno was fired; footage of fans at Joe Paterno's bronze campus statue, a famous College Park mural, and Paterno's home; and an interview with a die-hard Penn State fan who chose to transfer to another school after the NCAA imposed unprecedented sanctions against Penn State. Happy Valley takes Sandusky's guilt as fact, but raises questions about how Penn State's football culture both enabled Sandusky to continue to abuse young men years after he was reported to Penn State administrators and emboldened fans to support Paterno ("JoePa") despite his own complicity with Sandusky's terrible actions. The film ultimately paints a complex portrait of fan culture in the aftermath of a crisis.
I could continue describing the other fabulous films I saw at True/False this year (if only their was space to discuss Cynthia Hill's Private Violence, Tracy Droz Tragos and Andrew Droz Palermo's Rich Hill, Kitty Green's Ukraine is Not a Brothel, and Errol Morris' Unknown Known!), but suffice it to say that each year, the film fest's offerings, like the great tradition of documentary film-making, question, provoke, disturb, and transform its audiences—and keep us coming back for more. Although you may be unable to travel to Columbia to participate in True/False, you can still seek out the documentaries screened each year. All but one of this year's nominees in the Academy's "Best Documentary Feature" category were screened at T/F in 2013 (including the winner), and this year's offerings are destined to be just as impactful–and, of course, next year's films are still to come!