I, Reboot (Part 1)
Following the completion of The Dark Knight Trilogy in 2012, director Christopher Nolan stated: "It's a sign of how quickly things change in the movie business. There was no such thing conceptually speaking as a 'reboot.' That's new terminology." Au contraire, Mr. Nolan! Seven years earlier, on the eve of Batman Begins' worldwide release, co-writer David S. Goyer said that after the catastrophic failure of Batman and Robin (which effectively forced the film series into cultural purgatory for eight years):
[I]t was necessary to do what we call in comic book terms "a reboot"… Say you've had 187 issues of The Incredible Hulk and you decide you're going to introduce a new Issue 1. You pretend like those first 187 issues never happened, and you start the story from the beginning and the slate is wiped clean, and no one blinks…So we did the cinematic equivalent of a reboot, and by doing that, setting it at the beginning, you're instantly distancing yourself from anything that's come before. (Goyer, quoted in Greenberg, 2005: 13 – 14)
Upon closer examination of Nolan's statement, however, we can see that he expressly states that a reboot is "new terminology" in the "movie business." To some extent, then, Nolan is correct. The principle of rebooting did not exist as a film concept prior to Batman Begins which influenced other producers to follow the conceptual conceit. It was burrowed deep within the cultural ghetto of the comic book medium.
What is a reboot, then? This is the overarching question of this series of articles and one which I have been wrestling with for six years or so (yes, I possess nothing you could unequivocally describe as "a life").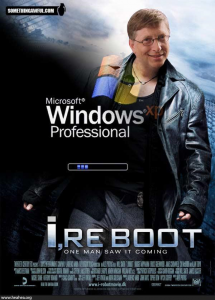 A reboot is an economic and narrative strategy that ignores or disavows a pre-established series of texts to inaugurate a new narrative sequence, a beginning again. Despite what journalists, academics, and other commentators would have you believe, a reboot is not a prequel, a sequel, or a remake. A reboot can also be a remake or an adaptation – all reboots remake or adapt, to a greater or lesser extent; but not all remakes or adaptations are reboots. Prequels, sequels, and other derivations are all part of an "already-existing narrative sequence" (Wolf, 2012). Simply put, if new episodes in the story architecture are installed onto an "ongoing, aggregate content system" (Johnson, 2013), then this is not rebooting. Conversely, then, a reboot is a syntagmatic disconnect (with the proviso that reboots always enter into dialogic relations with other texts along the paradigmatic axis).
Over the past six years or so, I have been researching the reboot phenomenon in comic books and film; firstly, for my undergraduate final dissertation – which was also my first peer-reviewed publication – and then extended into a PhD thesis which I am putting the finishing touches to as we speak. My first encounter with the reboot terminology came in the wake of Christopher Nolan's Batman Begins as the word came to be increasingly used in popular film and TV magazines in the UK, such as Empire and Total Film, to describe an array of contradictory texts, many of which did not qualify as reboots at all. Indeed, the study of reboots has been made all the more frustrating by a kind of semantic fashion which I have tracked and mapped by consulting journalistic paratexts over the course of the past fifteen years to examine precisely when the terminology came to be in vogue. Following the success of Batman Begins and, more notably, The Dark Knight, the reboot terminology semantically exploded as a buzz-word, a fuzz-word even. This may sound like hyperbole, but let me assure you, I have many more examples populating my hard-drive than can be fit within the confines of a single book.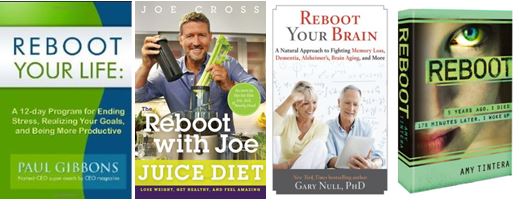 I also signed up for Google Alerts, an online service that sends weekly reports to my e-mail account detailing when the term reboot had been used, where and in what context. Since The Dark Knight was released in 2008, I have witnessed the emergence terminological "virus" as the term was first picked up by film journalists, TV critics, console game reviewers, industry personnel, and (the horror! the horror!) academics – and, then, on into the cultural vernacular of the everyday: Obama is rebooting the Presidency; Alex Ferguson is rebooting Manchester United; Reboot your wardrobe, your sex life, your business, your brain, your diet… and so on and so forth ad nauseam.
If I may be so bold and candid, one of the principle reasons why I set out to deconstruct the principle of rebooting was because I was irritated. That may not be the most praise-worthy or legitimate rationale for embarking on a research project that (let's be honest here!) eats into a significant chunk of your life, if not consuming it in one hearty calorific meal.
Why was I irritated? Well, these journalists (and eventually scholars, too) were using the terminology incorrectly and incoherently. So I decided to look under the hood of the car, and investigate the engine, the cultural and linguistic mechanics, to see what was going on. The premise of this series of articles is to explain what I discovered "under the hood."