Antenna's Pilot Season is Here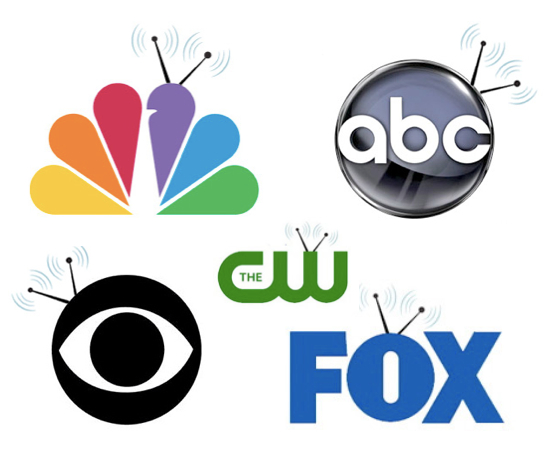 Antenna's tradition of reviewing the Fall pilots continues. Over the next few weeks, each time a new primetime network show premieres, Antenna's reviewers will chime in with thoughts, criticism, perhaps praise, and commentary shortly thereafter. New this year, we'll also add a post on "Non-Network," to cover some of the new offerings from the likes of MTV, FX, Amazon, and co.
As the posts go up, we'll add links to them here, should you wish for this page to be your gateway to all the reviews to ABC's new shows, CBS', The CW's, FOX's, NBC's, and those on cable and at other venues.
In the meantime, we invite you to watch along with us. Towards that end, below are short descriptions (penned by our own inimitable Myles McNutt) of what's coming your way, along with premiere times.
~
Comic Book Drama
THE FLASH (The CW, Tues Oct 7 @ 8/7) – In this spinoff of Arrow, the DC Comics universe expands to Barry Gordon, who gains unexpected powers following a tragic explosion and wakes up with a new, motion-blurred view of the world, one that sheds light on tragic details from his childhood.
GOTHAM (FOX, Mon Sept 22 @ 8/7) – It's a basic police corruption procedural starring Ben McKenzie and Donal Logue, but the city they're patrolling will grow up to be Batman's Gotham. In the meantime, your favorite caped crusader and his villain buddies—Penguin! Riddler! Catwoman! The gang's all here!—are still living through what will eventually become their origin stories.
Crime Drama
FOREVER (ABC, Mon Sept 22 @ 10/9) – Ioan Gruffodd stars as an immortal medical examiner who knows death more intimately than anyone who's alive, but whose inability to truly know the meaning of death continues to haunt him.
GRACEPOINT (FOX, Thurs Oct 2 @ 9/8) – If you haven't seen Broadchurch, this tells the story of a Northern California town racked with tragedy following a young boy's death, and the detectives and family members caught up in the pursuing investigation. For those who have seen Broadchurch, it's an often shot-for-shot adaptation of that U.K. series, although they're promising a different ending.
NCIS: NEW ORLEANS (CBS, Tues Sept 23 @ 9/8) – In this second spinoff from the highest-rated drama on television, and the first to be shot outside of Los Angeles, Scott Bakula stars as yet another specialist in Navy-related crimes, this time in the Big Easy: The Land of Mardi Gras and generous filming incentives.
SCORPION (CBS, Mon Sept 22 @ 9/8) – Based on a real-life genius who has done work with the government, it's a high-octane—seriously, there's a big car setpiece—procedural about a gang of anti-social geniuses who work alongside Homeland Security to solve high-tech problems while learning how to survive when life stops being high-tech and starts being real.
STALKER (CBS, Wed Oct 1 @ 10/9) – Maggie Q and Dylan McDermott star in this sensationalist drama from Kevin Williamson (Dawson's Creek, The Following), which focused on a stalking prevention unit of the LAPD where each member of the team has their own history—either as victim or perpetrator—with the crime in question.
Crime Dramedy
THE MYSTERIES OF LAURA (NBC, Wed Sept 17 @ 8/7) – Debra Messing stars in an hour-long comedy procedural about a mother of twin six-year old hellions who just also happens to be a great detective—the mystery is how she keeps it all together. Alternate title, per NPR's Linda Holmes: MomCop, CopMom.
Family Drama
THE AFFAIR (Showtime, Sun Oct 12 @ 10/9) – Starring Dominic West and Ruth Wilson, it's the story of an extramarital affair during a summer in Montauk, but told through a distinct structure that explores issues of class and gender intersecting with the affair itself.
KINGDOM (DirecTV, Wed Oct 8 @ 9/7) – A multi-generational family drama set in the world of Mixed Martial Arts, the series stars Frank Grillo as a the patriarch of a family on the wrong side of the law who work out their issues in and out of the ring in southern California.
Family Sitcom
BLACK-ISH (ABC, Wed Sept 24 @ 9:30/8:30) – Anthony Anderson, Tracee Ellis-Ross, and Laurence Fishburne star in this exploration of how race and identity are understood in the context of a 21st century, upper middle class, multi-generational African American household. If this description made even the faint image of the word "Cosby" form in your brain, ABC has won.
CRISTELA (ABC, Fri Oct 10 @ 8:30/7:30) – A multi-camera family sitcom from Cristela Alonzo, the series focuses on a young law student struggling to get her life started, and her multi-generational Latin American Texas family whose love doesn't always offer the kind of support she's hoping for.
Family Dramedy
JANE THE VIRGIN (The CW, Mon Oct 13 @ 9/8) – What would happen if a twenty-something virgin was accidentally artificially inseminated? And what would happen if the sperm involved was attached to an absurdly contrived set of circumstances that create legitimate tension over whether or not the pregnancy should be terminated? Jane the Virgin is here to tell this story.
TRANSPARENT (Amazon, available Fri Sept 26) – The Jill Soloway-created family comedy focuses on Maura (Jeffrey Tambor), a transgendered patriarch beginning his transition from a man to a woman while his children confront their own identity crises and their changing relationship with their father.
Horror
AMERICAN HORROR STORY: FREAK SHOW (FX, Wed Oct 8 @ 10/9) – Pushing further into people's most-common nightmares, Ryan Murphy and his collaborators return to explore the clown-riddled terror of the freak show in the series' fourth installment of its seasonal anthology model.
Hospital Drama
RED BAND SOCIETY (FOX, Wed Sept 17 @ 9/8) – Octavia Spencer leads an ensemble cast of those who live and work in an extended youth hospital wing, where the diagnosis is hormones, pathos, and self-discovery as chronic illness mixes with adolescence.
Legal Comedy
BAD JUDGE (NBC, Thurs Oct 2 @ 9/8) Kate Walsh stars as a party-loving judge who lives the contradiction of being bad at living a healthy life but great at punishing those who break the law—I would tell you more, but it's on its third showrunner, so other than this your guess is as good as anyone's.
Legal Drama
HOW TO GET AWAY WITH MURDER (ABC, Thurs Sept 25 @ 10/9) – Viola Davis stars in the latest Shonda Rhimes-produced series, this one focused on a first year law school class that doubles as an internship competition for a prestigious law firm, and which may or may not have students exploring the series' title by the time they earn their credits.
Other Sitcom
MULANEY (FOX, Sun Oct 5 @ 9:30/8:30) – Based on the standup of star/producer John Mulaney, it's a throwback multi-camera sitcom about a comedy writer working for a difficult boss (Martin Short) and living life with his roommates.
Political Drama
MADAM SECRETARY (CBS, Sun Sept 21 @ 8/7) – Tea Leoni stars as a CIA Analyst turned university professor who's called into service following the tragic death of the previous Secretary of State.
Reality
UTOPIA (FOX, already started) – What happens when Fox sends 15 strangers to live on their own without rules? What kind of society will they form? What kind of lives will they lead? What role with religion or government play? And will anyone actually be interested in the answers to these questions? Only time will tell.
Romantic Comedy
A To Z (NBC, Thurs Oct 2 @ 9:30/8:30) – Ben Feldman and Cristin Miloti play a couple who unexpectedly stumble into a relationship that might well be the product of fate, which the series' frame narrative reveals may be more complicated than its alphabetical title would suggest.
MANHATTAN LOVE STORY (ABC, Tues Sept 30 @ 8:30/7:30) – The story of two young and attractive New Yorkers whose relationship gets off to a rough start, the show works to differentiate itself by having two internal voiceovers from both male and female leads. The results will surprise you (if you're surprised by essentialist depictions of gender, which seems unlikely).
MARRY ME (NBC, Tues Oct 14 @ 9/8) – Happy Endings creator David Caspe returns with another irreverent comedy, this one focused on a couple (Casey Wilson, Ken Marino) whose delayed engagement creates tension between them and their friends and family following a proposal mishap.
SELFIE (ABC, Tues Sept 30 @ 8/7) – Karen Gillan and John Cho star in this social media-age Pygmalion riff, as Eliza must detox from her Instagrammed existence to confront her sense of identity with the help of an uptight but successful Henry.
Teen Dramedy
HAPPYLAND (MTV, Tues Sept 30 @ 11/10) – Set in a low rent Disneyland-style theme park, it follows a young woman who grew up in the park with her employee mother whose own time working at the park brings laughs, romance, and an episode-ending revelation that may or may not involve a Les Cousins Dangereux-esque situation.