Vemödalen and The Dictionary of Obscure Sorrows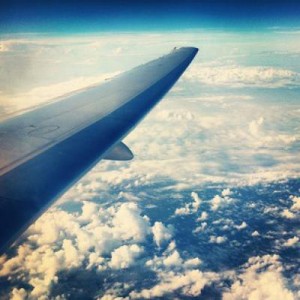 I was lured to the video Vemödalen through well-placed Buzzfeed clickbait on my Facebook feed. The algorithmic humming of social media's shadow market for user profiles probably had me pegged as a wispy expressive type. And in the throes of late night dissertation writing, I did identify with the 327,464 online others who've Ever Felt Like You're Not Unique Or Original, and watched this video. The video is part of a web series illustrating words made up by John Koenig to evoke, describe, and define unnamed feelings that haunt the modern psyche. The web series is part of a book project called the Dictionary of Obscure Sorrows.
Vemödalen is defined by Koenig as "the frustration of photographing something amazing when thousands of identical photos already exist … which can turn a unique subject into something hollow and pulpy and cheap." The video opens with the comforting statement that all of us are unique. Set to the beat of melancholic piano music, 465 photographic frames of similar subject matter, shot from similar angles, by 465 different individuals unfold over 2 minutes. As I witnessed the photographic pulsation of airplane wings, beach POV leg shots, coffee art, sunsets, snow angels, and iris close-ups, I was overcome by a silent and intense embarrassment. I too had taken such photographs to express myself, to preserve memories, and to show off. Perhaps I was embarrassed because these photos overlapped so much with The 25 Pictures Girls Need to Stop Posting in Social Media. Mostly, I was embarrassed that I had the audacity to imagine – in this ranked, tagged, and filtered insta-age of social everything – that I was capable of photographic novelty.
Like most emotions kindled by late night clickbait, this embarrassment quickly abated – mollified by the video's denouement that artists of Instagram be comforted by the knowledge that we're not so different, that our perspectives so neatly align. Quoting Walt Whitman, Koenig elegantly concludes that expressive novelty lies between repetition and revolution – in recursion. "The powerful play goes on," the narrator rhythmically restates, ending with the invitation (or consolation) that we "may contribute a verse." Framing a tireless gif of various coffee art, Buzzfeed's video recap paraphrases that "perhaps it's just a collective unconscious thing." The structure of feeling denoted by Vemödalen is therefore a paralysis of self-expression that is suspended between art and craft, as well as between innovation and continuity. Koenig himself describes Vemödalen as the photographic equivalent of assembling Ikea furniture – a "kind of prefabricated piece of art that you happened to have assembled yourself." Cradled in the rounded authority of Koenig's white male narration, I am reassured that Art is dead – long live the worldly craftspeople of Instagram!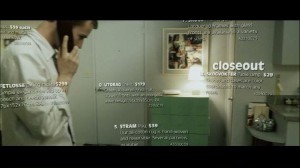 Vemödalen is also a paralysis of self-expression suspended between Romantic Individualism and pop culture collectivism. Today's insta-subjectivity is trapped in this reflexive hall of mirrors – between Tyler Durden's Ikea-fied apartment and Werner Herzog's Cave of Forgotten Dreams. Like Tyler Durden, we know that we are not beautiful or unique snowflakes, yet we long to be loved for who we really are. Like Werner Herzog, we know that everything that has been done before will be done again, yet we are desperate to experience everything like it is the first time. And who can blame us? At the end of Vemödalen, my humiliation does not dissipate into a transcendent affective communion with humanity, which is part of the filmmaker's personal definition of the obscure sorrow that thematizes his dictionary. Instead, I remain unsettled by the comforting symmetry of the video's beginning and ending – of humankind's existential and expressive uniqueness. Like the prefabricated Ikea assemblages that Koenig deems hollow and pulpy, the tumbling power of his artfully edited slideshow is somehow cheapened by this narrative enclosure.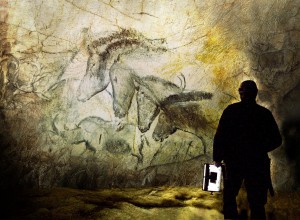 In the end, however, Vemödalen does live up to its creator's intentions as an entry in his Dictionary of Obscure Sorrows. A dictionary's purpose is after all to pin down meanings that flit in and out of conversations and consciousnesses. Keonig's Dictionary uses the linguistic power of naming to successfully transform affect into emotion. In the end, however, too many of us remain trapped in social media's hall of mirrors, seeking ambivalently to differentiate ourselves amid the undifferentiated recursion of uncountable airplane wings, sunsets, snow angels, and irises. If Anthony Gidden's postmodern self is still engaged in its reflexive project, what kinds of stories can it tell from within this hall of mirrors? Are these stories about the self clouded by the corresponding characters, settings, and events of others? Or are the outlines of self emboldened by the stories traced by corresponding others? As for my personal collection of sunsets, snowflakes, plane wings, and cryptic closeups – they remain offline, locked in a cave in the recesses of my mind (and hard drive) waiting to be discovered. Time will tell if the linguistic exercise of naming Vemödalen will entrench it in, or exorcise it from our collectively mediated unconscious.