As Seen on Shark Tank: Tech Entrepreneurship's Portable Aesthetics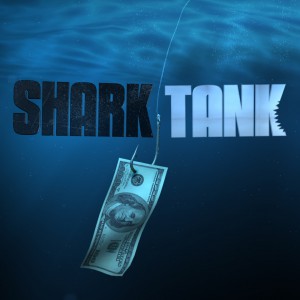 International CES, the massive consumer electronics trade show that takes over Las Vegas convention halls every January, offers a plethora of opportunities to young tech companies looking to expand their business ventures. CES 2015's offerings included a Google keynote on branding, an Indiegogo panel on crowdfunding, and multiple venues in which to pitch products—including an open casting call for ABC's Shark Tank, the American iteration of the international Dragon's Den franchise, which places aspiring entrepreneurs of all stripes in front of a panel of prospective angel investors.
Perhaps it's fitting, then, that shortly before its open call at the world's largest consumer technology show, ABC aired an episode of Shark Tank (Season 6, "Week 4") that devolved into a debate over what a technology is. The company that prompted the debate, called Reviver, makes a fabric wipe that masks odors when rubbed on clothing. Company founders, brothers Ben and Eric Kusin, of Dallas, Texas, pitched the show dressed in the Silicon Valley uniform of jeans and candy colored company t-shirts: in their case, light blue tees with their company name screen-printed across the front in lower case, white, sans serif letters. "I think you've got a good product," entertainment mogul and Shark Tank judge Mark Cuban tells the brothers midway through the segment, "but first, you're not a technology." The soundtrack's stock music swells, then turns ominous. The brothers counter that they've spent $150,000 on custom machinery; Cuban insists that machinery does not a technology make. "It's not a technology!" he repeats as the shot closes in on Ben Kusin's stunned expression. Dramatic twist achieved, ABC cuts to commercial.
Shark Tank plays by the reality TV rulebook: editors cut hour-long sessions into scenes lasting minutes, splice in reaction shots out of sequence, and post-zoom wide shots into close-up for dramatic effect. Ben Kusin's slack-jawed stare, broadcast as his response to Cuban's pronouncement, may well have come from a different moment in the shoot. Yet the tension cultivated by the TV show comes as much from the producers' editing suite as from the judges' ability to fast-track products and fund fledgling companies. In tech industry parlance, Shark Tank's objective is monetization, not innovation; the argument between Cuban and the Kusins stems less from disagreement over the nature of a technology than over its association with market value. After the commercial break, Eric Kusin defends Reviver's technological status based on its multiple applications. "We just started thinking of ourselves as a technology because the manufacturers are telling us what this can do," he explains, and begins ticking potential features off on his fingers—but Cuban cuts him off immediately, at "mosquito repellent," noting that talcum powder also has a lot of uses. To Cuban, it seems, technology means digital, or at least electronic, whereas to the Kusins, technology means machinic and scalable.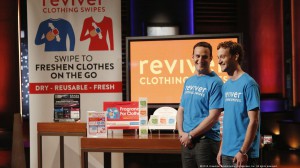 Despite their quarrel over the ontological status of odor masking wipes, however, Cuban and the Kusins alike define technology as a means of accruing venture capital. For the Kusins, both the uniqueness of their formula and its potential for further applications, which they see as technological properties, indicate the desirability of their product to prospective investors. Although Cuban rejects the Kusins' assertion that the wipes are technological, he perceives the brothers' insistence on calling themselves a tech company as a reuse for acquiring funding—from their father, founder of the video game corporation GameStop, from whom they received a two million dollar investment to start their venture. ("You only call it a technology because that allows you to go to dad and say, dear dad, we have a technology!") Cuban may or may not be correct that the elder Mr. Kusin restricts his interest in his children to their interest in the tech sector, but entrepreneurial calculation undoubtedly led the brothers to adopt the language and aesthetics of Silicon Valley. Describing their "freshness revolution" while dressed in t-shirts that Reviver (which, like Twitter, Tumblr, and Uber follows a tech industry naming trend), the brothers emulate celebrated CEOs of the digital economy: usually, like the Kusins, young white men in jeans and t-shirts (Mark Zuckerberg and Travis Kalanick are exemplars), whose products promise to revolutionize something. Contra Cuban, it seems to me that the Kusins frame their product as a technology in the hopes that doing so will attract investors other than their father; they look like hundreds of aspiring tech entrepreneurs roaming the exhibition halls at CES.
Self-presentation is always part of pitching prospective funders. When the pitch is broadcast on national TV, performance plays an even larger role. Shark Tank contestants frequently dress according to a theme, and it's easy to imagine introducing a similar product with entirely different stylistics. Another set of contestants, pitching a product that freshens clothing, might put on, say, aprons or athletic wear—especially if those contestants are women. Interestingly, the Kusin brothers avoid feminine associations with cleaning or clothing, distance bolstered by coding their product as a tool of technology rather than domesticity.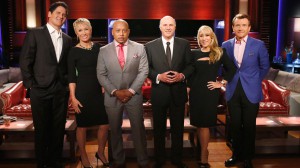 Partnership offers the Kusins receive from Shark Tank judges at the end of the segment underscore the domestic and technological duality of their product: one from Robert Herjavec, who made his fortune in the IT industry, and another from Lori Greiner, of the QVC home shopping network. That the brothers opt to partner with QVC, drawn in part to the exposure afforded by the TV network, suggests how the entrepreneurial aesthetics of digital technology transcend industrial sectors.
The Kusins' dispute with Cuban gets no further attention. Their post-pitch interview, a confessional clip that Shark Tank usually devotes to rehashing contestants' perceived slights at the hands of judges, focuses on Barbara Corcoran, founder of Corcoran real estate. Upon learning that their father has already given them two million dollars, Corcoran declines Reviver on the grounds that she doesn't invest in rich kids. "We're not rich!" Ben Kusin tells the camera after the segment, "That's an unfair characterization of how they made it out to be, because of our father's success." Blindness to privilege isn't restricted to Silicon Valley either.