Moving Into a Fuller House: Television Reboots, Nostalgia, and Time
Post by Mark Lashley, La Salle University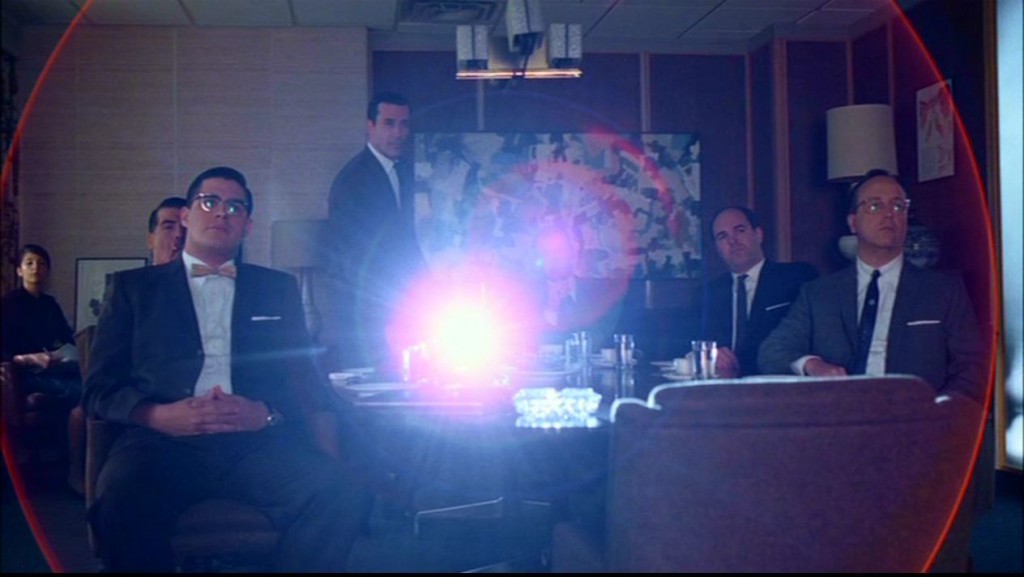 Well, technology is a glittering lure. But there is a rare occasion when the public can be engaged on a level beyond flash – if they have a sentimental bond with the product…. [I]n Greek, "nostalgia" literally means "the pain from an old wound." It's a twinge in your heart, far more powerful than memory alone.
            – Mad Men (Season 1, Episode 13: "The Wheel")
Certainly you'll recall that particular Don Draper pitch from an early standout episode of Mad Men, co-written by series creator Matthew Weiner. While embedded with countless themes, Mad Men for much of its viewing audience was a show about connecting with a past, a time and setting of which it was never really a part, but which is both recognizable and sentimental (a topic that Tsapovsky & Frosh examine in a recent Media, Culture and Society article). This pitch was meant to sell a tangible product – the Kodak Carousel – but even in his fictional universe, Don Draper probably wasn't the first ad man to think of using nostalgia as a vehicle for sales. Today, we see many examples of long gone television series and films finding new life, sold to audiences on the premise of memory.
I use Mad Men as an example for televised nostalgia both because of its recency and its thematic engagement with these ideas, but there are a few threads that connect the show to the current trend of resurrected nostalgia properties on television. There's the fact that Mad Men existed as a show about memory (or the avoidance thereof) and rebirth. And there's the recognition of the platform on which many of the show's fans first encountered it – Netflix, the burgeoning media giant that is in the process of giving new life to several beloved properties. One can imagine Ted Sarandos and his brethren watching "The Wheel" a time or two before making some of their recent programming decisions. A "twinge in your heart" for Full House? Well, for a certain generation, perhaps.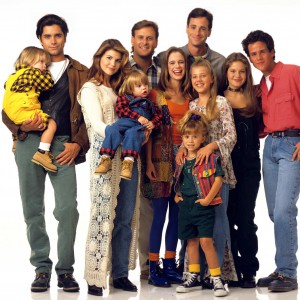 The much buzzed about Fuller House, a many-years-later follow-up to the 1990s ABC staple, certainly does not mark the first time programmers have banked on nostalgia to build audiences. Even Full House progenitor The Brady Bunch had a (bizarrely soapy) sequel in 1990. But for at least the first half century of television history, the medium had little tendency to look back on itself. As scholars like Holdsworth (2011) and others have noted, the notion of television as an ephemeral or disposable media form is diminishing. To some extent, television series as ephemera (and this follows for film as well) began to lose steam early in the post-network era as rerun culture took hold on cable and in syndication. Now, though, television series exist in readily accessible archives, and the economic value of that access is not insignificant; just look at FX Networks' success with #EverySimpsonsEver or Hulu's recent acquisition of exclusive streaming rights to Seinfeld for a rumored $700,000 an episode (the show launches on the platform in late June).
To some extent, the archival presence of series like these (among hundreds of others) removes those shows from time. I know many undergraduate students who love shows like Full House and Seinfeld, even though most of those shows' episodes were produced before the students were born. Yet for many others who experienced them years ago on an episodic basis, these shows are important signifiers of a bygone time – Draper's "sentimental bond." The cross section of these two experiences may be key in influencing platforms like Netflix to take a chance on new episodes of a series like Full House. Even 25 years later, in a more cynical television landscape, it's a property that can resonate with both young and old.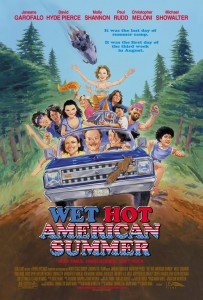 Of course, there are nostalgia properties that would appear far less foolproof, like Netflix's upcoming prequel to 2001 film Wet Hot American Summer. The film itself was a commercial flop that gained a cult audience through DVD and streaming. It also featured a huge ensemble cast including Amy Poehler, Paul Rudd, and Bradley Cooper, whose names are far more recognizable now than they were at the time of the film's release, and all of whom have returned for First Day of Camp (and are joined by big name newcomers like Jon Hamm and Kristen Wiig). It may be the case that Netflix will find greater success with their spinoff series than the original film could ever hope of boasting. And this is not the first time that Netflix has revived a cult property, as the (10 years delayed) fourth season of Arrested Development can attest.
The reboot phenomenon is certainly not unique to Netflix, and over the top providers are not the only content hosts that are reaching into the past for programming ideas. ABC's fall schedule includes The Muppets, a behind-the-scenes, mockumentary-style look at the fictional entertainers. Showtime's on-again, off-again reboot of Twin Peaks is back on, with director David Lynch on board. Fox is bringing back The X-Files for a limited series event in January (after doing the same for 24 last season). And there are a surprising number of other nostalgia properties coming to the small screen soon.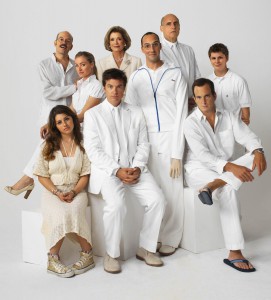 Is there more to this phenomenon than just a reflexive turn among contemporary television audiences? It's doubtful that all of these properties will be commercially or critically successful, so these reboots are not safe bets for networks and streaming services any more than a series featuring a well known and likeable star would be (remember The Michael J. Fox Show?). Perhaps television as it stands now is effectively eradicating time. Already, newcomers to a show like Arrested Development can watch seasons one through four in a single binge, utterly unaware of the lapse in time that made the fourth season notable (and controversial). In a few years, a viewer will watch the first two seasons of Twin Peaks and dive right in to the sequel, or watch early episodes of Full House interspersed with the travails of grownup D.J. Tanner on Fuller House.
Even as we have constructed television in terms beyond the ephemeral, we still often think of the medium as a vehicle for public memory, when in fact the nostalgic "twinge" or "bond" is an individual one. As content demands increase, and more money is spent resurrecting the old, it will be interesting to see if audiences still crave more of their favorites, or seek a renaissance of the new.