Antenna's 2016 US TV Premiere Reviews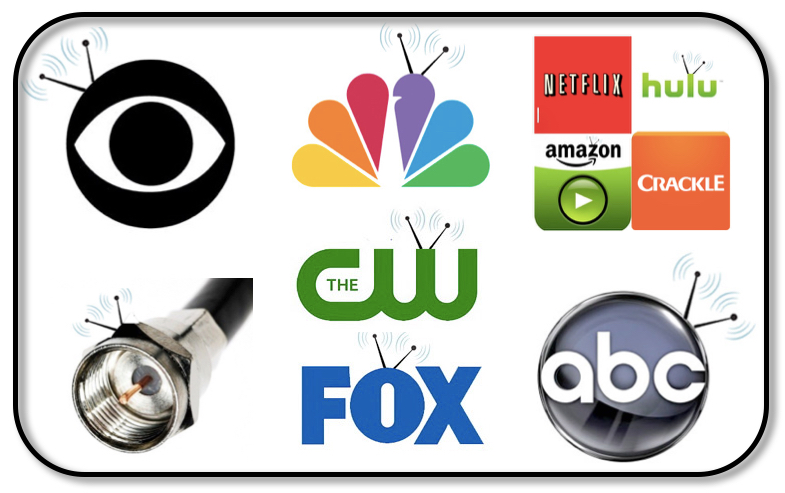 'Tis the season for new television, lots of it, and much of it of doomed to cancellation. Accordingly, Antenna is set to present its sixth annual Fall pilots reviews, so that you can work out what's worth watching, why, and when. Over the next month (till Oct 16, to be precise), we'll be furiously updating our central review pages, as our thirty or so reviewers report back on their viewing.
As in previous years, we'll group the reviews by network. Last year we introduced a "Non-Network" page, but as a sign of the times (and as a sign of us trying better to keep up with those times), this year we have pages for "Streaming," "Cable: Reality and Variety," and "Cable: Scripted." It should be noted that no smart observation or argument about fundamental differences in either delivery platform (streaming, cable, network), or genre (reality and variety, scripted) should be glossed from our choice to use these titles: they exist largely for organizational purposes. There are a lot of cable shows, for instance, making a single page for them unwieldy. Towards this end of organizational expedience, we apologize to PBS for grouping it with cable (instead of giving it its own page, since it only has three new shows), and note that The CW buddies with co-corporate sibling CBS, since it only has one new show beginning during our "season."
If a show premieres after Oct 16, we won't be covering it here, but we invite later, full post reviews. Meanwhile, we direct you to the full post reviews of Fear the Walking Dead and Narcos that are already up. The Late Show with Stephen Colbert and The Daily Show with Trevor Noah will each received roundtable review-discussions a week after they began/begin.
Should you be using this page as a portal, click below to reach your chosen page (each page goes live only when the reviews are up, though, of course):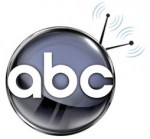 ABC: Blood and Oil, Dr. Ken, The Muppets, Quantico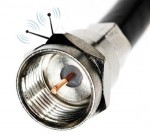 Cable, Reality & Variety: Adam Ruins Everything (truTV), The Bazillion Dollar Club (Syfy), The Brain with David Eagleman (PBS), The Daily Show with Trevor Noah (Comedy Central), Fashionably Late with Rachel Zoe (Lifetime), I'll Have What Phil's Having (PBS), Monica the Medium (ABC Family), Road Spill (truTV), Suddenly Royal (TLC), Todrick (MTV), Uncommon Grounds (Travel Channel)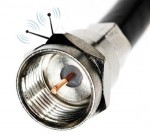 Cable, Scripted: American Horror Story: Hotel (FX), Bastard Executioner (FX), Benders (IFC), Fargo (FX), Fear the Walking Dead (AMC), Indian Summers (PBS), The Last Kingdom (BBC America), Marvel's Guardians of the Galaxy (Disney XD), Moonbeam City (Comedy Central), Pickle and Peanut (Disney XD), Public Morals (TNT)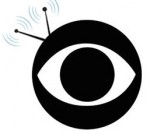 CBS: Code Black, The Late Show with Stephen Colbert, Life in Pieces, Limitless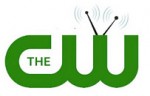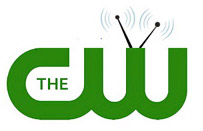 The CW: Crazy Ex-Girlfriend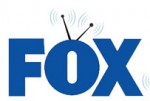 FOX: Grandfathered, The Grinder, Minority Report, Rosewood, Scream Queens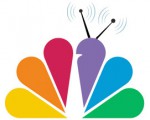 NBC: Best Time Ever with Neil Patrick Harris, Blindspot, The Carmichael Show, Heroes Reborn, The Player, Truth Be Told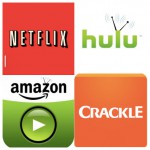 Streaming: Casual (Hulu), Hand of God (Amazon), Narcos (Netflix), Red Oaks (Amazon), Super Mansion (Crackle)
Meanwhile, should you be interested in scanning what to watch before the reviews come in (and/or should you want to volunteer to review any. If so, let us know here, as we still have some openings), here's an alphabetical list of all the shows we hope to cover, with premiere date and "location" and links to trailers.
Happy Viewing!
~~
Adam Ruins Everything (truTV, September 29 @ 10/9)
Adam Conover moves his show from a College Humor web series to the big time (if truTV counts as the big time). You can see an example of his College Humor show here, and quickly get the idea: brief explorations of a wide variety of issues, trying to uncover things and go against the current of popular belief, with comedy and irreverence.
American Horror Story: Hotel (FX, October 7 @ 10/9) teaser here
Lady Gaga joins the cast for this season's outing, which takes its inspiration from numerous haunted hotel horror films, and from the Hotel Cecil and Elaine Lam's death that went viral. Everyone involved has promised it will be darker, which is good, because psycho clowns who rip off their masks to reveal festering wounds was just way too breezy.
Bastard Executioner (FX, September 15 @ 10/9) trailer here
Sons of Anarchy showrunner-actor-director Kurt Sutter and partner in life / partner in SoA crime Katey Sagal's next outing should feed Sutter's ample taste for blood, set in Medieval England, and focusing on a warrior who can't seem to lay down his sword as much as he'd like to do so. True Blood's Stephen Moyer joins Sagal, Sutter, and star Lee Jones.
Bazillion Dollar Club, The (Syfy, September 22 @ 10/9) trailer here
A six episode docu-series that follows two startup incubator founders in Silicon Valley as they try to advise companies towards, well, a "bazillion" dollars by offering such gems like "if you're not willing to risk everything, you're going to fail." Rinse and repeat with HBO's Silicon Valley afterwards.
Benders (IFC, October 1 @ 10/9) trailer here
A comedy examining God's chosen sport, hockey, and a bunch of guys in an amateur league.
Best Time Ever with Neil Patrick Harris (NBC, September 15 @ 10/9) trailer here
An American adaptation of England's Ant and Dec's Saturday Night Takeaway, Best Time Ever will see its titular host offer a variety of acts, games, pranks, stars, and such.
Blindspot (NBC, September 21 @ 10/9) trailer here
A naked woman (Jaime Alexander) is found in a bag in Times Square, with no recall of who she is or how she got there, with an elaborate, mysterious full body tattoo that offers clues to an FBI agent (Sullivan Stapleton) that unravel a large conspiracy.
Blood & Oil (ABC, September 27 @ 9/8) trailer here
Following the largest oil discovery in American history, a young couple move to North Dakotan to get rich. Think Dallas, though it's probably best they didn't call it Williston. Don Johnson plays the big oil tycoon, with a large cast of others including Gossip Girl's Chace Crawford, Revenge's Amber Valetta, and Delroy Lindo. This primetime soap has been in the trades a lot due to a rocky production history including dumped showrunners, a move from USA Network, and more.
Brain with David Eagleman, The (PBS, October 14 @ 10/9) trailer here
A six-part study of the brain, how we think, how we feel, and how it all works, hosted by neuroscientist and best-selling author Eagleman.
Carmichael Show, The (NBC, August 26 @ 10/9) trailer here
Jerrod Carmichael is joined by Greek's Amber Stevens West, Doc McStuffins' Loretta Devine, LilRel Howery, and David Alan Grier in this family sitcom.
Casual (Hulu, October 7)
Jason Reitman's single-cam comedy written by Airheads' Zander Lehmann focuses on a bachelor brother and recently divorced sister living together again while trying to help each other in their respective dating worlds, and while raising the sister's teenage daughter. Trophy Wife's Michaela Watkins, The Mindy Project's Alex Cole, and Aquarius' Tara Lynne Barr star.
Code Black (CBS, September 30 @ 10/9) trailer here
Starring Marcia Gay Harden and Luiz Guzman lead the cast of this medical drama focusing on an overcrowded and understaffed ER in LA, and based on the 2013 documentary of the same name.
Crazy Ex-Girlfriend (The CW, October 12 @ 8/7) trailer here
Because stalking is always an endearing premise for romance (?!), and because crazy women are the bread and butter of many a comedy (?!), this musical rom-com focuses on a woman who ten years after being dumped decides to move across the country to pursue her ex.
Daily Show with Trevor Noah, The (CC, September 28 @ 11/10) promo here
Noah faces the daunting task of winning over would-be audiences likely divided into those who regard Jon Stewart as amazing and likely irreplaceable, and those whose lack of interest in Stewart or active disdain for him likely overflows to the show and the format in general. But with Trump and Walker still in the GOP race, at least the jokes and criticism will come easy.
Dr. Ken (ABC, October 2 @ 8.30/7.30) trailer here
Ken Jeong gets his own sitcom. Starring alongside Trophy Wife's breakout awesome Albert Tsai, and Dave Foley and Suzy Nakamura, Jeong is a doctor (in case the title didn't cue you in) and a dad. ABC's second sitcom focusing on an Asian-American family in as many seasons sounds good, till you see it placed ominously in the graveyard that is a Friday night slot.
Fargo (FX, October 12 @ 10/9) trailer here
How will Fargo follow up on an amazing first season of dark comedy, murder, and deceit in the snow? The new cast for a new story includes Patrick Wilson, Kirsten Dunst, Jean Smart, Jesse Plemens, Brad Garret, Bokeem Woodbine, Ted Danson, Nick Offerman, Cristin Milioti, Adam Arkin, and for the oddity factor, Kieran Culkin
Fashionably Late with Rachel Zoe (Lifetime, September 24 @ 10.30/9.30) trailer here
Stylist and designer Rachel Zoe hosts this talk show focused on fashion, "beauty," and pop culture.
Fear the Walking Dead (AMC, August 23 @ 8/7) trailer here
A spinoff of The Walking Dead follows a family in LA at the beginning of the outbreak, Fear begins with a six episode season, but already has an order for a second season of fifteen episodes, guaranteeing many more deltoids will be eaten, and many more "don't go out there" commands will be ignored.
Grandfathered (FOX, September 29 @ 8/7) trailer here
Ageless "Can Work With Kids" John Stamos plays a recently divorced bachelor, restauranteur, player who discovers he has a son … and a granddaughter. Josh Peck, Paget Brewster, and Christina Millian co-star in this single-cam family sitcom.
Grinder, The (FOX, September 29 @ 8.30/7.30) trailer here
Fred Savage and Rob Lowe are brothers and both lawyers, kind of. Savage is an actual lawyer, brilliant but a horrible speaker, while Lowe is coming off years as a beloved TV lawyer. Lowe comes to work with his brother, to provide the pizzazz. Lowe is in three new shows this year, but trailers suggest he's having all sorts of fun in this one.
Hand of God (Amazon, September 4) trailer here
Hand of God's pilot won over viewers (sufficiently for Amazon to order an entire show) when streamed in August 2014. Now we can see the rest. It follows Ron Perlman as a debased judge who suffers a breakdown and emerges believing, Judy Sheindlin, that he is the titular hand of God, charged with seeking out vigilante justice. Also starring are Dana Delany, Andre Royo (aka The Wire's Bubbles), and Garrett Dillahunt.
Heroes Reborn (NBC, September 24 @ 8/7) trailer here
Was anyone even still watching when Heroes ended? Still, Zachary (Chuck) Levi joins the cast, and HRG himself returns (Jack Coleman), albeit joined by the others who couldn't get post-Heroes jobs (in other words, to save the world, one apparently no longer needs the cheerleader).
I'll Have What Phil's Having (PBS, September 28 @ 10/9) trailer here
Media scholars may best know Phil Rosenthal as the protagonist telling Russians why they suck in Exporting Raymond, the documentary about his attempts to translate Everybody Loves Raymond to Russia. Apparently, he'll now be telling other people of the world why they suck (even if their food doesn't always) in this food and travel show.
Indian Summers (PBS, September 27 @ 9/8) trailer here
"New" only inasmuch as it's new to American TV, this show follows a group of socialites at the foot of the Himalayas in the age of the British Raj. Julie Walters stars.
Last Kingdom, The (BBC America, October 10 @ 10/9) trailer here
BBC America (and BBC 2) gets in on the Game of Thrones action with this tale of the founding of England in the ninth century, complete with swordplay, bodice ripping, and warring tribes, adapted from Bernard Cromwell's best-selling Saxon Stories novels.
Late Show with Stephen Colbert, The (CBS, September 8 @ 11.35/10.35) advance clips here
Dave Letterman retired, Stephen Colbert left The Colbert Report, and though no longer playing the role of Stephen Colbert, Stephen Colbert will now host (albeit without the Colbeard).
Life in Pieces (CBS, September 21 @ 8.30/7.30) trailer here
At this point in the American family sitcom's history, what new spin could one give it? CBS is banking on telling four independent stories from the same extended family each episode, with cast Dianne Wiest, James Brolin, Colin Hanks, Thomas Sadowski, and more.
Limitless (CBS, September 22 @ 10/9) trailer here
Jake McDorman gets a pill from Bradley Cooper, reprising his role from the film of the same name, that gives him super intelligence (cause that's Bradley Cooper's gift to give, apparently) and perfect memory. Jennifer Carpenter plays the cop who tries to reel him in to help her and boss Mary Elizabeth Mastrantonio.
Marvel's Guardians of the Galaxy (Disney XD, September 26 @ 9.30/8.30) trailer here
Hoping to capitalize on the success of the film, this animated offering also aims to pick up where the film left off. No Chris Pratt, but probably lots of Disney's good will and hopes for success.
Minority Report (FOX, September 21 @ 9/8) trailer here
Since Almost Human did so well for them, why not try the dystopian future sci-fi procedural again, right? Trade out Michael Ealy, Karl Urban, and Minka Kelly for Meagan Good, Stark Sands, Nick Zano, Wilmer "Fez" Valderrama, and Laura Regan. It's 2065 (ie: 15 years after the film's action) and several decommissioned "precogs" (clairvoyants) are still helping a detective on the side. No Tom Cruise, but lots of air holograms will be pinched and swiped to remind you of the film.
Monica the Medium (ABC Family, August 25 @ 8/7) trailer here
ABC Family is aggressively pursuing the lucrative demographic of Penn State student-mediums who have never played Flip Cup by featuring their very own Monica Ten-Kate with this reality show.
Moonbeam City (CC, September 16 @ 10.30/9.30) trailer here
Parodying Miami Vice and its ilk, though looking a lot like the stills for Grand Theft Auto: Vice City and also looking and sounding very Archerian, Moonbeam City unites Elizabeth Banks, Will Forte, Rob Lowe, and Kate Mara in an animated show about Moonbeam City PD.
Muppets, The (ABC, September 22 @ 8/7) trailer here
Surely the most anticipated new show of the season, The Muppets returns Kermit, Fozzie, Piggie, Gonzo, and company to prime time 17 years after Muppets Tonight was cancelled, and 34 years after The Muppet Show ended. Filmed in Office confessional reality style, it follows our multiple leads as they produce Up Late with Miss Piggy. Start polishing Gonzo's Emmy.
Narcos (Netflix, August 28) trailer here
The Red Viper, Oberyn Martell, lives, and fights drugs in Colombia! Based on the true story of cocaine drug cartels spread around the globe, and ensuing battle with law enforcement, and centered on the notorious Pablo Escobar (Wagner Moura) and the Mexican DEA agent Javier Peña (Pedro Pascal / The Red Viper) sent to capture and kill him, Narcos was shot on location in Colombia.
Pickle and Peanut (Disney XD, September 7 @ 9/8) sneak peek here
Jon Heder is a pickle, Johnny Pemberton is a peanut, and they are friends. Of course they are. This new animated offering comes from Fish Hook and Almost Naked Animals' Noah Z. Jones.
Player, The (NBC, September 24 @ 10/9) trailer here
Rich bastards bet on whether Philip Winchester can stop big, nasty crimes from happening, and Wesley Snipes makes the whole thing happen. Taxes are paid in full. And NBC uses the most over-used line for anything set in Vegas in their website's blurb: "the house always wins."
Public Morals (TNT, August 25 @ 10/9) trailer here
Another police drama set in New York City, this one focuses on the Public Morals Division and hence lots of vice. Star-executive producer-writer-director Edward Burns is joined by Justified bad guys Michael Rapaport and Neal McDonough, 30 Rock's Cecie, Katrina Bowden, and Elizabeth Masucci.
Quantico (ABC, September 27 @ 10/9) trailer here
Priyanka Chopra is at the center of this thriller focusing on the lives of several FBI Training Academy recruits, told in flashbacks, leading up to a massive terrorist attack that incriminates one or more of them.
Red Oaks (Amazon, October 9) trailer here
Another survivor of Amazon's pilot project, Red Oaks is a coming-of-age comedy following a young tennis player working at upmarket New Jersey country club Red Oaks in the 1980s. Craig Roberts stars alongside Paul Reiser and Nobody Puts Baby in a Corner Jennifer Grey.
Road Spill (truTV, September 23 @ 10.30/9.30) trailer here
Focusing on what people really talk about in the privacy (or, nationally televised, reality television "privacy") of their own cars. Also promised by truTV are hilarity, road rage, and moral dilemmas.
Rosewood (FOX, September 23 @ 8/7) trailer here
Morris Chestnut is the best pathologist in a city that television has told us needs a lot of them, Miami. Jaina Lee Ortiz is the Miami PD officer who must work with him to solve murders aplenty.
Scream Queens (FOX, September 22 @ 8/7) trailer here
Ryan Murphy turns to the horror-comedy realm in what hopes to be an anthology series. The sisters and pledges at Kappa Kappa Tau will be picked off one a week, introducing something of a whodunit (Murphy has said it's like Ten Little Indians). Emma Roberts, Lea Michele, and Abigail Breslin star with the dean of scream queens herself, Jamie Lee Curtis, as dean of the university.
Suddenly Royal (TLC, September 9 @ 10/9) trailer here
An American auto repair advisor researches his ancestry online, only to find out that he's actually royalty, heir to the British Isle of Man. So he and his family pack up and move to their kingdom. A Princess Diaries whose star will likely never up playing Catwoman, this seems so much like it's faux, yet it seems it's for real (well, as real as reality shows are), and that dude honestly thinks he's a royal, and has done so since 2007, though he only recently moved there.
Super Mansion (Crackle, October 8) trailer here
A stop-motion animated comedy from the Robot Chicken team, Super Mansion follows a group of older superheroes fighting to stay relevant. The show boasts an impressive list of voice talent, led by Bryan Cranston as the show's lead, Titanium Rex. Old people jokes abound.
Todrick (MTV, August 31 @ 10/9) trailer here
We're just gonna quote MTV on this one: "quadruple-threat Todrick Hall lets fans into his creative factory and introduces them to the passionate troupe of creative collaborators who pour heart and soul into his weekly videos. Unwilling to wait for Hollywood to make them stars, Todrick and his faithful crew write, choreograph, style, and direct full-scale productions weekly – all while balancing side jobs to pay the bills – to try to make their dreams come true on their own terms."
Truth Be Told (NBC, October 16 @ 8.30/7.30) trailer here
This sitcom follows two couples who are friends, with facile commentary on sex, race, and relationships. Marc-Paul Gosselaar, Vanessa Lachey, Tone Bell, and Bresha Webb star, after Meaghan Rath was pulled away since another show starring her was greenlit, and was in her first position. Titled People Are Talking in development, till they realized that pretty much nobody is talking about this one.
Uncommon Grounds (Travel, September 14 @ 11/10) no trailer available at this time
After having searched the world for rare coffee in Dangerous Grounds, host Todd Carmichael obviously still has more high-flying international coffee man of intrigue business to conduct in this new show that will explore various countries' culture through their coffee.
~~