Feminized Popular Culture in the Early 21st Century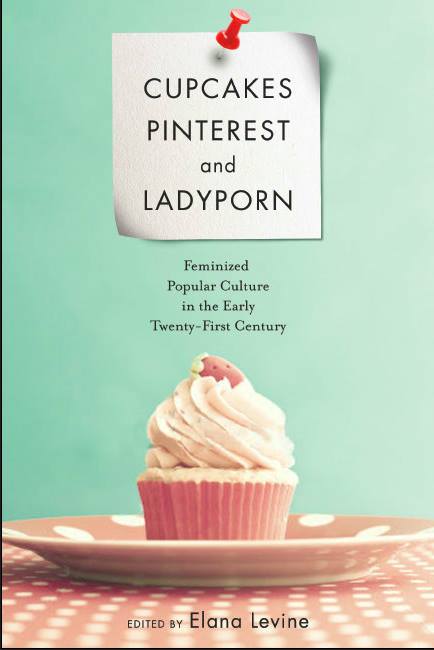 Post by Elana Levine, University of Wisconsin-Milwaukee
The editors at Antenna graciously have invited me to contribute a series of posts upon the release of a new book I've edited, Cupcakes, Pinterest, and Ladyporn: Feminized Popular Culture in the Early 21st Century (University of Illinois Press). The book explores a range of recent media and cultural forms associated with femininity, including investigations of the social and economic forces that shape this culture, the ways such products speak to and about feminine identity, and how audiences, readers, and users engage with and experience such culture. This post focuses on the genesis of the project and its central claims.
The origins of this project come from my experiences as a teacher and researcher. Over the past few years, I have taught a graduate seminar on gender and popular culture several times. While the course inevitably considered some questions of representations of gender IN popular culture, I have always structured it more specifically around how and why various popular cultural forms are gendered and how and why the audiences and users of such forms do or do not identify along gendered lines in their practices of cultural consumption. To me, these were the more interesting and pressing matters, the broader "so what?" to which inquiries about gendered representation point. One trajectory of the course had been to read, contextualize, and extrapolate from the history of feminist scholarship on gendered cultural forms—foundational work on the woman's film, romance novels, and soap operas, as well as studies on masculinized culture such as sports and video gaming. As the course shifted into the present and the contemporary context of postfeminist culture, however, it was hard to find as substantial a body of work on gendered forms and the experiences of their audiences and users.
At the same time, my research on the history of the U.S. daytime television soap opera was leading me to think about the decline of the soaps industrially and culturally. My hunch was that, while the soaps might no longer be as meaningful to as many viewers as they once were, the needs they fulfilled and the pleasures they delivered had not disappeared—they had shifted into newer cultural forms and experiences. I had my pet theories about where that might be (lookin' at you, reality TV and social media), but I wanted to know more.
I also wanted to understand how the influences of postfeminist culture, neoliberalism, digital culture, post-structuralism, multiculturalism, queer theory, and transgender theory had shaped feminized popular culture, user experiences of it, and scholarship on it. These were big questions, and the potential sites of inquiry were vast, given the rapid proliferation of media in a digitized and niche-ified world. There was no way I could grapple with all of it on my own. So I sought out colleagues across the worlds of media and cultural studies to help me understand it. Their contributions make Cupcakes, Pinterest, and Ladyporn a provocative start at reopening this once robust arena of scholarly inquiry.
While I hope you will read the book to better understand my argument about what may have occasioned the scholarly shift away from analyses of gendered culture, suffice it to say that I see two opposing forces at work. One of these forces is the insidious dominance of a postfeminist sensibility, one so powerful, and so common-sensical, as to turn even feminist scholars away from conceiving of culture as gendered. Indeed, the postfeminist sensibility assures us that gender specificity is old-fashioned, that it re-inscribes inequalities that have been overcome. While there are of course notable exceptions to this tendency (I see studies of girl culture as a prime example), I think it has affected scholarship as well as shaping popular culture itself.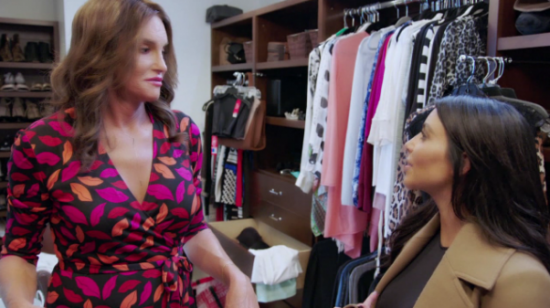 The other influencing force is wholly different, in that it is the progressive impact of post-structuralism, queer and transgender theories, and intersectional feminism that have helped us to understand how impossible it is to talk about women or even a more flexible category like femininity in any definitive way. When we accept that a gendered identity is as variable as occupation, skin shade, body shape, personality, and a thousand other traits, both individual and social, it is rather paralyzing to consider it at all. While we need the provocations of these theoretical and political interventions, we might use them not to avoid considering gender as an experiential category but rather to push us to imagine gender differently.
While I went into the project with these principles in mind, as well as with a list of objects for analysis that I was determined to include, it was only through the scholarship of the contributors that I really began to see the ways that early 21st century feminized popular culture was being circulated and experienced. Their work helped me to recognize the three chief ways in which this period of feminized popular culture has been developing. While I have categorized in this way, the book as a whole demonstrates how intricately these categories intertwine.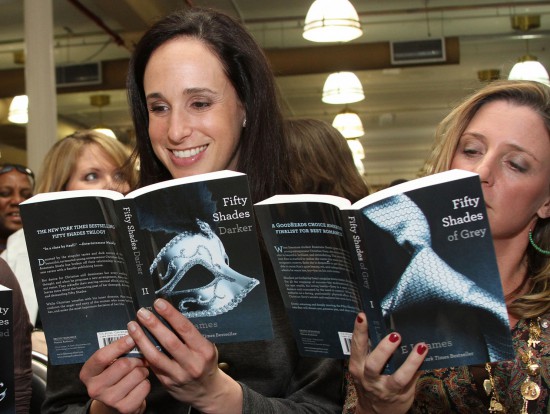 The first of these is "Passions," meant to characterize the intensive affective and identificatory aspects of feminized cultural experience, whether labeled as fandom or simply as pleasure. This section includes chapters on readers of Fifty Shades of Grey (the "ladyporn" of our title), Scandal fans, Lifetime Television, and celebrity gossip media.
The second category is "Bodies," given the ongoing conception and experience of femininity as an embodied state, a situation that provides both constraints and freedoms for differently embodied people. This section explores pregnancy apps, fashion and nail polish blogging, and somatic experiences of spirituality.
The third category is "Labors," the one that I see as most noticeably reflecting the altered social, economic, and political contexts of early 21st century femininity. The chapters cover "chick lit" and economic precarity, reality TV figures Bethenny Frankel and the Kardashians, Pinterest and the "mamasphere," and the cupcake craze. These cases point to the imbrication of labor and leisure, pressures and pleasures, in the feminized popular culture of the early 21st century.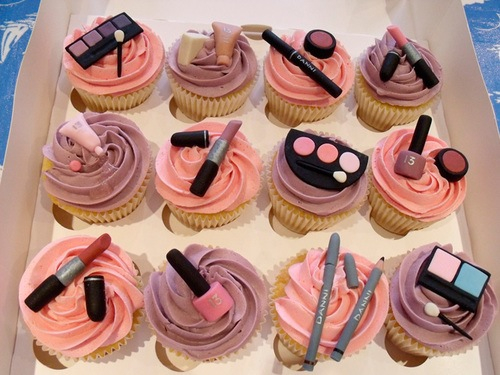 We now live within and beside all of these cultural forms and experiences; Cupcakes, Pinterest, and Ladyporn aims helps us to understand them a bit better. In subsequent weeks, several of the book's contributors will offer examples of the kinds of analyses the book offers. Stay tuned for the delicious details . . .