My Very Own Television Network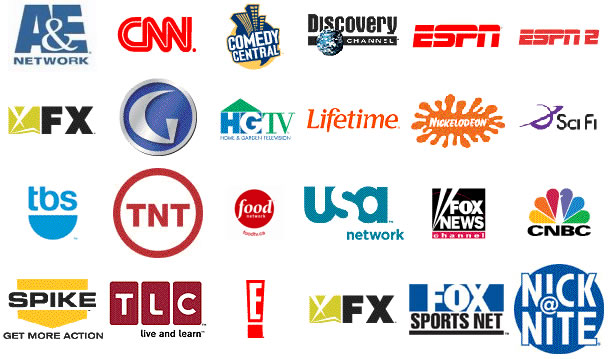 As we begin our new blog, it seems an appropriate time to launch my new television station. Or, rather, my new primetime schedule. If I could have only one channel, yet had free claim on any and all current series, what would that network contain?
The exercise wasn't simply to pick my favorite shows, but rather to try and schedule them in appropriate, thematically interesting ways. After all, if the world lost all but one television station, I think it would lose DVRs too, so we're back to pre-DVR scheduling.
And so, without further ado (with Daily Show and Colbert on every night too, you understand):
Monday: 7 Flash Forward, 8 House, 9 Dexter
Tuesday: 7 The Simpsons, 7.30 Modern Family, 8 Glee, 9 Family Guy, 9.30 South Park
Wednesday: 7 Survivor, 8 Lost, 9 Mad Men
Thursday: 7 How I Met Your Mother, 7.30 Bobby Flay's Throwdown, 8 Iron Chef America, 9 The Amazing Race
Friday: 7 Primeval, 8 Fringe, 9 CSI: Miami
Saturday: 7 America's Next Top Model, 8 Next Food Network Star, 9 Vampire Diaries
Sunday: 7 The Office, 7.30 30 Rock, 8 Chuck, 9 Californication, 9.30 United States of Tara
Of course, looking at the above, it reminds me of the importance of crap on television, since we can't watch that much television, so we positively rely upon broadcasters to give us bad shows to put between the good shows. It's their gift to our productivity in doing anything other than watching television. So I built in some fluffy time (e.g: CSI: Miami, Vampire Diaries), but the above schedule would still probably need much worse shows to keep me happy. (So maybe the problem with The Jay Leno Show isn't that it's on, it's that it should be on at random times, to enforce no watching periods, as in the BBC's early days when gaps separated programs to make "idle" / flow-like listening an impossibility?)