What do you think? Oprah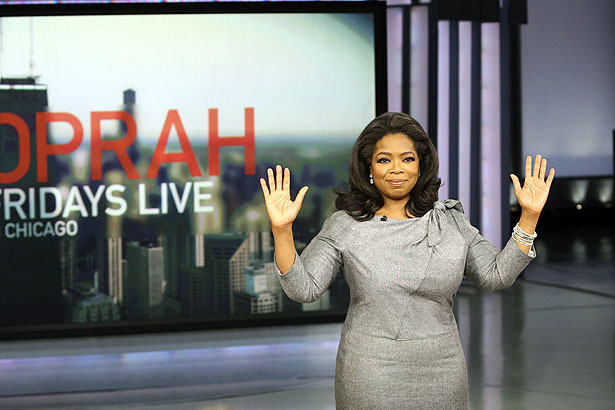 Last week Oprah Winfrey announced that when her current contract expires in September 2011, she will end her talk show, The Oprah Winfrey Show, after 25 years. Now that you've had ample time to digest that news and recover from your t(of)urkey overdose, we want to know what you think about Oprah's move and its ramifications for media industries and audiences.
Will viewers of the talk show necessarily flock to OWN: The Oprah Winfrey Network, the cable channel she's preparing to launch with Discovery?
How is OWN (which was announced in 2008 and was originally supposed to launch this year) different from Oprah's earlier foray into cable, Oxygen?
Assuming audiences do take to OWN, will they desert network TV during the afternoon to do so?
In the context of Oprah's decision to end The Oprah Winfrey Show, what do we make of her even more recently announced deal with HBO to produce Erin Cressida Wilson's (of Secretary fame) new pilot about a woman who leaves her husband and children to embark on some sort of sexual vision quest?
Aside from her multi-media production deals, will Oprah be able to promote books, films, and personalities as effectively as she has in the past without a daily show on a broadcast network?
While Oprah is clearly uninterested in retiring, her daily presence on the TV screen will likely be a substantial loss to her sizable audience of regular viewers. While Oprah is not a religion, she is, in many ways, a spiritual figure who has built a relationship with audiences around rituals. What does is mean for her to abandon what the New York Times knowingly called her "pulpit"?