Comcast-NBC-U-OMG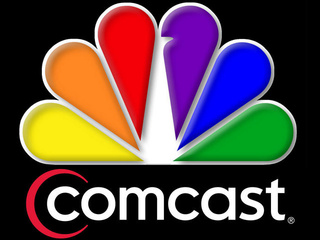 It's official: Comcast has purchased a majority share of NBC-Universal from parent conglom GE, owning 51% to GE's 49%. Today's New York Times reports that the papers have been signed and the deal has been made, though the purchase still needs to be approved by regulatory bodies–a process that could take up to 18 months.
Since the potential purchase became public in September, there has been a great deal of speculation about what the sale means for the media industries and for consumers. Ultimately, the move reveals crucial strategies at work within both Comcast and GE, as reported by The New York Times. The cable company obviously looks to NBC-U as the means to producing their own content, while GE seems to be refocusing what has always been a strangely diverse conglomerate. Perhaps the most telling part of the deal, though, is the fact that the buyout seems to be clearly focused on the value of NBC-U's cable holdings (including USA, MSNBC, Bravo, CNBC and SyFy), not the flagship broadcast network, which is floundering in fourth place.
And, of course, there's the spectre of AOL-Time-Warner casting its shadow over the union. That particular combination of cable and content simply didn't work out, a fate that may still befall this new Comcast-NBC-U venture.
In addition to general concerns about increased media consolidation, consumer advocates are also worried about the effects of the deal on the prices demanded by Comcast for cable content. As Time explains, Comcast could start requiring higher fees from subscription services (such as DirecTV and Dish) in exchange for access to their cable holdings, a cost that would be passed on to consumers in the shape of higher fees.
In terms of content, the sale could mean that audiences are in store for some changes to the way they access NBC & NBC-U cable content online and via DVD, and the speed and means by which they access Universal film content both on cable and online.
However you look at it, the purchase is certainly an impressive and revelatory deal, and one that invites speculation about its potential effects. One thing is for sure: the honchos at Comcast and NBC-U are facing some challenges in the months and years ahead. Of course, all I am pondering this morning is…what would Jack Donaghy do?
(Edited to Add)
Related Links
Kim Masters at The Daily Beast: 5 Comcast-NBC Game Changers
Ben Grossman at Broadcasting & Cable: 10 Things to Watch About Comcast-NBC-U