Beyond I Told You So: NBC Could Have Saved Network TV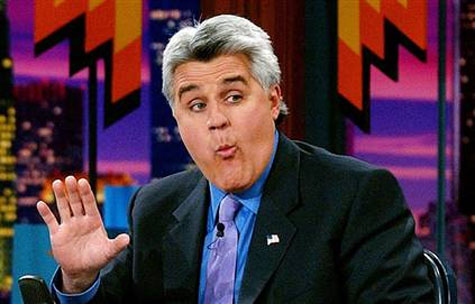 So what was nearly universally predicted has come to pass. NBC's experiment stripping The Jay Leno Show will end, mercifully, in February, although many particulars regarding the primetime and late-night schedule remain to be worked out. While almost anyone not working for NBC might take this as a moment to say "I told you so," I say, well yes, but also take the perhaps surprising move of giving NBC some credit for trying something.
NBC deserves an A- for taking a bold move with The Jay Leno Show, although a D for deployment. Any viewer or industry worker who thinks network television will continue without such bold changes is painfully disillusioned. I'm not typically a fan of prognosticating, but I bet by the decade's end, at least one network will strip some part of prime time.
Where did NBC go wrong—can we count the ways? This was the wrong time frame and the wrong talent. By giving up 10:00, the experiment became a particularly contentious point for affiliates that depend on a strong 10:00 to carry audiences into news, both late-night and in the morning. Secondly, NBC gave up the opportunity for any kind of "grown-up" series programming because everything needed scheduled before 10:00. In addition to offering little of interest to a good chunk of the audience, this is problematic because of the substantial revenues for the conglomerate owning the network that come from selling programming—some of which is for a 10:00 maturity level—and NBC would soon have little to sell. Sadly, NBC's one recent glimmer of programming potential, its effective re-invention of the cop franchise in Southland, had to be shipped off to TNT given the lack of room on a schedule bloated with Leno.
The other mistake was not entirely realizing that this is not the television business of 1992. No one wanted to repeat the mess of the Carson/Leno/Letterman saga, and executives were reasonably worried about Leno going elsewhere, but in television of the late 2000s, would this have even mattered. Would a substantial audience really have followed, especially after a period of transition? The truth is, the breadth of audience Leno's comedy aims for is an artifact of another era. A few might have followed to another network, but probably not enough to make a big difference. Sure, no one wants to be the one that Leno get away, but it isn't hard to see how radically the comedic landscape of US has become focused on narrow tastes.
We'll see what happens next; programming costs have to be decreased, but the complexity of network economics—with cost savings coming cheap programming, yet revenue coming from programming that can be sold in subsequent markets and from affiliates—there is no single solution or magic bullet. The Jay Leno Show didn't save US broadcast networks, but it will take something that bold to do so.