Important Games of the 00s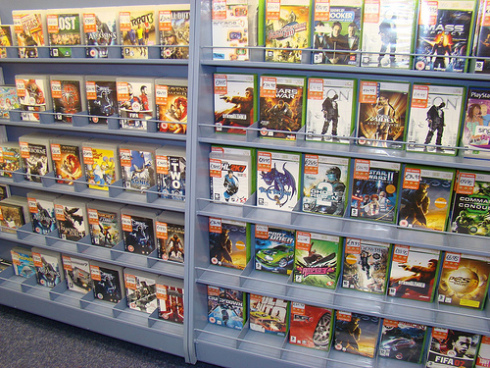 What makes a game important?  Is it commercial sales, the ways a game showcases how skilled a designer or studio is at their craft, the visceral response a game gives you, the player communities spawned by a game, the ways designers construct character/story/space, or the ways that games open up new genres, new modes of play, or new sectors of the industry?  I've selected the games below for the reasons I just listed, and I'm hoping that you have additional criteria and games you'd like to add.
Wii Sports: Wii Sports made my mom buy the game console before me.  Effectively launching the Wii and showing us all the joys of the Wiimote, it made me feel like I was sitting in front of the NES in my Spiderman PJs trying to save the princess again.
Uncharted 2: Among Thieves: Debates about whether embedded or emergent narratives are better and what role carefully crafted stories will play in games will continue to be staged.  After playing Uncharted 2, most critics agreed that well-designed embedded narratives will have a place in the industry, even as social gaming and virtual worlds continue to grow.  Now, if only that Twitter gaffe had never happened.
Guitar Hero: Amplitude and Frequency were brilliant early experiments in music game design, but GH proved that music games were going to be a cultural and economic force.
World of Warcraft: The most recognizable MMORPG (MMOG if you prefer), WOW spawned player communities and intimate connections.  While those who doubted the potential viability of virtual communities had to eat crow, debates over gold farming signaled divides in the global gaming industry.
Deadspace: The sound design in this survival horror game is amazing — ambient, atmospheric and more than a little unnerving.  The use of sound files to communicate information to the player and the in-game interfaces are additional stellar features of this game's design.
Mirror's Edge:  Taking parkour games to the next level, Mirror's Edge is beautiful to look at (and listen to) and vertigo-inducing for some players.  This platformer gave us one of the most interesting women characters in a long time and an alternative to the Lara Croft type of female avatar.
Grand Theft Auto: San Andreas: Okay, I'm probably going to get in trouble for selecting this GTA and not another one, but this incarnation of the franchise raised the most concerns about cultural visibility.   The music, the sandbox play, and the gritty urbanity made every GTA a success, but Carl Johnson made debates about race and games visible.
Anything by Valve (Portal, Half Life, Half Life 2):  Where to begin?  From Ken Birdwell's account of the cabal design process on Half Life to the modding communities that were spawned, Valve has taken an interesting approach to design and to interacting with players.
Katamari Damacy:  A surprise hit that's spawned more than a little cosplay and some not-so-great sequels, Katamari Damacy surprised everyone by being a transnationally successful game.  Even though your father treated you like dirt, it was still fun.
Halo franchise: Let's be honest.  If it wasn't for Halo, would millions of people have Xboxes or go online to play?
Braid/Flower/World of Goo: These independent games game us an interesting take on the time manipulation mechanic, the sheer poetry of flower petals in the wind, and the zaniness and originality of goo balls.  They also illustrated the potential diversity of games allowed by digital distribution and XBLA, WiiWare, and PSN.
The Sims franchise: Even though Chuck Klosterman expresses ambivalent feelings about his character's materialistic tendencies in Sex, Drugs, and Cocoa Puffs, The Sims drew tons of players and their avatars into plenty of awkward situations.  The franchise also illustrated the commercial potential of sandbox games, cemented Will Wright's position as a design guru, and proved that gaming was no longer a boys' club.