What Do You Think? Framing the Olympics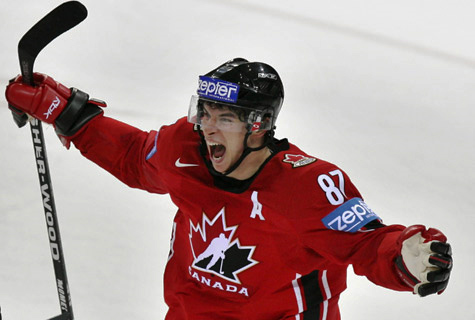 Now that the Olympics are over, and all that's left is a hefty tax bill for the residents of Vancouver, which news frames stick with you? What were the games' more important moments, amidst its many "firsts"? Where did coverage prove itself inadequate to the task? Which frames bugged you, and which roped you in?
Was it the spectacle of watching South Korea and Japan find a new battleground in women's ice skating? Was it the death of Ukrainian luger, Nodar Kumaritashvili, and NBC's ghoulish love in the hours afterward for replaying it ad infinitum? The US men's hockey team's supposedly "improbable" run to the gold medal game? Contested disqualifications and ensuing death threats in short track ice skating? The debate over who should've lit the Olympic flame? The British press's determination to label the games a mismanaged failure? Joannie Rochette's skate in the face of adversity? The Canadian women's ice hockey team smoking cigars on the ice after winning? The Plushenko-Lysacek "to quad or not to quad" debate? "Harry Potter's" ski jump redemption? Or even the bi-annual, "what? That counts as a sport?!" discussion?
And for our non-American readers, what are the frames that the rah, rah, USA, USA drumbeat of NBC missed? What were the equally egregious rah, rah moments from various other broadcasters that had you cringing?