Lost Wednesdays: Sawyer Becomes Starsky
With a name like "Recon," we knew it was going to be Sawyer-centric, and we knew it would have moments where we didn't know who was the conner and who was the conned. What we didn't know is that it would feature the backdoor pilot for a Starsky & Hutch remake/spinoff starring Sawyer and Miles.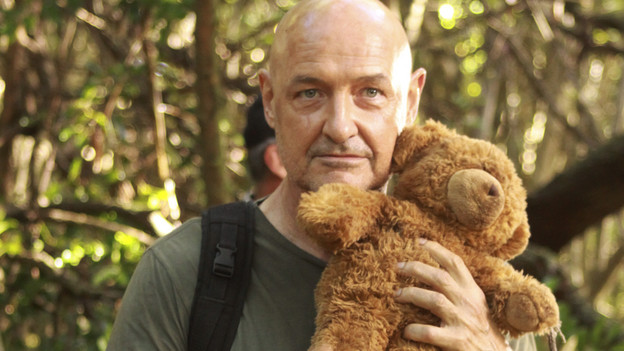 In a much retweeted comment last night, Todd VanDerWerff wrote "The Flash-Sideways really are starting to feel like the Simpsons Spinoff Showcase." And while I won't complain as that's one of my favorite Simpsons episodes, it's true that the sideways stories are playing out new possibilities with these characters that do feel like drastically different shows and genres – the heartwarming family drama, the high school drama, and now the cop show.
In "Recon," the core idea was that when James Ford's parents died, he needed to make a choice to avenge their death within the law or outside of it – in essence to become Sawyer or to become Batman. What's uncertain and potentially significant is how much of his choice was made due to the moment in "The Incident" when Jacob gives him the pen to write his letter. It seems to be playing out that Jacob's meddling made these characters into the flawed and tortured souls that we've come to love, and that perhaps the sideways represent an It's a Wonderful Life version of the world if Jacob had never been born (or at least never got himself up in everyone's business).
I'm on board with that idea, as long as it's more than just a road not taken – these tales need to matter more than just mirror images in a lighthouse or comparable plot-generating device. And it helps when the alt-stories are as fun as in "Recon," as the James/Miles chemistry is great – and Charlotte gets a chance to show a new side of herself in James's bed. And with the dangling thread of Kate on the run (insert requisite "Son of a bitch!"), we know we'll be returning to this tale.
Back on the island, Sawyer's playing both sides with Widmore and Locke, but I'm guessing the key reveal is the locked door on the sub (is it Desmond? Penny? Aaron? a pallet of Apollo Bars?). And Claire finally snaps over Kate's foster motherhood, with a quick return to sanity that felt a bit rushed. But my favorite moments were Locke's conversations with Sawyer and Kate – based on what I've read (and heard on the excellent Geronimo Jacksbeard podcast), the actors have no idea what's coming up for their characters beyond what is in each script, so Terry O'Quinn probably has no clue as to whether Locke is lying or not. Not surprisingly, I believe every word he says as he stumbles to speak as precisely as he can about his own past (and I can't remember a lie he's told this season), so I'm quite intrigued by what he reveals.
One of the knocks on the show has been the dominance of the daddy issue theme, serving as a stock motivation for every character's tortured past. But might this be more than a theme? Might the way that Jacob manipulates his candidates and their associates be through paternal alienation? Might the bad daddies be a plot device as well as a theme? Might Locke end up being everyone's good father? (Cue intertextual Stepfather reference now!) And might Smokey's mother issues signal another dichotomy to line up allegiances? Regardless, the explicit connection between crazy mothers makes me think that Aaron's going to matter quite a bit when all is said and done.
I'm at SCMS in LA this week, so I look forward to talking Lost with any of you at the conference!
Random favorite fanboy moment: Watching at the hotel, I didn't have the option to pause and rewind, but if I had: Liam in the police station looking for Charlie? Hmmm…