What Are You Missing, April 25-May 8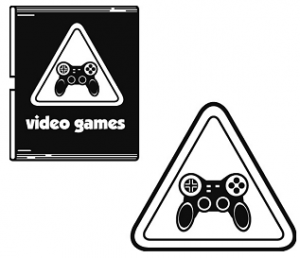 Ten (or more) media industry stories you might have missed recently.
1. The Supreme Court will consider if the sale of violent video games to children should be outlawed, thus deciding if video games are more like movies or more like pornography. Millions of Boy Scouts await the ruling with great interest. This debate is playing out elsewhere: Rob Fahey says concern in the UK about video game effects has died down in recent years (replaced, of course, by concern over social media effects), while in Australia, gamemakers are frustrated that the highest age rating is 15+, and they feel that without the addition of an 18+ rating, they have to censor their content for adult gamers.
2. paidContent has a striking chart of the decline of music sales, but Glenn Peoples at Billboard says this is similar to a dip in the 1980s and, like then, sales will rise again with innovation. Gordon Smith says it's the internet, not radio, at fault for music's decline; We All Make Music considers the challenges musicians have with promoting themselves over the net; and fans debate whether the indie band Grizzly Bear writing an ad for a commercial is selling out or just doing what has to be done.
3. New York Magazine's Logan Hill observes that the internet is taking music videos in audacious new directions, and Vulture provides a list of 14 music video directors to watch. A number of music videos grabbed attention this fortnight: Christina Aguilera released a Lady Gaga-esque video for "Not Myself Tonight"; Miley Cyrus got dirrty in "Can't Be Tamed", and M.I.A. got people talking and even yanked from YouTube with "Born Free".
4. Mashable showcases a social media stats video that contains some grabbers, like that if Facebook was a country, it would be the third largest country in the world. Given what Facebook has been doing to its privacy settings in recent years (which Matt McKeon puts in a striking image form), I don't want to live in that country. Tim Jones looks at how deceptive Facebook's interfaces are, and while Jeff Jarvis says Facebook actually has an opportunity to turn around the privacy outrage by actually listening to it, Ryan Singel calls for the creation of an alternative to Facebook.
5. Christopher Mims says Twitter is the future of news, but it's looking like a lot of people will go uninformed in the future, then, as a study says 87% of Americans are aware of Twitter, but only 7% use it. Teens in particular say they hate it and the celebrities who use it. 17-year-old Arya Zarifi says in the latter article, "It's something for adults who feel like it makes them hip or something." Arya, I use Twitter; I don't feel like it makes me hip or something. However, Ferris Bueller's Day Off being played out on Twitter, now that's hip. Or something.
6. Apple didn't come off so well this fortnight. There was the lost iPhone debacle, Apple's shutdown of the Lala music service, which the AV Club says makes it that much more likely that iTunes "will one day control all the music in the world," and the Ellen incident. What also got techie keyboards tapping was Steve Jobs' dismissal of Flash. Dan Rayburn accuses Jobs of being disingenuous, while Christina Warren says it's not Apple but HTML5 which is dooming Flash, with Scribd's ditching of Flash for HTML5 as an example.
7. In Hollywood news, Kevin Maher explains Hollywood's 1980s remake obsession (at least we don't have to worry about any more Rambos); Matt Zoller Seitz stirred up a lot of dust with his anti-comic book movie position; and studios are ramping up cross-promotional efforts. In indie news, Anthony Kaufman wonders where the under-30 audience for indie cinema is, Michael Cieply looks at the process of rebuilding indie cinema, and Peter Knegt found six cases where indie documentary distribution has gone right, but Michael Moore fears for the future of documentary with a recent federal court ruling. In film criticism is dead news, Pete Hammond says theaters and studios can't survive without critics.
8. Movie Gallery is shuttering its doors, while Bloomberg's Tiffany Kary says it appears bond holders expect Blockbuster will go that way too, but one man thinks he can save Blockbuster. Redbox rentals are shooting up, and Chuck Tryon responds to a Redbox publicity piece about the  labor involved in keep Redboxes running.
9. Megan McArdle considers the theory that file-sharing is killing the entertainment industry, while Nate Anderson reports on a study that says file-sharers are the industry's biggest customers and also points to India as the most consumer-friendly copyright country. The US has dropped further down on that list with the FCC ruling that lets the MPAA enforce the blockage of copying capabilities for first-run video-on-demand movies. Cory Doctorow says this is a ridiculous decision that opens to door for corporate control over all of our electronic devices in the future; David Poland is not so outraged.
10. The best News for TV Majors links of the fortnight: FCC Internet Control; Lost Ending; TV Future; CBS & CNN; Soap Lessons; Dramas Dominate; Economist Series; MSNBC Following FNC Lesson; FlowTV Conference; Gender Imbalance; Sets Statistics; Reclaiming the Multi-Cam; Sports on Cable.