Nielsen's One-Stop Shop for Media Audiences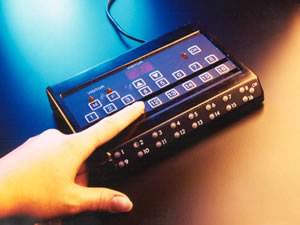 The Nielsen Company, the company best known for providing television ratings, recently announced its plans to go public.  Nielsen had been a publicly traded company in the 1990s, before being taken over by a group of private equity firms.  This planned return to being publicly traded is the latest significant change for a company that has become much more than the primary source of television ratings, but rather has evolved into the primary arbiter of media audiences of virtually all types.  Whether one works in (or studies) television, radio, music, film, gaming, publishing, or the Web, it is the Nielsen Company that is a primary window onto the audiences for these media.  And its reach is expanding.
In 2008, after some substantial acquisitions on the European television audience measurement front, Nielsen proudly informed its clients that it now controlled three quarters of the world's television currency data.  But again, traditional television ratings represent only the tip of the iceberg for a company that is also a primary source of information about video sales (Nielsen VideoScan), book sales (Nielsen BookScan), video game sales (Nielsen Games), music consumption (Nielsen SoundScan), newspaper audiences (Scarborough Research), mobile device usage (Nielsen Mobile Media) and Web traffic (Nielsen NetRatings).  Nielsen has even begun competing head to head with Arbitron in the measurement of radio audiences (Nielsen Radio Audience Measurement).
And yet there remain many more media audiences – or at least aspects of these audiences –  to capture.  Today, Nielsen's growth involves expansion across three dimensions.  The first is geographic.  For instance, Nielsen now provides television audience data in over 30 countries around the world.  The company's NetRatings service has established panels and site-centric measurement systems in countries around the world, to the extent that Nielsen now claims to monitor 90 percent of global Internet activity.
The second dimension involves expansion across platforms.  One of Nielsen's most significant ongoing initiatives is the development of its Anytime, Anywhere Media Measurement (A2/M2) system, which seeks to provide comprehensive audience data integrated across the "three screens" (television, computer, mobile device) by which the bulk of electronic media consumption takes place.  Nielsen also measures audiences for what it calls the "fourth screen" – location-based video outlets such as those found in health clubs, bars, gas stations, and elevators. As new media platforms enter the mediascape, Nielsen is there.
And the third, and perhaps least discussed, involves expansion across the criteria by which audiences are valued.  That is, today, buying media audiences has become about much more than simply buying audience exposure. Data on the size and demographics of the audience that consumed a particular piece of media content represent only scratches the surface of audience understanding in today's rapidly changing media environment.  Today, advertisers and marketers also want information about how engaged those audiences were, how well they recalled what they consumed, and how their behaviors were affected (to name just a few of the emerging currencies).
Nielsen is continuing to expand to meet these demands as well.  For instance, Nielsen recently invested in a firm called NeuroFocus, which specializes in applying brainwaves research to the analysis of advertising and content effectiveness.  And just this month, Nielsen acquired an online audience measurement firm called GlanceGuide, whose primary product is an "attentiveness score" for online video content.  Nielsen IAG measures the extent to which television audiences recall the details of the programs they watched.  And Nielsen BuzzMetrics measures how much online conversation is taking place about various media products – both in advance of and after they are released.
The obvious question that arises from this scenario is whether it is a good or a bad thing for one firm to play such a dominant role in the construction of media audiences.  Even Congress has looked into this question.  I'm not going to try to answer the question of whether this situation is good or bad.  It's too big a question to try to answer here. But what I will say is that this situation may very well be inevitable.  Media companies and advertisers hate uncertainty, and what a sole audience measurement service provides is a bit less uncertainty. Competing providers means competing – often contradictory – numbers.  And such contradictions equal uncertainty.  This isn't to say that Nielsen's numbers are necessarily right.  But as long as everyone involved chooses to treat them as right, uncertainty is reduced.  Such are the somewhat bizarre machinations of the audience marketplace.