Losing SOAPnet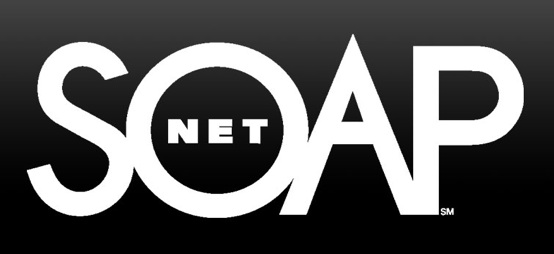 Disney's announcement that it will be replacing cable channel SOAPnet with a new preschool channel has generated serious concerns for U.S. soap viewers.  When television institutions such as the CBS soaps Guiding Light and As the World Turns are getting canceled and ratings across the 7 soaps currently on air are averaging a 2.33, any change in the soaps' distribution is worrying news.  But the impending disappearance of SOAPnet (which is still 18 months away) is a loss in a number of other ways, as well.
SOAPnet began in 2000 as a way for ABC-Disney to repurpose the broadcast network's three daytime soaps.   The channel also included original programming (such as Soap Talk) and reruns of defunct daytime and prime time soaps.  In an era before the widespread distribution of TV on DVD, a cable channel willing to rerun such fare as Dallas and Knots Landing was a rarity.  Even more rare was SOAPnet's airing of past daytime soaps, notably ABC's Ryan's Hope (SOAPnet has aired every episode from the 1975 debut to early 1981) and NBC's Another World (the channel reran a swath of episodes from the 1990s).  In addition, SOAPnet would occasionally air retrospective episodes of current soaps.  In these ways, SOAPnet helped to preserve and perpetuate one of the most obscure of television's archives, as daytime soaps are never rerun and never released on DVD.
SOAPnet's archival contribution may have been its most significant offering for a soap historian like me, but for the broader public the channel offered an alternate venue for keeping up with the soaps, not only those on ABC, but also NBC's Days of Our Lives and CBS's The Young & the Restless, which struck deals with the channel to carry same-day and weekend repeats of currently airing episodes. These cable repeats have become many viewers' chief mode of soap viewing and their loss will surely create a gap in those viewers' TV experience, as many are attesting in light of the news.
In announcing the channel's end, Disney executive Anne Sweeney explained that the rise of DVRs and multiplatform distribution have made SOAPnet a less crucial space for soap viewing than it once was.  This is no doubt true, as all of the currently airing soaps can now be streamed online, although this is a relatively recent development for some.  In fact, I long suspected that ABC was hesitant to make its soaps available online in an effort to protect SOAPnet's ratings.  Of course, many soap viewers may not have DVRs or access to streaming video, so they may be lost entirely.  But the SOAPnet ratings were never part of the broadcast network ratings picture, and thus the loss of SOAPnet viewers should have no real effect on the broadcast numbers.
In addition, many soap viewers have long found SOAPnet to be a disappointment.  In recent years, the channel has moved further and further away from its daytime soap roots, picking up repeats of more and more prime time dramas and importing original fare from Canada as well as venturing into reality shows.  ABC executive Brian Frons has gotten a lot of flak from soap fans for his remarks about expanding the definition of "soap" in ways that seem to equate "soapy" with repeats of exploitation-level made-for-TV movies and cheap reality shows.
Still, SOAPnet has delivered a number of soap-related treasures over the years and for these I, for one, will sorely miss it.  From the original, prime time General Hospital spin-off GH: Night Shift (the second season of which I, and many others, loved) to repeats of such prime time rarities as Fox's Pasadena (including many never-before-aired episodes) and such gems of daytime's past as the 1970s Ryan's Hope, SOAPnet offered something unique.  Its disappearance may not be any more deadly to the daytime soap genre than the many other challenges soaps are facing.  More troubling is the loss of SOAPnet's potential—both as a player in the TV business and as an all too rare space for soaps to get their cultural due.