Holding My Breath: Women, Work, and Parenthood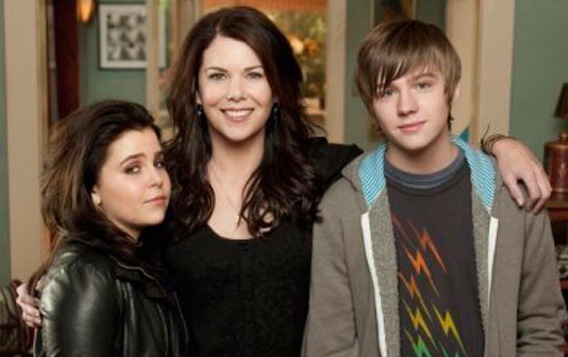 As a viewer, I've enjoyed this first mini season of Parenthood. This series, more than any other in recent memory, speaks to my life as it is or as I perceive it will be, which is a whole separate viewing motivation from that which defines most of my DVR selections that are otherwise dominated by anti-heroes these days. Admittedly, I'm surprised by my engagement with the show—especially after being caught off-guard this fall by Modern Family and to some extent Cougar Town—the family has returned to my viewing queue with a vengeance.
As I tell my students as I try to lead them to critical media consumption, my goal is not to make them dislike their pleasures, but to be able to recognize the operation of ideology amidst the candy-coated fun. Thus my pleasure in this show often runs up against its occasional foray into politically-charged representational terrain as gender politics are somewhat an inevitability (perhaps someone else can raise the series' handling of race and interracial parenthood). I've particularly found myself holding my breath as the series tiptoes through the minefield of questions of women and work.
On the surface, legal eagle Julia and her stay-at-home husband may seem the central character pair for these topics, but the series notably offers a range of strategies, choices, and takes on motherhood and work. To the series' credit, it often "goes there"—into those contentious waters of clearly gendered dilemmas about women's work, motherhood, and guilt that were a mainstay of a lot of 1980s and 1990s drama. I also get the sense the writers know the complexity of the politics—complexity that most recent depictions of adult women have chosen to simply avoid by uniformly writing characters with highly professionalized careers—but hold my breath because charting a way through remains unclear, whether for television characters or in conversations with moms at the park. Thus, while there have been some missteps this season (why couldn't Adam have not just supported the idea of Christina going back to work, but pushed back at Christina's assessment that her children needed her too much "right now" in the final seconds of an episode that did an otherwise brilliant job of depicting the challenges women face re-entering the work force or feeling like their work in the home matters?), I credit the series with providing viewers with a stay-at-home mom and a mom who is trying to find her calling instead of staying in the safe zone of personally troubled but professionally successful women that are have been the new norm.
In many ways, Julia is the prototypic late 20th century female character as a tough, motivated lawyer who is the sole breadwinner for her husband and grade-school-aged daughter. Yet she is also a generation younger than the women who embodied these dilemmas in the past—instead she grew up appreciating and assuming the benefits of Title IX and gender equity. The fact that the series really hasn't devoted plot time to debating its stay-at-home father is notable for its normalization. I appreciate that the series doesn't depict this role reversal as easy; parenthood, in any configuration, isn't. The multi-generational aspect of the show also offers rich context, with family patriarch Zeke 's advice that Crosby tell his girlfriend to give up an out-of-state opportunity wisely going unheeded and no doubt setting up a central problematic for next season.