The Lingering Power of the Domestic Box Office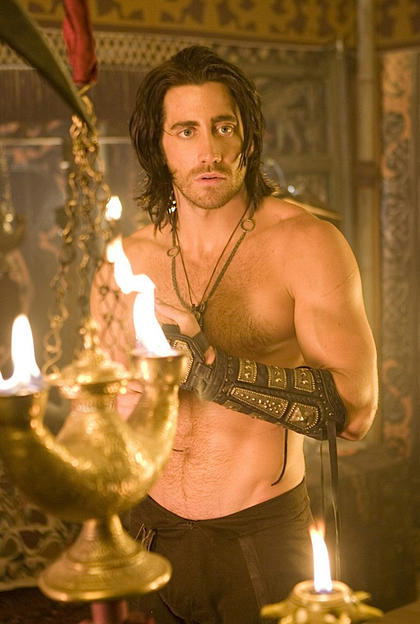 It's well known by film industry professionals and scholars that domestic box office numbers are over-emphasized by the news media. Although the winners and losers of the previous weekend's horserace are widely reported by websites, newspapers, and evening newscasts, domestic box office numbers represent only a fraction of the total revenue generated by a film. The promise of money from foreign markets, home video, and television sales has no doubt comforted many producers and executives who have seen their films underperform in American theaters.
At the same time, at least one recent release reminds us not to underestimate the importance of the North American box office. Two weeks ago, Prince of Persia: The Sands of Time opened below industry predictions, its box office numbers recalling Sahara or Hidalgo rather than The Mummy, Indiana Jones, or Pirates of the Caribbean. However, Prince has performed quite well internationally, with $97.7 million in its first two weeks overseas (and $156 million overall) vs. $59 million from its first two weeks in North America.
Based on a popular video game series, Prince of Persia was clearly intended to kick-start a new action franchise. Yet it will likely end up as another franchise film that fails to inspire sequels despite comparatively strong international numbers, joining films like Van Helsing, Eragon, Constantine, and most notoriously, The Golden Compass. (As well as, most likely, Jumper, The Mummy: Tomb of the Dragon Emperor, and Terminator: Salvation.) Meanwhile, films like The Blind Side, Paul Blart: Mall Cop, and Julie & Julia are considered hits despite little interest from international audiences.
So, do Hollywood executives have a cultural bias toward domestic audiences? This might be true of the American news media – after reporting the disappointing domestic box office of films like Troy, The Matrix Revolutions, and The Last Samurai, does your local TV news follow up weeks later with news of their extraordinary success internationally? But with the film industry, the explanation, as usual, is financial. The cost of producing, marketing, and distributing a franchise blockbuster is so tremendous that a film must perform well both domestically and internationally in order to be considered a hit. Even if audiences across the globe would eagerly welcome a sequel to The Golden Compass, the indifference of North American audiences to the original film sealed the franchise's fate. And, of course, poor theatrical performance translates into poor ancillary sales: box office bombs are worth less to television (if they are not presold), and only rarely is a theatrical disappointment resurrected as a video hit.
The international box office does not break a film's fortunes the way the domestic box office can because films that perform poorly overseas are usually comedian comedies (shockingly, the entire world is not as enchanted with Will Farrell and Eddie Murphy as American audiences) or other films with limited international appeal (films aimed at African-Americans tend to perform poorly abroad, for instance – Lionsgate does not even bother releasing Tyler Perry's films internationally.) Studios recognize that these films appeal primarily to Americans, and keep their budgets suitably low (another reason why the costly comedies Land of the Lost and Little Nicky were such egregious missteps.) They also limit their distribution abroad; whereas Clash of the Titans plays on 10,000 foreign screens, The Bounty Hunter shows on only 2,700 in roughly the same number of territories. In this way studios can still generate some foreign revenue from comedies without springing for the promotional and distribution barrage associated with blockbusters.
The recent domestic box office slump has led some alarmist journalists to claim that audiences are sick of sequels and franchise films. This seems hasty, but it does underscore the crucial role of the domestic box office to the industry, even in the age of ancillaries and "global Hollywood."