What Do You Think? The Emmys
Like other Emmys befo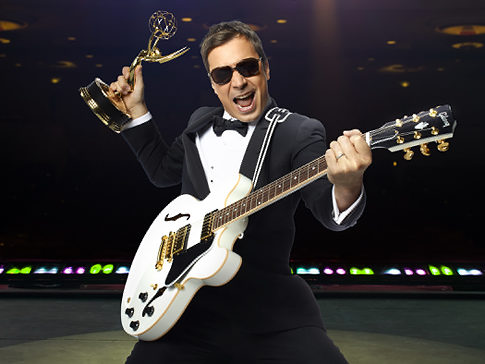 re them, the 62nd Primetime Emmy Awards were filled with newcomers, upsets, familiar faces, old favorites, and of course best and worst dress lists. And now that the winners are in, and the broadcast is over, what do you think?
Although you might have blogged or tweeted on this topic elsewhere, we'd like you to share your opinions and critique with us here. What was your take on the nominees and which winners surprised you? What aspects of the awards show were particularly exciting or provocative? What aspects fell short? Did Jimmy Fallon's performance as host pale in comparison to shows past? Was the use of tweeted introductions for presenters successful or just gimmicky? What did you make of this big night for Primetime Emmy first-timers, and the ousting of shows like 30 Rock and The Amazing Race from their award winning thrones? Any particularly sentimental, awkward, or hysterical moments worth commenting on? What's not being discussed by critics and colleagues that should be, and what's being given much more attention than deserved?
Let us know what you think. . .