A Summer of Over-Hyped Films and Box-Office Duds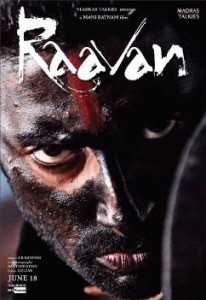 Summer 2010 can be summed up in two words for Bollywood watchers – hype and disappointment. With just a few hits, a couple of average earners, and a long list of flops, the industry's scorecard has been nothing but dismal. Of the 125 films released in the first half of the year, only Prakash Jha's Rajneeti — a political saga that borrows heavily from the mythological epic Mahabharata and Francis Ford Coppola's The Godfather, and includes references to the Nehru-Gandhi political dynasty — was a blockbuster. Two of the summer's most eagerly awaited (and over hyped) releases — the Hrithik Roshan starrer Kites and critically acclaimed filmmaker Mani Ratnam's Raavan — were commercial disasters. Though Kites earned the distinction of being the first Bollywood film to break into the U.S. box-office Top Ten and American film critics seemed quite impressed with heartthrob Roshan, the film failed to recover its astronomical costs. Raavan, which boasted of an A-list star cast — Bollywood stars Aishwarya Rai, Abhishek Bachchan, and Tamil superstar Vikram — and music by A. R. Rahman, was panned by both critics and audiences. The combined losses of these two big-budget flops was pegged at Rs. 100 crore (around $ 20,000,000), hiking the Hindi film industry's total losses in the first two quarters to a staggering Rs. 500 crore.
The worst-hit in this debacle run have been the corporate houses, ironically the same folks who are being blamed for Bollywood's annus horribilis. Corporatization has been a rather recent phenomenon for the Hindi film industry. It was only in 2005-2006 that corporate giants like Reliance, and companies like UTV and Eros, who were involved in television software and international film distribution, ventured into film production. But the corporate houses did not really 'produce' films. Having raised enormous sums from the market, they could hardly afford to spend months developing a project. Instead, they started 'acquiring' films from independent producers or production companies. What resulted was an endless cycle of inflated costs — the producers, seeing the demand for their 'ready' films, hiked up their prices, and the stars also followed suit. With the corporate houses more than willing to pay the exorbitant star fees and acquisition costs, film budgets skyrocketed almost 100 per cent. Recovering costs became an increasingly difficult, and at times, impossible proposition. What further aggravated the situation was the corporate houses' involvement in distribution and exhibition, which maximized not only the profit but also the risk margins.
What had seemed a viable business model in 2005-2007 soon turned out to be a recipe for disaster. By 2009, most of the corporate houses had realized that it was safer and smarter to go the co-production and production route. Rajneeti, 2010's summer blockbuster was a co-production between UTV and filmmaker Prakash Jha; the medium budget rom com, I Hate Luv Storys was co-produced by Karan Johar's Dharma Productions and UTV; and the critically acclaimed surprise hit Udaan was again a UTV and Anurag Kashyap co-production. Productions and co-productions, in spite of being more time-consuming, are definitely more viable and cheaper than acquisitions — a reality that corporate houses like Anil Ambani's BIG Pictures have learned the hard way. After the debacle of Kites and Raavan, the company has made no new acquisitions, instead focusing on its productions and co-productions.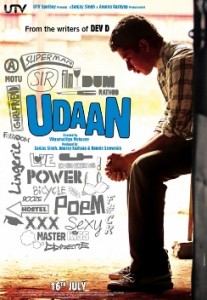 The only winner is this rather dismal scenario seems to be the small-budget film — Udaan and Tere Bin Laden — which has managed to woo the urbane, multiplex audience with its intelligent script and smart marketing. As film critic Nikhat Kazmi remarks, the new rules of the game are, "Don't exceed your budget beyond Rs 10-15 crores, don't dish out inflated star salaries, don't invest in senseless exotic outdoor, overseas, extra-effected song-dance sequences, hire a smart story-writer, ensure your film has something to say, and most importantly, say it differently."