End of an Era: NBC Post-Zucker?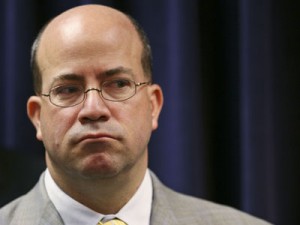 I'll always remember where I heard the news. I was just checking email before giving a talk when the Variety Breaking News headline caught my eye: Zucker to step down at NBC Universal. I couldn't help but smile, and part of me felt things were just a little more right in the world. But why? Could one man make that much of a difference?
I'm not sure why I've rooted for Zucker's demise; I suspect it is mostly the arrogance that seems to emanate from him, but it is also my sense of him as the embodiment of the non-creative, creative industry manager. Although there are certainly many for whom this is more precisely true, Zucker never managed to balance a love for the potential of television with a love for the bottom line. Indeed, his job description only expected the latter, but the great ones have managed to do both. Perhaps Zucker has been the object of many barbs because he has so stunningly failed upward for so long—at least from the vantage point of those who respected the mix of artistic and commercial success NBC accomplished in the years of Tartikoff and Littlefield. But an end is near, and after a decade of waiting, I'm not sure it matters.
Does our attention to the rise and fall of Zucker unduly emphasize the role of network programming chiefs and other executive managers (in an era of conglomerated media it seems less a matter of title and more an issue of managerial style as those such as Zucker and Moonves have remained connected with programming decisions long after moving up the executive chain)? Many programming chiefs and network executives feature prominently in the received academic lore of television history. The Weaver versus the Bob and Bob years at NBC, CBS under Paley, Silverman's near hat trick (most definitely not Ben), Tartikoff, Moonves, Zucker. Lost among these are many others; the more recent ones may still be recalled, but which will become part of the institutional history of the networks and of television, and which should? When I teach television history a decade from now, should I bother with Zucker, and what would I teach? Indeed, there are lessons about the undoing of a prestige network brand, of the shortsightedness of gimmicks such as "super-sizing" instead of innovative and thoughtful program development, of poorly conceived spin-offs, of many, many series kept on the air far too long.
Does Zucker's tenure tell us anything about the nature of "management" of creative industries? I suspect not. Or at least to date I've lacked the imagination to conceive of their being meaningful commonalities that might develop into worthy theories of this complicated blend of creative and, well, practical work. For every Zucker, there is an Ancier (his tenure at NBC notwithstanding). And even more challenging, how do we research questions about creative managers in order to base theoretical musings on some empirical base? It is certainly one thing to play armchair programming executive—even with the benefit of trade press and industry gossip blogs—but to really understand the universe of options executives face and the interests they balance requires access I can't imagine being afforded, at least for any study of the near-present. Perhaps this is why we know so much of 1950s programmers. Although again, what is the empirical basis of that work? How much came from archives and personal letters versus analytical assumptions of scheduling and programs (a question I don't know the answer to).
Please enjoy a look at the Zucker years, this captures them remarkably well.